Pan Pacific's Heritage Horns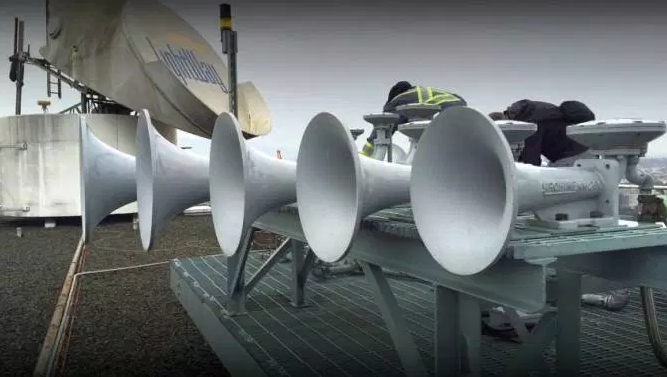 If you live or work anywhere in downtown, but especially by the financial district, Coal Harbour or Canada Place area, you would definitely catch the unmistakable sounds of the Heritage Horns on top of Pan Pacific.
Everyday, these 10 cast aluminum horns blast the first four notes of 'O Canada', heralding the noon lunch hour for thousands of Vancouverites.
But did you know that they were originally located at the BC Hydro Building and were moved to the Hotel by Canada Place Corporation in 1994?
Or that it originally operated on a mechanical timer, but as it would always be blowing its horns a wee bit too early, it was later switched to a digital one?
At 115 decibels, the Heritage Horns are heard throughout downtown, the North Shore and beyond, reminding us not only that it's time for lunch, but also that we're Canadians. And proud of it too!
For more info on the Heritage Horns, click here.
Connect with us on Facebook, Twitter and Instagram to stay in the loop with everything going on at the Hotel and around Vancouver!
Photo credit: Global BC