Pan Pacific Vancouver Turns 30!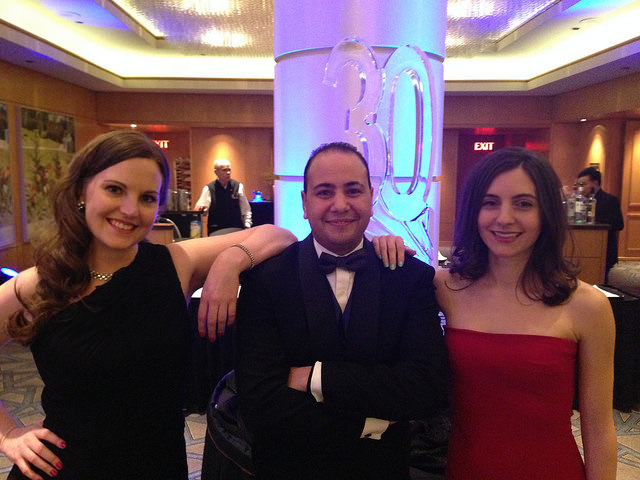 On January 15, Pan Pacific Vancouver held the annual staff party. This year, was doubly special as it marked our 30th anniversary. Celebrations were held in our Crystal ballroom and over 400 staff and guests attended the event. A special buffet dinner was prepared by our chefs and the dinner was interspersed with live entertainment and an awards show.
The management opened the awards portion of the evening with a special thanks to our pre-opening team, celebrating 30 years at the Hotel: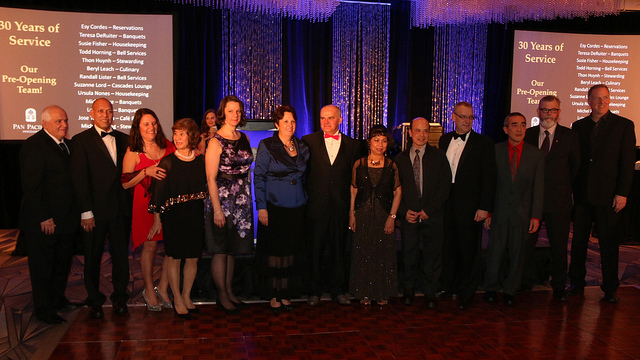 Esy Cordes (Reservations), Teresa DeRuiter (Banquets), Susie Fisher (Housekeeping), Todd Horning (Bell Services), Thon Huynh (Stewarding), Beryl Leach (Culinary), Randall Lister (Bell Services), Suzanne Lord (Cascades Lounge), Ursula Nones (Housekeeping), Michel Pare (Banquets), Luisa Robb (Banquets), Jose Tandingan (Cafe Pacifica), Michael Zhang (Stewarding).
We also recognized other important milestones with the Hotel. Celebrating 25 years of services are: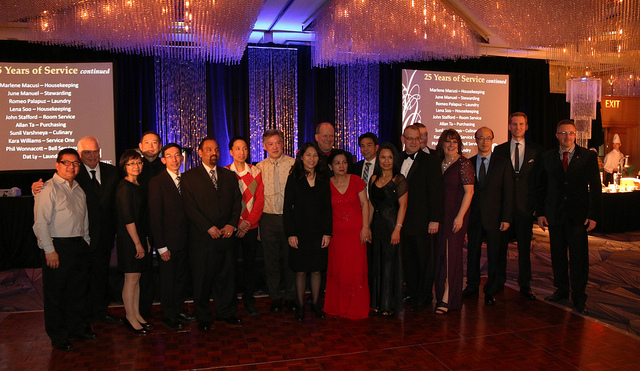 Marlene Macusl (Housekeeping), June Manuel (Stewarding), Romeo Palapuz (Laundry), Lena Soo (Housekeeping), John Stafford (Room Services), Allan Ta (Purchasing), Sunil Varshneya (Culinary), Kara Williams (Service One), Phil Wonnacott (Bell Services), Dat Ly (Laundry).
Celebrating 20 years of service: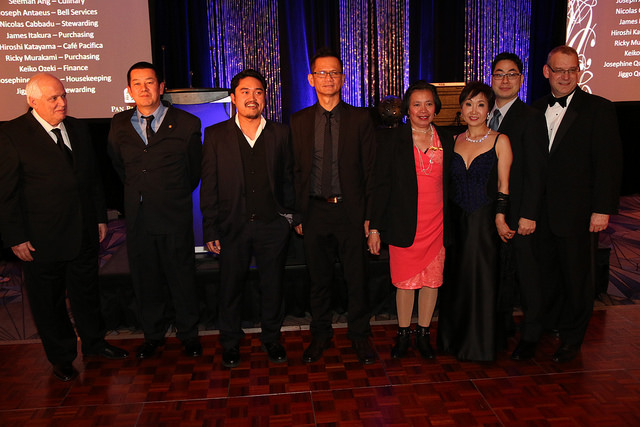 Seeman Ang (Culinary), Joseph Antaeus (Bell Services), Nicolas Cabbadu (Stewarding), James Itakura (Purchasing), Hiroshi Katayama (Cafe Pacifica), Ricky Murakami (Purchasing), Keiko Ozeki (Finance), Josephine Quillope (Housekeeping), Jiggo Quitto (Stewarding).
Celebrating 15 years of service: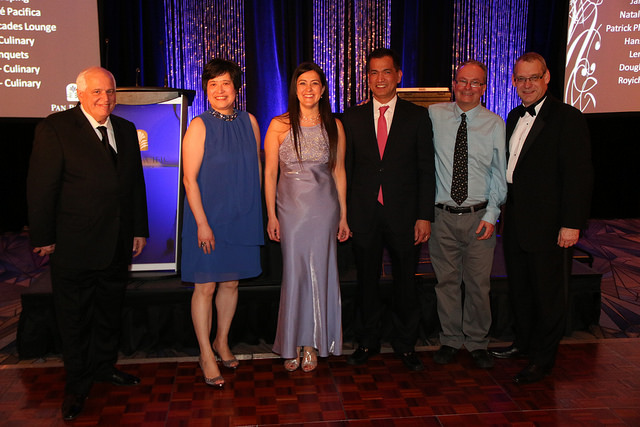 Matias Alivis (Housekeeping), Jane Li (Housekeeping), Natalia Mihai (Cafe Pacifica), Patrick Pheasey (Cascades Lounge), Hans Pirhofer (Culinary), Len Pope (Banquets), Douglas Turner (Culinary), Royichi Yamada (Culinary).
Celebrating 10 years of service: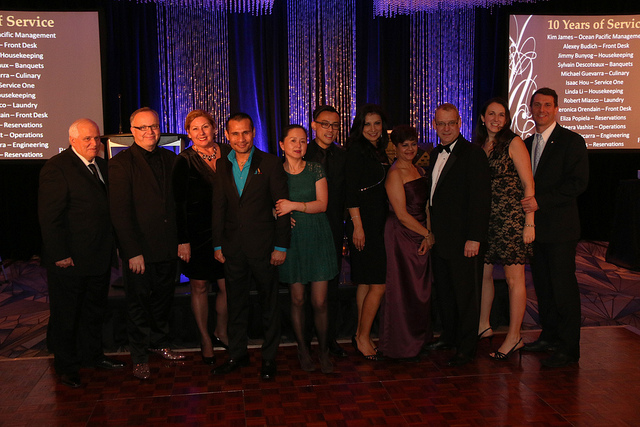 Kim James (Ocean Pacific Management), Alexey Budich (Front Desk), Jimmy Bunyog (Housekeeping), Sylvain Descoteaux (Banquets), Michael Guevarra (Culinary), Isaac Hou (Service One), Linda Li (Housekeeping), Robert Miasco (Laundry), Veronica Orendain (Front Desk), Eliza Popiela (Reservations), Meera Vashist (Operations), Edgardo Vizcarra (Engineering), Janice Wills (Reservations).
Celebrating 5 years of service: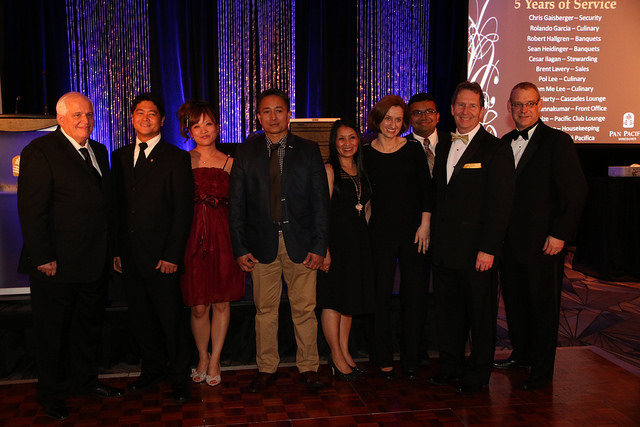 Chris Gaisberger (Security), Rolando Garcia (Culinary), Robert Hallgren (Banquets), Sean Heidinger (Banquets), Cesar Ilagan (Stewarding), Brent Lavery – Sales, Pol Lee – Culinary, Saem Me Lee (Culinary), Scott Moriarty (Cascades Lounge), Gopi Presannaakumar (Front Office), Silke Schulze (Pacific Club Lounge), Reina Urbano (Housekeeping), Sayaka Yano (Cafe Pacifica).
But it was not only the number of years of service that we wanted to celebrate. With the Pan Pacific Spirit Awards, we recognized associates that often go above and beyond the call of duty in the areas of Front of House and Heart of House. These candidates received Vancouver Tourism Award nominations, noted in guests' comment cards or recognized by Leadership in Board of Operations.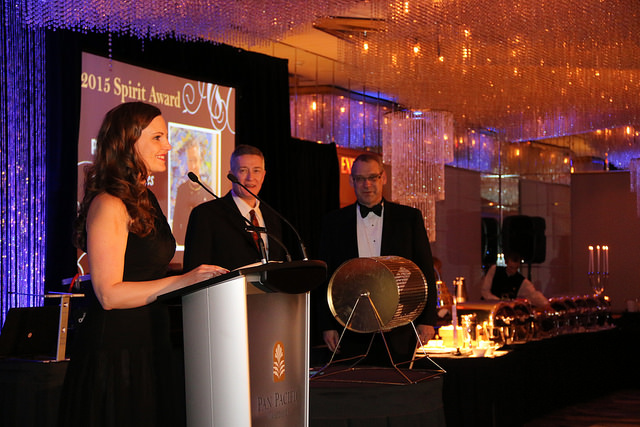 The 2015 Spirit Award winner for Heart of House went to Marissa Phillips in Reservations, while Phil Wonnacott in Bell Services won for Front of House.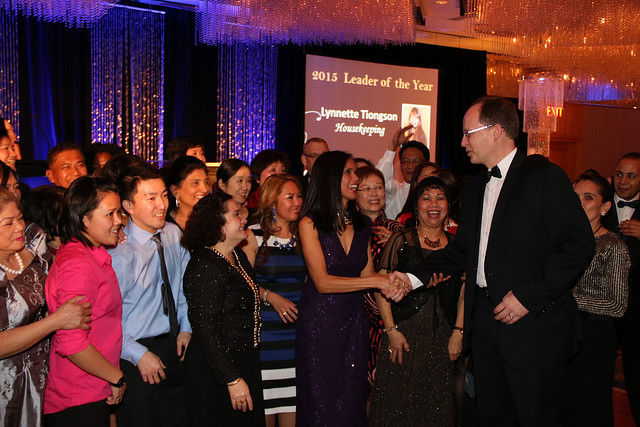 The 2015 Leader of the Year went to Lynnette Tiongson in Housekeeping.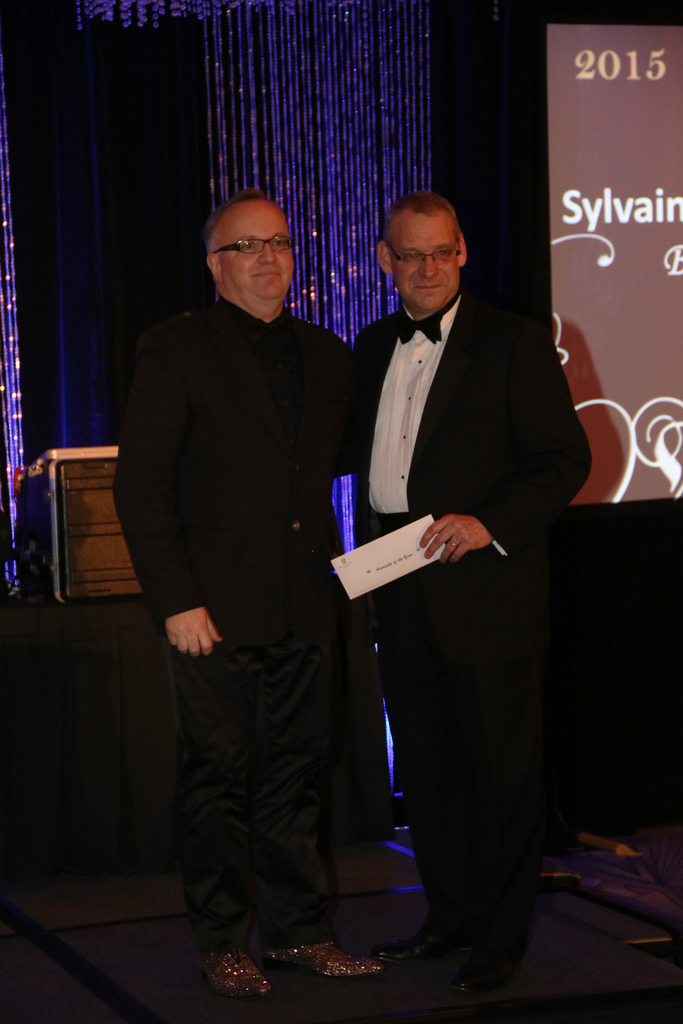 The 2015 Associate of the Year was awarded to Sylvain Descoteaux in Banquets.
Congratulations to all our associates on another successful year! For more photos, click here for our Flickr.
Connect with us on Facebook, Twitter and Instagram to stay in the loop with everything going on at the Hotel and around Vancouver!