Last weeks for Vancouver Art Gallery's Of Heaven and Earth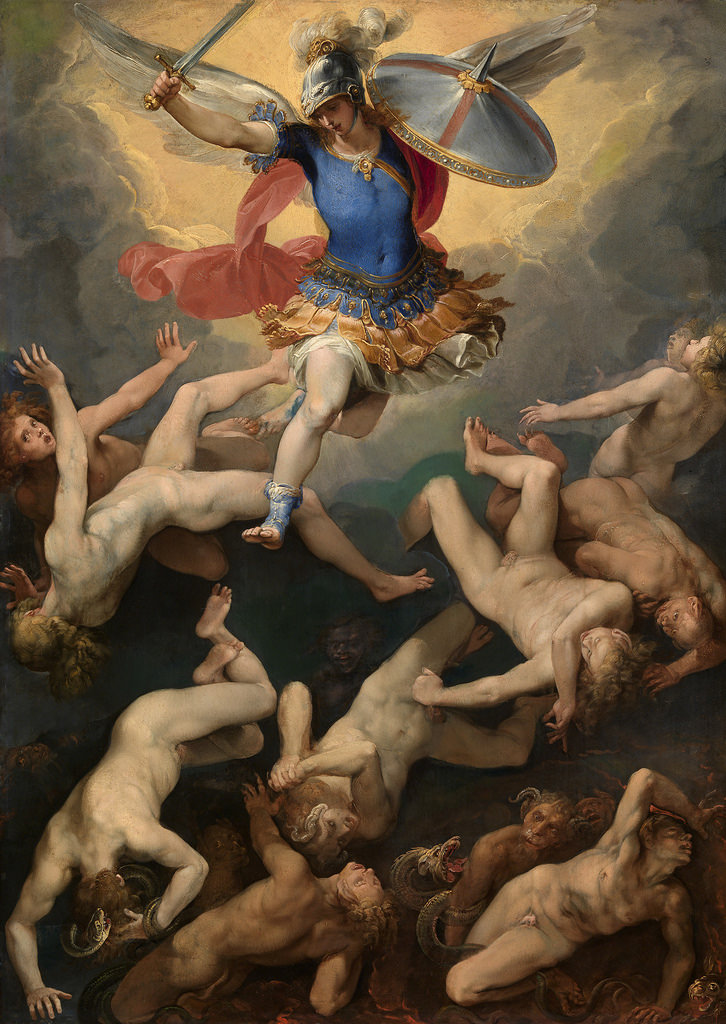 Giuseppe Cesari's The Archangel Michael and the Rebel Angels
Walk, if not run, to the Vancouver Art Gallery for the last couple of weeks of the 'Of Heaven and Earth: 500 Years of Italian Paintings from Glasgow' exhibit.
The remarkable exhibit showcases some of the greatest names in European art:  Giovanni Bellini, Sandro Botticelli, Domenichino, Franchesco Guardi and Titian alongside other lesser-known masters. Themes and time periods range from the religious paintings of the late Middle Ages and Renaissance to the secular neoclassical and genre paintings of the 19th century.
Also running until October 4 is the Material Future Architecture of Herzog and de Meur exhibit. The Pritzker Prize-winning Swiss architectutral firm is internationally renowned for their innovative buildings, including contemporary museums.
Added bonus! In case you weren't already in the know, Vancouver Art Gallery offers a pay by donation night every Tuesday from 5pm-9pm. A great value, but go there early or be prepared for line-ups!
Connect with us on Facebook, Twitter and Instagram to stay in the loop with everything going on at the Hotel and around Vancouver!