Celebrating Chinese Moon Festival at Sunday Brunch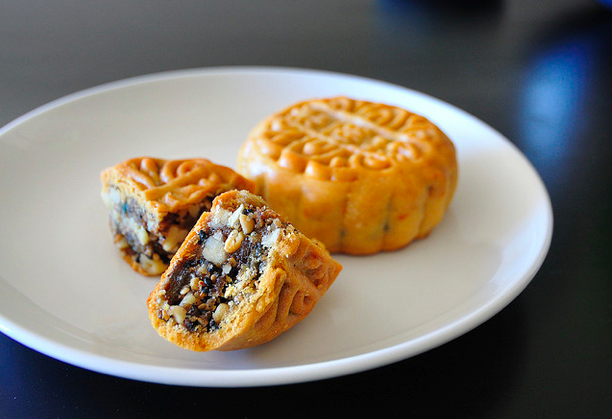 The Chinese Mid-Autumn Festival, also known as, the Moon Festival is a time when people return home to have dinner with family, admire the full moon (which will be at its brightest) and make and share mooncakes – a hallmark traditions of the festival, signifying the unity of family.
In honour of the Mid-Autumn Festival, Cafe Pacifica will be adding some Eastern flavour to our delicious Sunday brunch menu that we're famous for on Sunday, September 27.
At the salad buffet, guests can whet their appetites with Chinese long bean salad with soy ginger vinaigrette, cucumber and Asian pear salad, dressed with rice vinegar and ginger and sunomono salad with baby shrimp, cucumber and rice stick noodles.
Guests can get warmed up with some Tom Kha Gai chicken and coconut soup or chill out with a selection of Asian cold meats including jelly fish, pork hocks and BBQ pork.
At the dim sum station, pork and shrimp dumplings, BBQ pork buns, vegetarian pot stickers, vegetable spring rolls with plum sauce, hunan fried rice, and crispy Singapore noodle stir fry are sure to be a hit.
Hot entrees will include Szechuan peppered beef strip loin with sour cherry jus or pan seared ling cod with black bean sauce, Haji kami ginger, crispy lotus root and water chestnuts.
And finish it off with the dessert buffet featuring sweet bean sesame ball, egg tarts, mango pudding, almond cookies and of course, moon cakes.
To view the entire menu, click here.
Date: Sunday, September 27 | 1130am-230pm
Price:
Adults $55 per person
Seniors $51 per person
Children ages 6-12 $27.50 per person (Complimentary for children under age 5)
Plus applicable taxes.
Call: 604.895.2480 and book your spot today!
Connect with us on Facebook, Twitter and Instagram to stay in the loop with everything going on at the Hotel and around Vancouver!