When the King of One-Liners Stayed at the Pan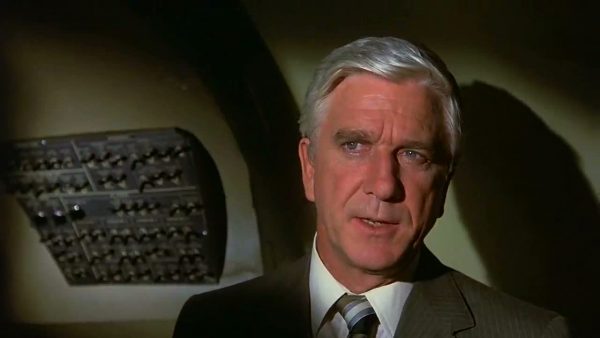 "I'm doing everything I can…and stop calling me Shirley!"
Although Canadian veteran comic actor, Leslie Nielsen, had an illustrious career, appearing in over 100 films, it was comedies such as Airplane!, The Naked Gun: From the Files of Police Squad!, and The Naked Gun 2 1/2: The Smell of Fear that really stand out as fan favourites.
Born and raised in Saskatchewan, Nielsen started out as a dramatic actor during Televisions Golden Age, before moving onto feature films like Forbidden Planet, and The Poseidon Adventure. But it was in deadpan comedies, that Nielsen really left his mark. A parody on disaster films, Airplane was a watershed in his career – with memorable one liners still being quoted and recognized today.
Rumack (played by Nielsen): "You'd better tell the captain we've got to land as soon as we can. This woman has to be gotten to a hospital."
Air stewardess: "A hospital? What is it?
Rumack: "It's a big building with patients, but that's not important right now."
From Airplane!, 1980
In June 1993, we were honoured to welcome the extraordinary comedian to the Pan!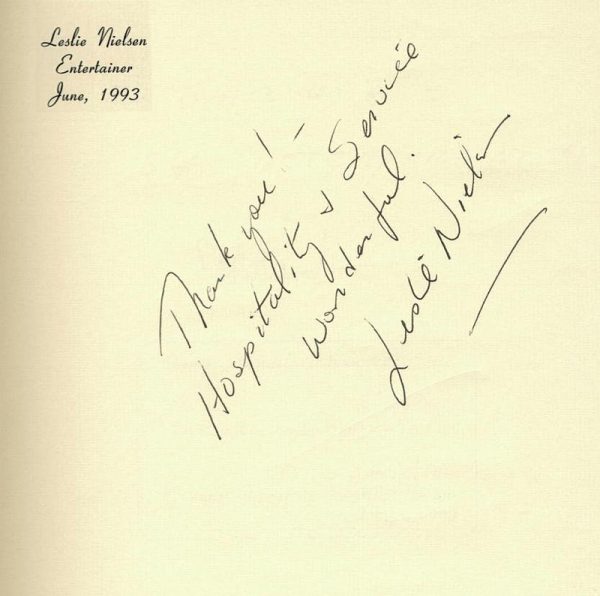 Connect with us on Facebook, Twitter and Instagram to stay in the loop with everything going on at the Hotel and around Vancouver!