Happy Retirement to Our General Manager, Craig Norris-Jones!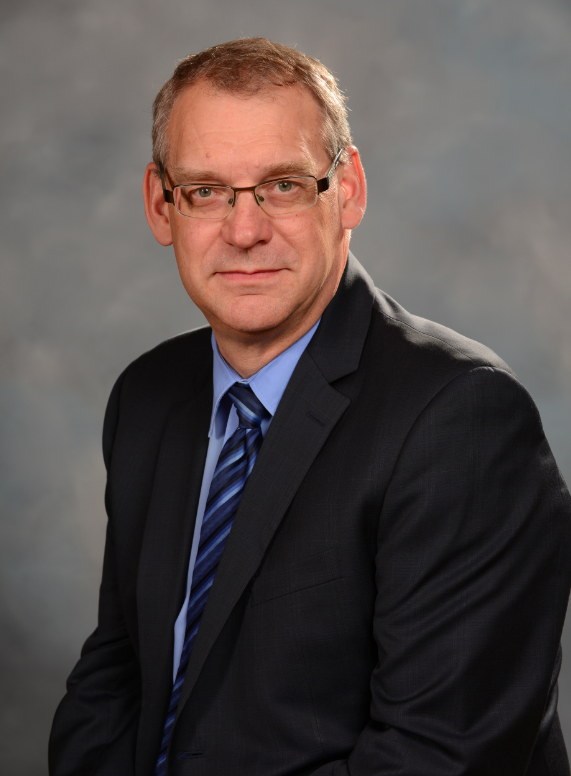 When one of our own retires after an illustrious career, we are at once happy and sad. That is especially true when it comes to our General Manager, Craig Norris Jones.
An industry veteran with almost 40 years of experience, Craig was with CP Hotels (Empress and Chateau Lecombe) from 1974 to 1980 and then joined Delta Hotels and Resort in 1980. In 1984, he joined Sheraton Hotels and Resorts before joining the Coast Hotels and Resorts in 1986. During his more than 25 years with them, Craig helped to expand the company into Western Canada and the US. Craig left his position as VP of Operations at Coast Hotels and Resorts and joined the Pan Pacific as GM in August 2013.
With his unique style, wisdom, sense of humour, and passion for this industry, Craig has been a mentor to many of the 400+ associates working at the Pan. His "be prepared" service mantra – of understanding guests and anticipating their needs – demonstrates a commitment to excellence and has ensured that the Pan maintained our exceptional service levels and superb offerings to our guests.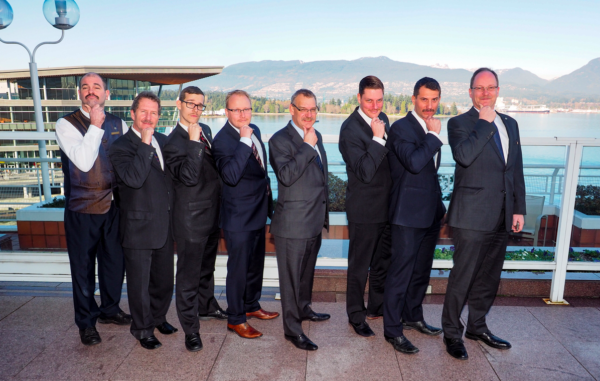 Craig (centre) rocking the Movember 'stache with some of the Pan associates
Two retirement parties were held in honour of Craig's last day at the Pan. This gave many associates the opportunity to say bye and wish him well.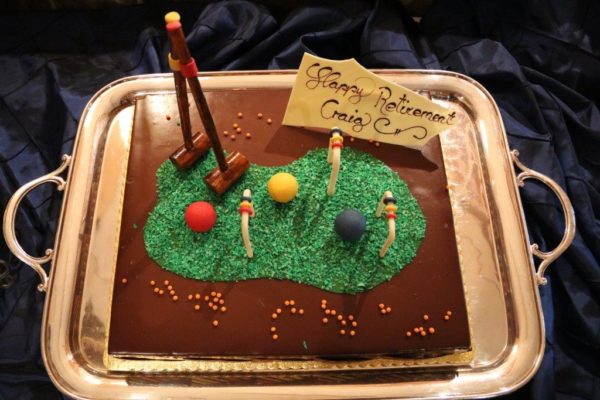 Many shared their thoughts and appreciation:
Leadership is about making other people better as a result of your presence, and making sure that in fact lasts in your absence. Craig, yours will. Your contributions have been tremendous and you have a lot to be proud of at what you've achieved at the Pan Pacific. – Meera Vashist, Director of Operations
It's not too long ago when we first met and we were introducing you as the GM. It's too soon – it's definitely too soon – at least for me, to say goodbye. You have done a remarkable job for the hotel and I don't think the words of 'thank you' are great enough. You were instrumental with the renovation, and with helping us position the hotel for its future. Thank you for all your hard work and efforts you've done for us. We're all going to miss you. – Rahman Somani, Owner
I was general manager #1 and it goes back to January 9, 1986 at 1230 in the afternoon when I took that escalator down to the grand opening of this wonderful hotel. We were getting ready for our VIP visits from the late Princess Diana and Prince Charles. From that moment on, this hotel has shone in this city and this country for 30 plus years.
People always asked me – in all my 45 years in the hotel industry – what really made it tick? I always say, it's people like Craig and all the associates. People really make the difference. Craig you've done a marvelous job here and everyone hates to see you leave. I must tell you retirement is pretty good, but sometimes you'll have to come back for that Sunday brunch, because you'll miss it so much. This hotel is hard to leave. – Steve Halliday, past General Manager
The following quote resonates with me because it captures the qualities that Craig exhibits on a daily basis:
A true leader has the confidence to stand alone, the courage to make tough decisions, and the compassion to listen to the needs of others. A person does not set out to be a leader, but becomes one by the quality of one's actions and the integrity of one's intent.
Craig, under your watch, the hotel has experienced great success. As you & Peggy look forward into this next chapter of your lives, you can look back at your accomplishments and you will know that the Pan Pacific is all the better for you being here. – Carla Coté, Director of Sales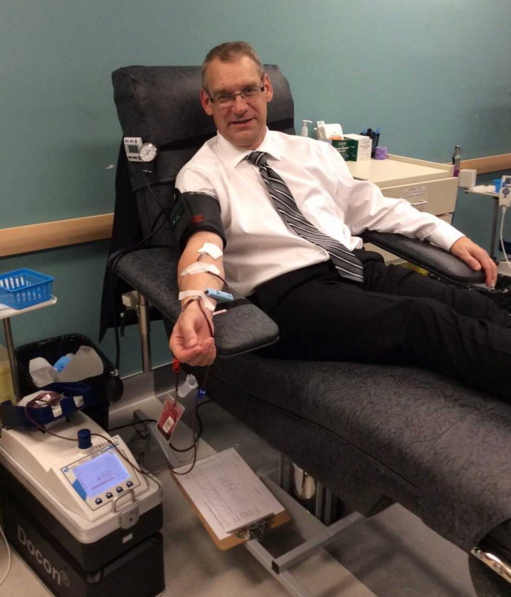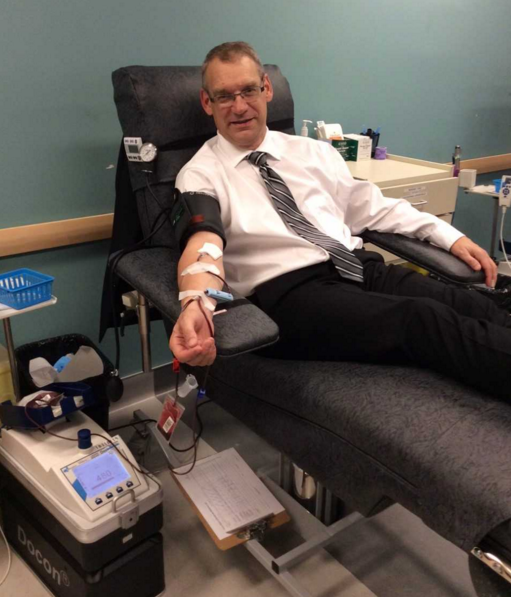 Craig donating to Canadian Blood Services' blood drive at the Pan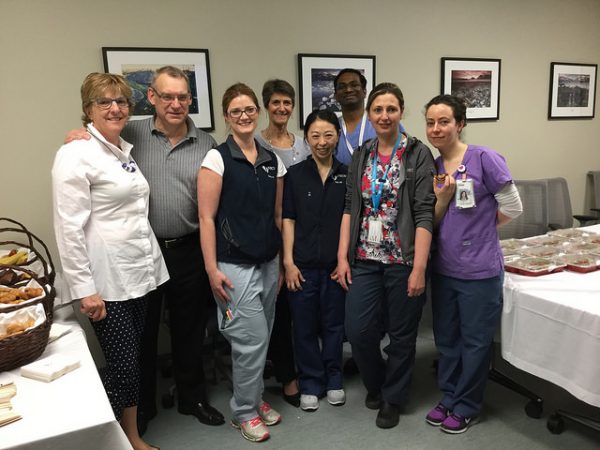 A special Mother's Day lunch delivery to staff at BC Womens
As Craig embarks on this new chapter in his life, he reflected on his time here:
I feel very privileged to be a part of the Pan Pacific Vancouver family. I'm fortunate to have worked side by side with so many talented, and dedicated people.
Thank to everyone for your support, for your dedication to the Pan Pacific Vancouver and most of all, thank you all for your trust. I really appreciate it. I'll remember everybody and I'll certainly remember the honour of being a part of the Pan Pacific Vancouver.
The Pan Pacific Vancouver family extends our best wishes and gratitude to an irreplaceable colleague and friend. Craig – you will be missed! Enjoy retirement!