Events & Entertainment Around Town: February 15 – February 25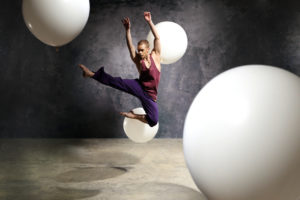 Chinese New Year celebrations, wine festivals, wrestling, comedy, and music. Discover all the events and entertainment happening around Vancouver over these next couple of weeks and start planning your next getaway!
BC Home and Garden Show 2018: BC Place Stadium
Event Dates: February 21st to February 25th | Various Times
From paint colour to furniture, landscaping to functionality, your space is all
about you. Do the homework to make your home work at the BC Home + Garden Show.
Beethoven – Pastoral and Piano: Chan Centre for Performing Arts
Event Dates: February 16th to February 17th | 8:00pm
British pianist Stephen Hough, Renaissance man, polymath, and one of the most important pianists of his generation, performs Beethoven's stormy and Romantic Piano Concerto No. 4. Pastoral beauty and "sturm und drang" are also on full display in Beethoven's glorious Symphony No. 6.
45th Vancouver Chinatown Spring Festival: Chinatown
Event Date: February 18th | 11:00am
This signature event of Vancouver's Chinatown will feature lion dances, cultural
dance troupes, marching bands, martial arts performances and much more.
From Where We Stand – A Shared Evening of Dance: Firehall Arts Centre
Event Dates: February 21st to February 24th | 8:00pm
Two friends in dance get together to share very different works.
Flight of the Dragon (Soar over China): FlyOver Canada
Event Dates: January 18th to February 18th | 10:00am to 9:00pm
Double feature with Fly Over Canada. During this special feature, follow a mythical
dragon as it soars over some of China's most spectacular landscapes and scenery.
Fun Home: Granville Island Stage
Event Dates: February 8th to March 10th | Various Times
Alison's father was many things: a historical preservationist, a funeral home director, a distant parent, and…a closeted gay man. In the struggle to understand her father while also dealing with her own coming out, graphic novelist Alison documents the story of her life in coloured panels.
Night of the Flying Horses: Orpheum Theatre and Bell Performing Arts Centre
Event Dates: February 24th and February 26th | 8:00pm
Daniel Müller-Schott, performing Elgar's sumptuous, beautiful Cello Concerto. Golijov's hypnotic and enchanting Night of the Flying Horses makes its VSO debut, and the orchestra performs Schoenberg's arrangement of Brahms's brilliant Piano Quartet in G minor.
Ballet BC's Romeo and Juliet: Queen Elizabeth Theatre
Event Dates: February 22nd to February 24th | 2:00pm and 8:00pm
Compelling in its timelessness, the work captures audiences with its deeply human story and enduring themes of love, fate and family. Reflecting on the divisions that persist in today's world, Ballet BC will offer a fresh and thought-provoking retelling of the classic that profoundly resonates today.
Ice Skating: Robson Square Ice Rink
Event Dates: December 12th to February 28th | Various Times
This winter, renew a classic Vancouver tradition and enjoy some old-fashioned fun.
Vancouver Canucks vs Boston Bruins: Rogers Arena
Event Date: February 17th | 7:00pm
See Vancouver's cherished NHL team challenge the Boston Bruins.
Vancouver Canucks vs Colorado Avalanche: Rogers Arena
Event Date: February 20th | 7:00pm
Vancouver's National Hockey League team, the Canucks, challenge the Colorado Avalanche.
WWE Live Road to WrestleMania: Rogers Arena
Event Date: February 23rd | 6:00pm
WWE will visit Vancouver's Rogers Arena on the "Road to WrestleMania"! This will be your chance to see your favorite WWE RAW Superstars LIVE! SEE: The Shield, Samoa Joe, Braun Strowman, Raw Tag Team Champions Cesaro & Sheamus, Bray Wyatt, Finn Balor, Alexa Bliss, Kane, Matt Hardy, Sasha Banks and many more!
OURO Collective: Scotiabank Dance Centre
Event Date: February 22nd | 12:00pm
OURO Collective is fast gaining a reputation for its cool hybrid movement, fusing hip hop, breaking and contemporary dance. Its dynamic dancers hail from diverse backgrounds, and bring the drive and energy of street dance to the stage.
Jitters: Stanley Industrial Alliance Stage
Event Dates: January 21st to February 25th | Various Times
Four actors, a director, a playwright, and one grand dream of Broadway-bound success. Anything from a forgotten line to a faulty wig may just make or break their new Canadian play. Can this motley crew set aside their egos and anxieties in order to make it to the big time?
Emily Heller: The Comedy Mix
Event Dates: February 22nd to February 24th | Various Times
Appearances on Late Night with Seth Meyers, Conan and on the 3rd season of John Oliver's New York Stand Up Show. Named a comic to watch by Variety and Comedy Central.
Jessimae Peluso: The Comedy Mix
Event Dates: February 15th to February 17th | Various Times
Jessimae Peluso gained mass popularity as the outspoken cast member on MTV's "Girl Code", from then went on to be featured on TBS' "Deal With It", NBC's "Last Call With Carson Daly", E!'s "Chelsea Lately", Fox's "Worlds Funniest Fails", AXS' "Gotham Live", Tru TV's "Comedy Knockout", and multiple appearances on Comedy Central's "@Midnight" and "The High Court".
LunarFest at Vancouver Art Gallery: Vancouver Art Gallery Plaza
Event Dates: February 18th and February 24th to February 25th | Various Times
Brighten up your winter and prepare to welcome a perfect Year of the Dog with the 2018 LunarFest. From ballet and food to a Moon Crawl and doggie arts & crafts, this two weekend-long celebration is perfect for both you and your four legged best friend!
Toronto Dance Theatre (Toronto): Vancouver Playhouse
Event Dates: February 23rd and February 24th | 8:00pm
Toronto Dance Theatre celebrates its 50th anniversary with House Mix, a retrospective program showcasing five diverse works by choreographer Christopher House.
40th Vancouver International Wine Festival: Various Locations
Event Dates: February 24th to March 4th | Various Times
More than 170 wineries from 16 countries around the world are convening in Vancouver to host eight days of wine-centred dinners, seminars, brunches and lunches, and tasting galas.
Experience all of Vancouver's wonder. Book with Pan Pacific Vancouver.