Special Delivery to BC Women's Hospital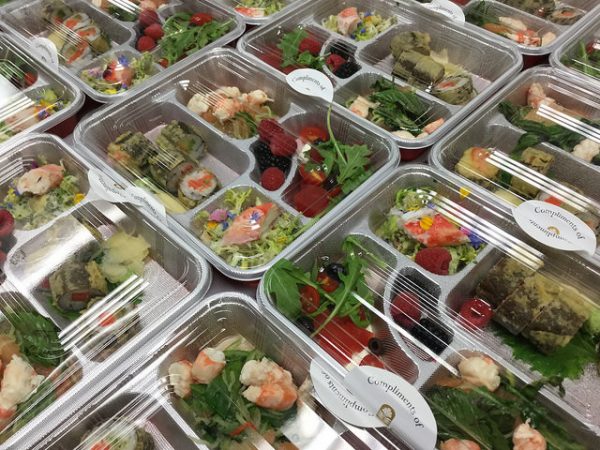 Mother's Day is a day to celebrate all the work that moms do for us on a daily basis. Not only is it important to honour moms, but we here at the Pan, also wanted to celebrate those who helped moms become the mothers they are today.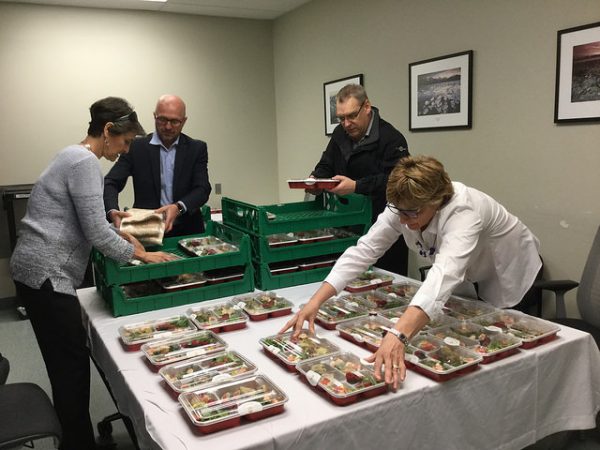 This past Sunday, a team of Pan associates delivered a special, surprise brunch to our friends – the nurses and staff – at the neonatal intensive care unit (NICU) at BC Women's Hospital. A small token of appreciation in recognizing all the life-saving work they do with preemies everyday.
BC Women's Hospital is home to the largest NICU in the province, caring for approximately 1,700 babies each year, and providing medical and surgical care for babies who require special attention.
Having partnered up with BC Women's Hospital Foundation for their signature fundraising galas the past couple of years, we were honoured to provide some culinary treats for the hardworking staff.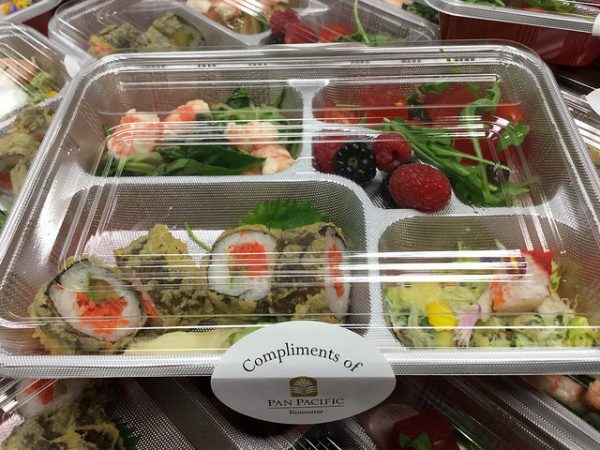 Spot prawn ceviche with grapefruit, Vietnamese mint and Thai basil salad, salmon dynamite roll, dungeness crab and avocado salad with king crab, and compressed watermelon with nicroise olives, arugula, and Persian feta.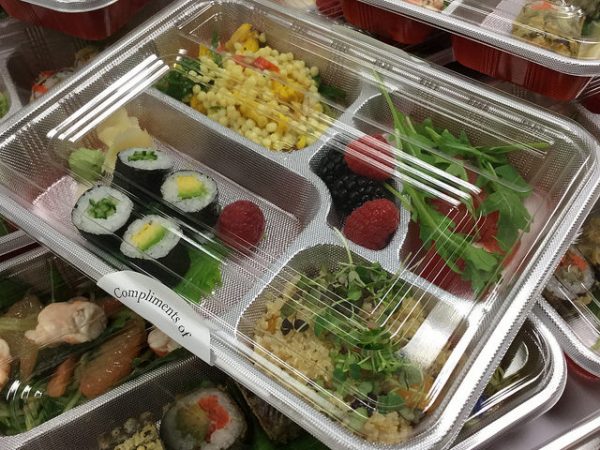 Compressed watermelon with nicoise olives, arugula, Persian feta, cucumber and avocado rolls, cous cous with turmeric cauliflower, and quiona with dried fruit.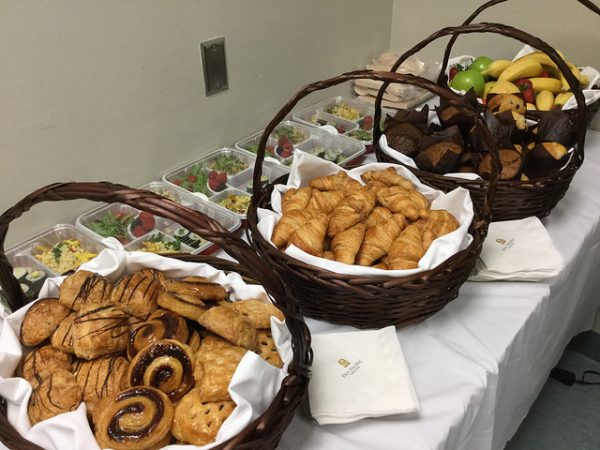 A selection of sweet pastries, muffins, croissants, and fruit.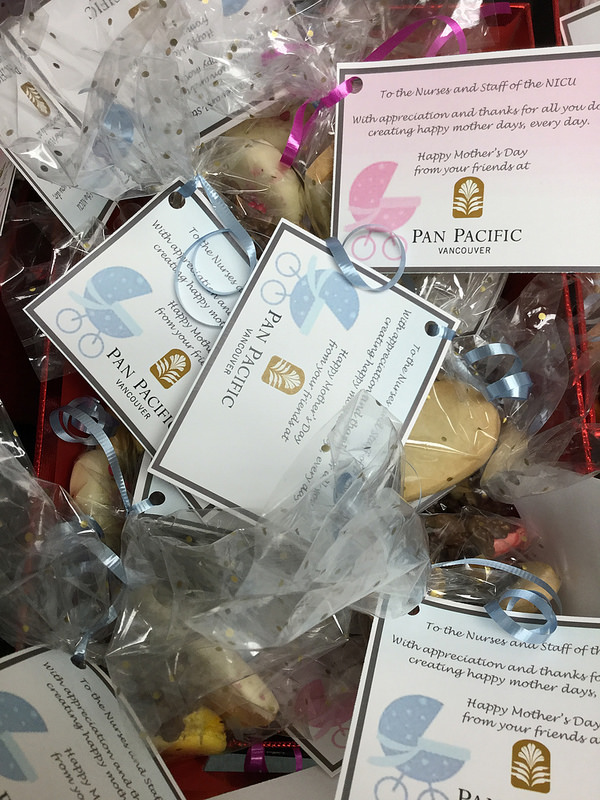 Cookies and macarons.
i think it's safe to say that the staff were surprised, the reactions heartwarming.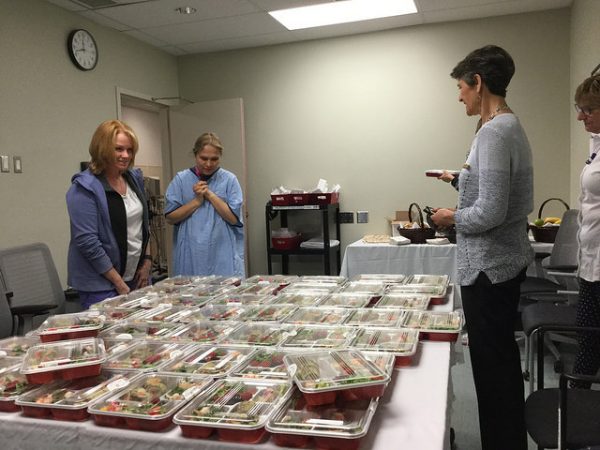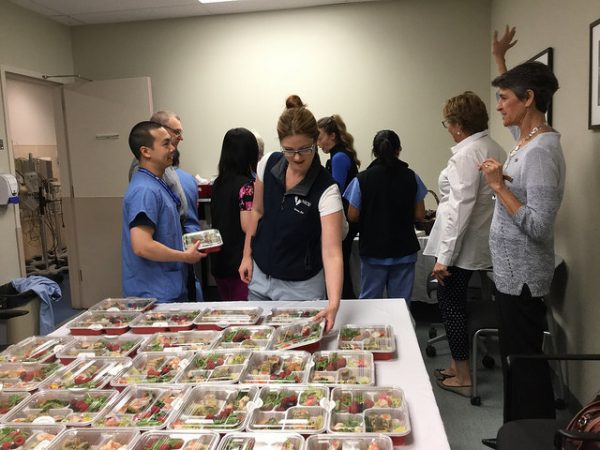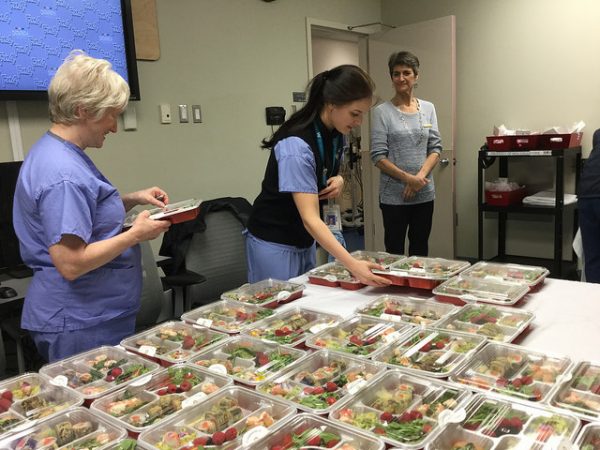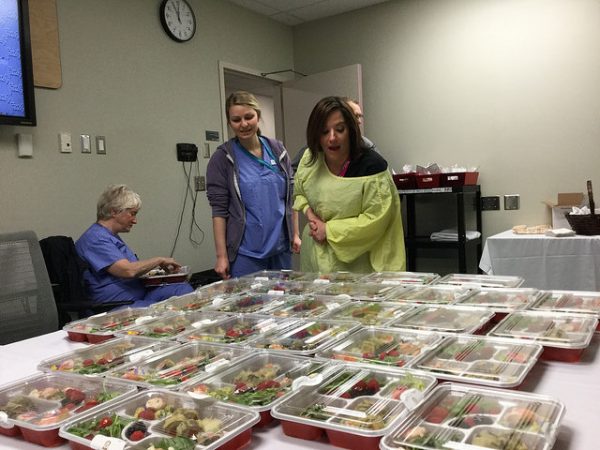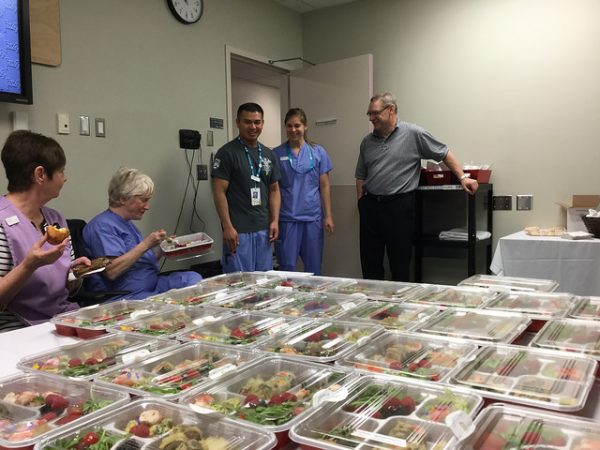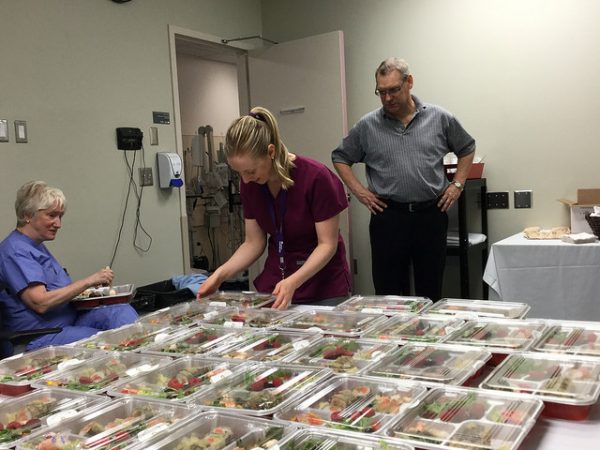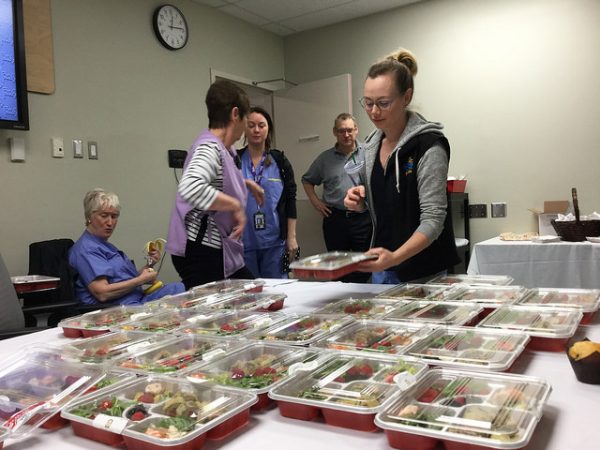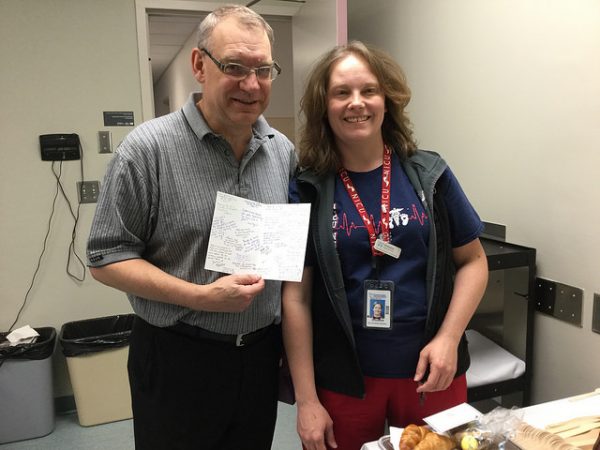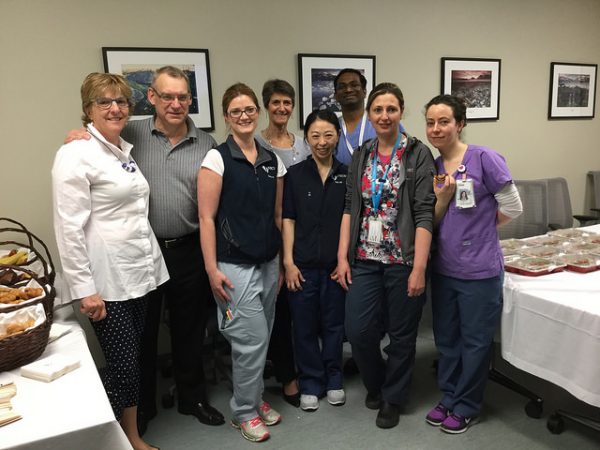 Thank you BC Women's Hospital for everything you do!
Connect with us on Facebook, Twitter and Instagram to stay in the loop with everything going on at the Hotel and around Vancouver!