2017 GLOW Gala With BC Women's Foundation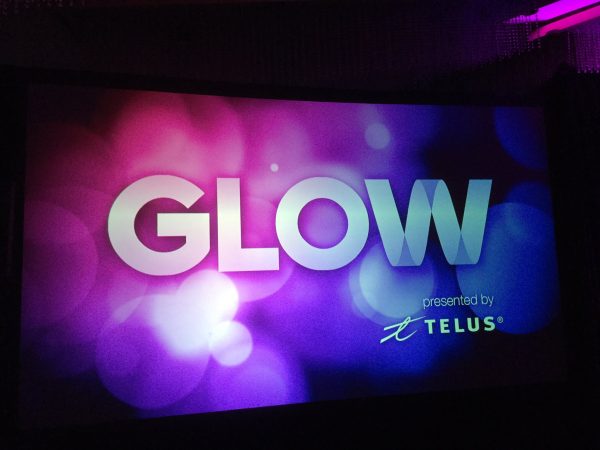 On Saturday, March 4, we welcomed back the BC Women's Hospital and Health Centre Foundation's GLOW Gala. The inaugural event in October 2015 was a success, raising much needed funds to benefit the newborn ICU.
The gala took place in the Crystal Pavilion Ballroom which was beautifully decorated by Upright Decors in pink hues, gorgeous, eye-catching floral centrepieces (in fishbowls!) and fuschia table cloths with floral textures to complete the spring trend.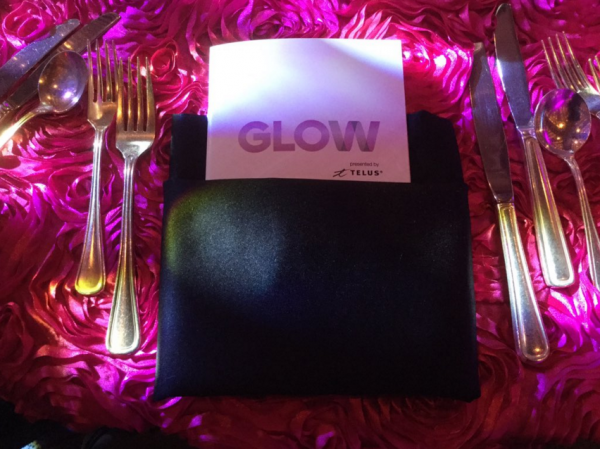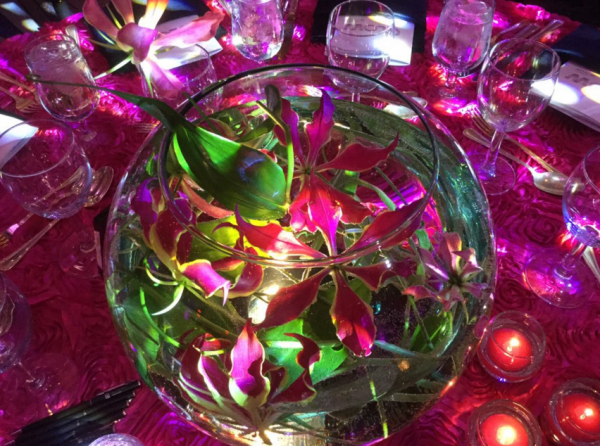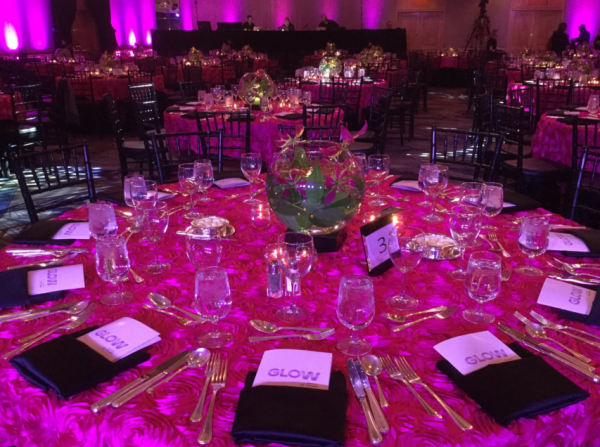 CTV news anchors Tamara Taggart and Mike Killeen returned to host, while special guest, magician Darcy Oake dazzled guests with his sleight of hand and  logic-defying illusions. Fun fact: he recently performed for the royal family at a private dinner, celebrating the Queen's 90th birthday. He also appeared on Britain's Got Talent, performing his magic in front of 200 million viewers!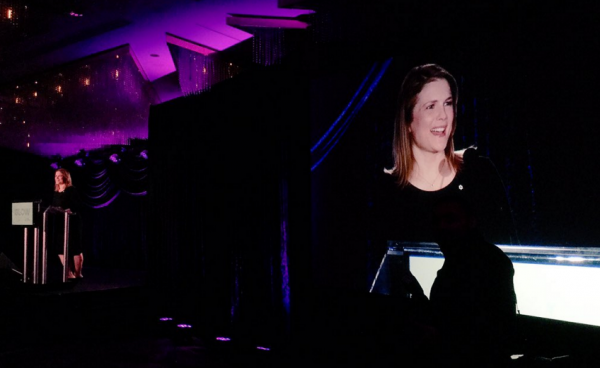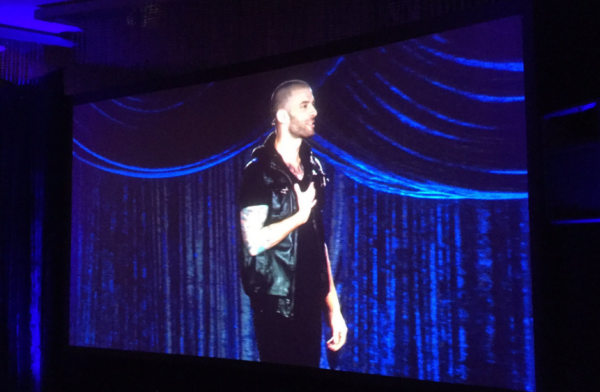 Guests also marveled at a live demonstration of the Voluson E10 ultrasound machine. Dr. Denise Pugash, a diagnostic radiologist, demonstrated real-time, high-res 3D images of fellow doctor (lying on a gurney beside her!), obstetrician Chelsea Elwood's  twin girls, due in mid-May.
Such activities set the mood for a delicious dinner: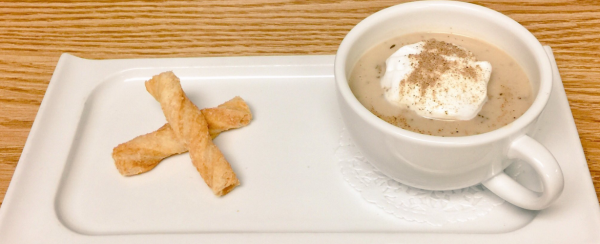 Mushroom cappuccino with truffle foam and cheese twist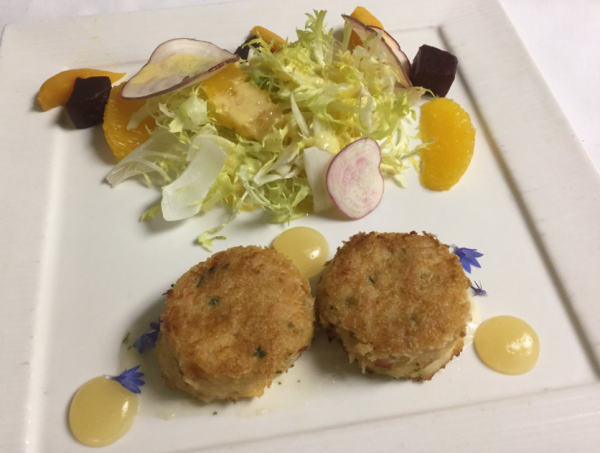 Dungeness crab cake with trio of beets, orange, apple gel and horseradish aioli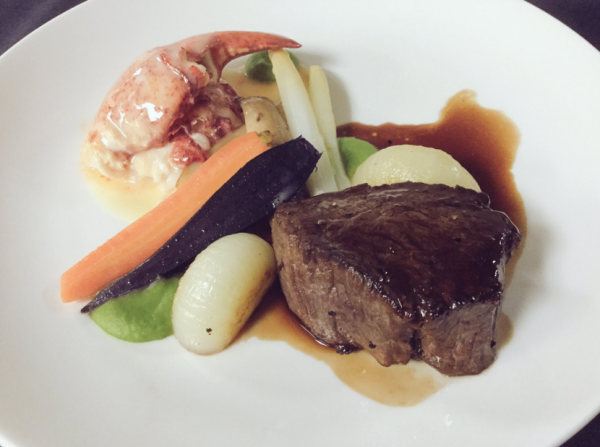 Prime beef tenderloin and butter poached lobster with pea puree, white asparagus, carrots, cipollini onions, king oyster mushroom and rusemary jus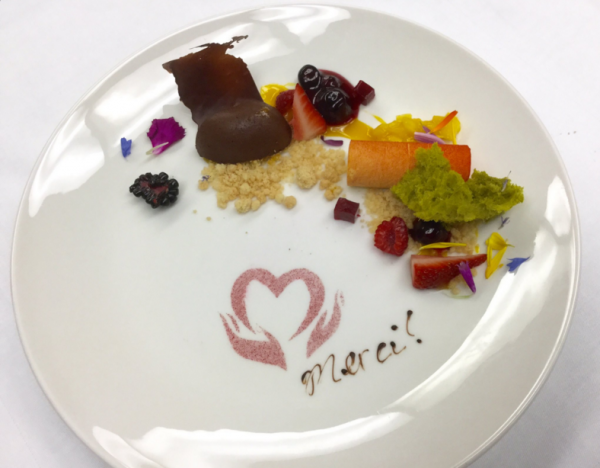 Mango saffron cheesecake with pistachio chiffon, spiced blueberry compotte, almond streusel, chocolate chiboust cream and garnished with fresh fruit.
Guests generously took part in the silent and almost live auctions, as well as the wine pull. By the end of the night, $743,000 was raised – enough for three Voluson E10 ultrasound machines!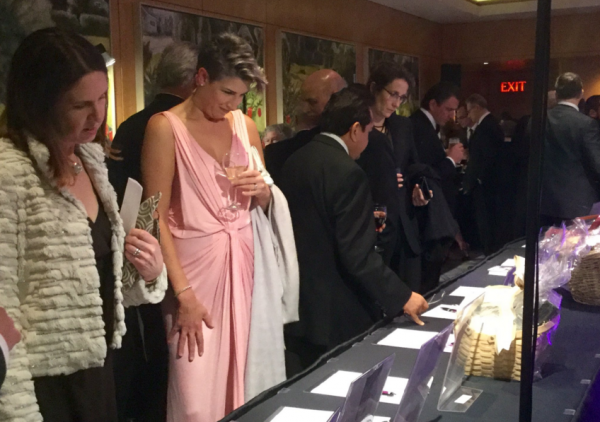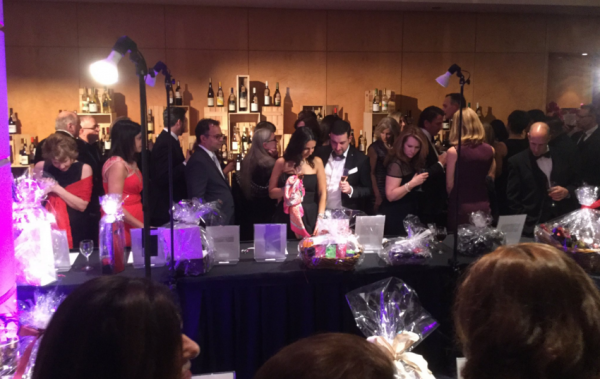 Connect with us on Facebook, Twitter and Instagram to stay in the loop with everything going on at the Hotel and around Vancouver!