When Celine Dion Stayed at the Pan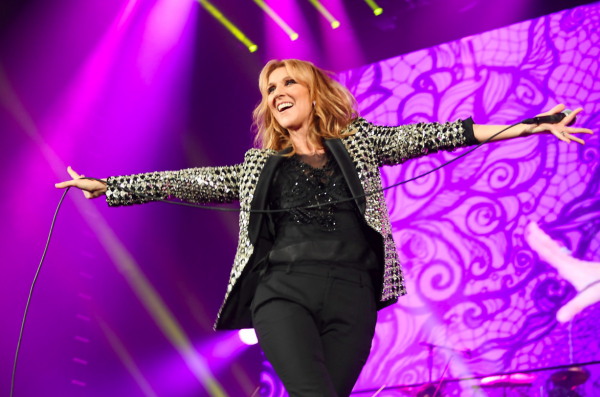 Photo credit: Denise Truscello | Twitter
It's Throwback Thursday, when we open our vaults to share with you our famous past guests. We've been featuring famous Canadians guests to celebrate Canada 150, and we're capping it off with none other than Canadian chanteuse and national treasure, Celine Dion.
Known for her romantic ballads, Celine made her singing debut as a teen in the 1980s. With the help of her manager and future husband, Rene Angeli, she achieved worldwide fame, singing in both English and French. The main theme from Titanic movie, My Heart Will Go On became her biggest hit and signature song.  It sold more than 15 million copies and remains one of the best-selling singles in history.
She held a Vegas residency at Caesar's Palace from 2002-2007, which became the most successful Las Vegas residency show of all time, grossing $385 million.
Turning heads off the stage, Celine Dion is also a fashion risk-taker, and although some of her outfits are out there, they are always memorable and she absolutely owns whatever she has on.
Whatever she does, she is fearless and in May 1996, we were pleased to welcome Celine Dion to the Pan!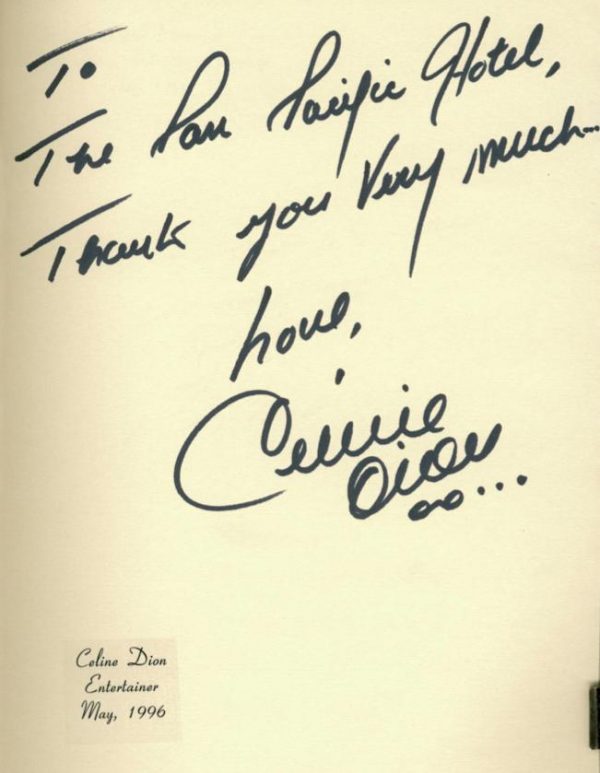 Connect with us on Facebook, Twitter and Instagram to stay in the loop with everything going on at the Hotel and around Vancouver!