Vancouver Cherry Blossom Festival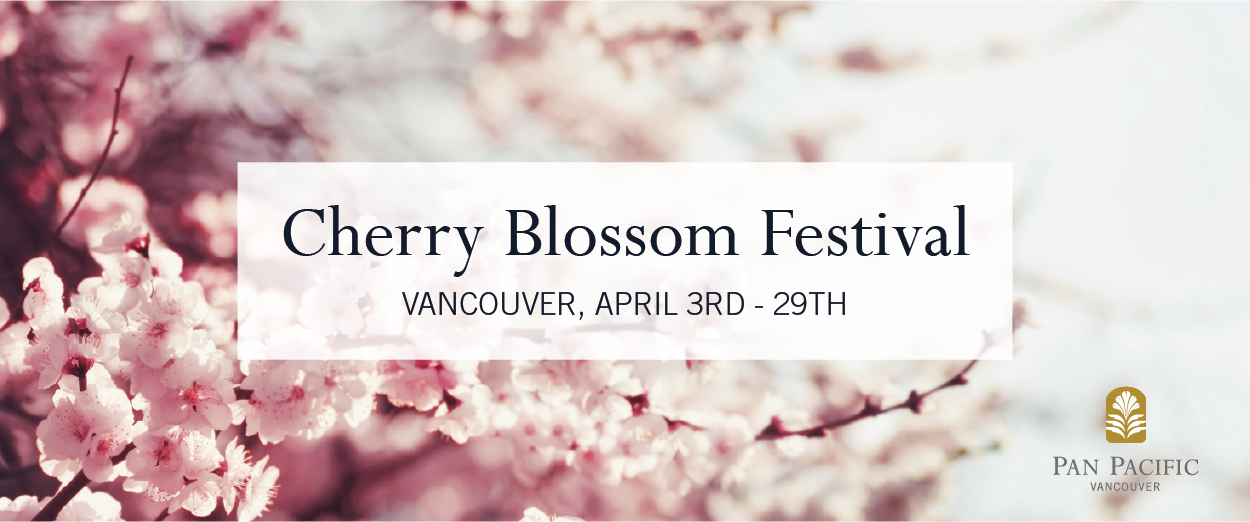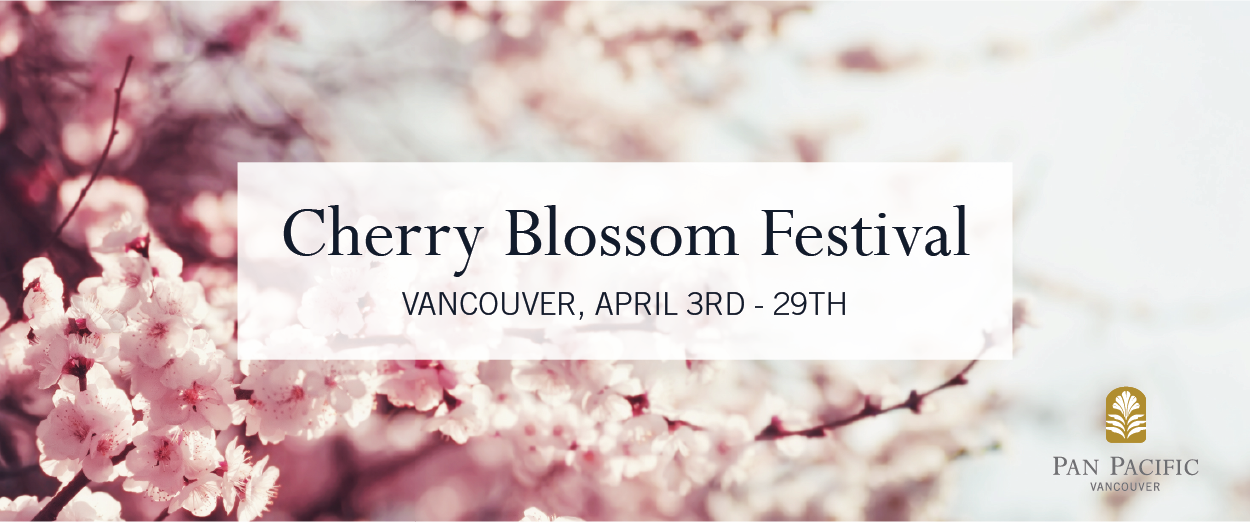 Spring has arrived and with it Vancouver's celebrated annual Cherry Blossom Festival. The festival lasts for most of the month of April running from the 3rd to the 29th and is presented by Coromandel Properties and Vancouver's Board of Parks & Recreation. During this time, locals and tourists alike can enjoy a range of activities, exhibitions, and performances inspired by the beautiful and ephemeral cherry blossoms that grace the city.  
Here is a list of activities to partake in during this year's Cherry Blossom Festival:
Tree Talks & Walks
FREE – Starting March 30
Vancouver Parks & Green Spaces
These walks will take place in various historically pertinent locations across the city throughout the month of April. Visit http://www.vcbf.ca/community-event/tree-talks-walks to find a walk near you.
BC Blossom Photo Watch
April 3-29, 2018
Twitter, Facebook and Instagram 
Use #TELUSPureFibre and #vancherryblossomfest to share your cherry blossom pics with the world! Presented by TELUS PureFibre.
Cherry Jam Downtown Concert
FREE Event – April 5, 2018 from 12 noon to 1:30pm
Burrard Skytrain station indoor concourse, 635 Burrard St, Vancouver, BC V6C 3L1
This outdoor concert boasts local talent and the festival's new song, "Cherry Blossoms For You & Me!" 
Sakura Days Japan Fair 
Weekend, April 14, 11:00am-7:00pm & 15, 11:00am – 5:00pm, 2018
VanDusen Botanical Garden, 5251 Oak Street at 37th, Vancouver, BC V6M 4H1 
Get acquainted with Japanese culture through hands-on workshops featuring calligraphy, origami, and more! Presented by JTB International & Silkway Travel.
The Big Picnic
April 14, 2018 12:00pm – 3:00pm
Queen Elizabeth Park @ W 33rd Ave and Cambie
Admire the blossoms at Queen Elizabeth Park and enjoy a delightful picnic. Presented by TD Bank Group. 
Sakura Night Gala
Sunday, April 22, 2018 – Doors Open at 6:30pm, Standing Dinner Reception from 6:30-9:30pm
Stanley Park Pavilion, 610 Pipeline Road, Vancouver, BC V6G 1Z4
Experience the 2018 Sakura Night Gala on Sunday, April 22 at the Stanley Park Pavilion. Presented by McMillan LLP. 
If you're planning a visit to the city for Vancouver's Cherry Blossom Festival, come stay with us at the Pan Pacific Hotel! We are offering a special Easter discount of 20% off the standard rate for a room until April 8th.