Staff Spotlight: Phil Wonnacott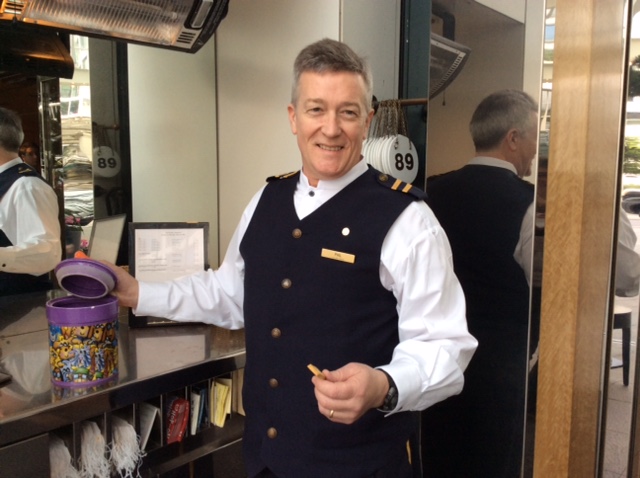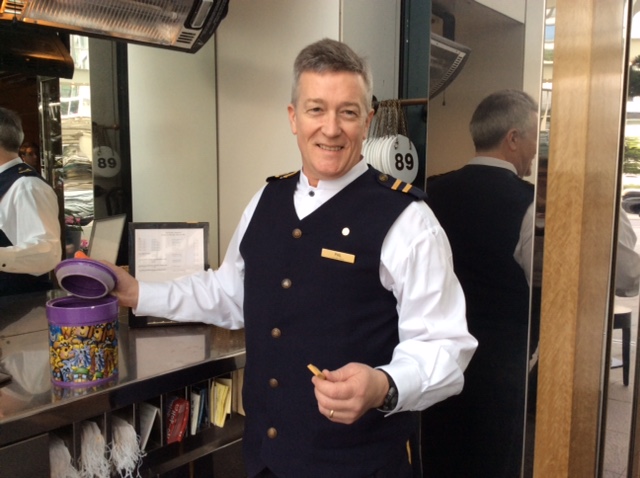 Welcome to our Staff Spotlight blog series! This is where you'll meet the people behind the Hotel. With over 400 associates working at Pan Pacific Vancouver, there are a lot of personalities and a lot of stories to tell!
Today we shine the spotlight on Bell Captain, Phil Wonnacott, who not only celebrated 25 years of service with the Pan this year, but was also recently honoured with the 2015 Spirit Award for Front of House!
Hi Phil! Tell us about yourself.
I was born in England and raised in North Vancouver. My wife and I are about to celebrate our 20th anniversary and we have 2 children, 14 year old Bridget and 9 year old Jack. I'm a big soccer fan and enjoy hockey as well.
How long have you been with Pan Pacific Vancouver?
I started with the Pan Pacific in 1990 as a Banquet Server and Bartender. In 1992, I moved to the Cascades Lounge as a Bartender and in 1995, I joined the Bell Services team. I was promoted to Lead Bellman in 1996 and Bell Captain in 2001.
What's a typical day working as Bell Captain like?
My day starts at 6:30am,  setting up the tour lists for group departures, checking the schedules for staffing for the day, following up on any business from the previous night and then going through my e-mails.
What's your favourite part about your job?
My favourite part of this job is the team I work with and making great memories for our guests, being a part of their journey whether they're on vacation or travelling for business and hearing how we made a difference in their stay in Vancouver. I love meeting all the dogs that come for cookies at the front door.  Once they have one, they always come back!
What are the most challenging aspects about your job?
The most difficult thing for me is finding time to do all the "paper work" as I need to slip into the office to do the ordering, scheduling, emails etc. as I love being with the team and our guests throughout the Hotel in the public areas.
Although transporting and storage of guest luggage is the primary responsibility of bell services, you and your team also assist in making arrangements and delivering guest requests. Can you give us examples of what kind of arranging of services?
We spend most of our day assisting guests with recommendations for places to go to and things to see – restaurants, tours, transportation – anything a guest may need or want. If it's possible to do, then we really will go "above and beyond".
During our extremely busy cruise ship season – May 6 being the busiest day of the year – how do you keep organized the comings and going of passengers into the hotel?
No matter how busy it may be, we treat each guest with the patience and professionalism they deserve. Keeping accurate account and records of each item we are responsible for helps us to stay organized. Staying calm is the key.
Any special moment or encounter you want to share with us?
One of my favourite moments was the morning after the U2 concert, (which I attended), and driving Bono, his manager and bodyguard to Sophie's Cosmic Café on 4th avenue. It was amazing to listen to the conversation they were having and then being noticed outside the restaurant by fans of U2. What a scene!
Tell us a little known secret about working as Bell Captain.
The one secret that I think most colleagues in the Hotel already know is that I have the best job in the hotel, and it's my managers and the team I work with that make it the best job ever.
Last question! What do you do for fun when not working at the Pan?
When I'm not working, I like to spend time with my family going for road trips, hiking on the North Shore trails with our 5 year old lab, Monty, going to the gym, cooking and practice mindful meditation. I also enjoy a good movie and a glass of red wine on the weekends. 
Connect with us on Facebook, Twitter and Instagram to stay in the loop with everything going on at the Hotel and around Vancouver!