2012 Mother's Day Brunch at the Pan Pacific Vancouver
All she did was wake you up every morning for school, do your laundry, cook your favorite meals and oh yeah…give you birth!
If you're looking to thank the best Mom on Earth, be sure to treat her to an afternoon at the Pan Pacific Vancouver over a spectacular buffet brunch overlooking the Vancouver waterfront!
On Sunday May 13 the Cafe Pacifica will host brunch in the Atrium lobby with all the favourites featuring carved roasts, fresh fruits, seafood, dim sum and salads, omelettes made to order, as well as decadent dessert table.
The Hotel has been hosting the brunch event for over 19 years and has now sold out the last 6 years running with over 600 tickets sold.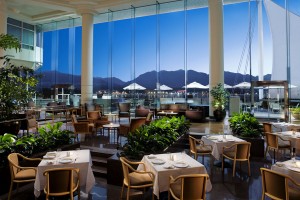 This year, a few feature meal items include: Black Angus beef carpaccio, Pheasant and pistachio terrine, Chilled BC oysters, Scallop terrine with smoked albacore tuna, Peppered mackerel, salmon gravlax, smoked steelhead salmon, Kadai chicken curry and Sake & maple-cured sablefish with yuzu-infused butter sauce.
Time: 10:30am – 3:00pm
Price: $79 Adults, $71 Seniors, $39.50 children ages 6-12, comp age 5 and under (17% service charge + HST) – Kids buffet table and festivities also available.
To make your reservation call: 604.895.2480
Happy Mother's Day!