65 Roses & Opera Nights: Pan Pacific Vancouver Supports Cystic Fibrosis Canada this October
Fifty years ago, a four-year-old boy with cystic fibrosis could not pronounce the name of his condition, so he called it "65 roses". For many years now, children have used that term to describe their disease. And the rose – often a symbol of love – has become a symbol of their hope that a cure will be found.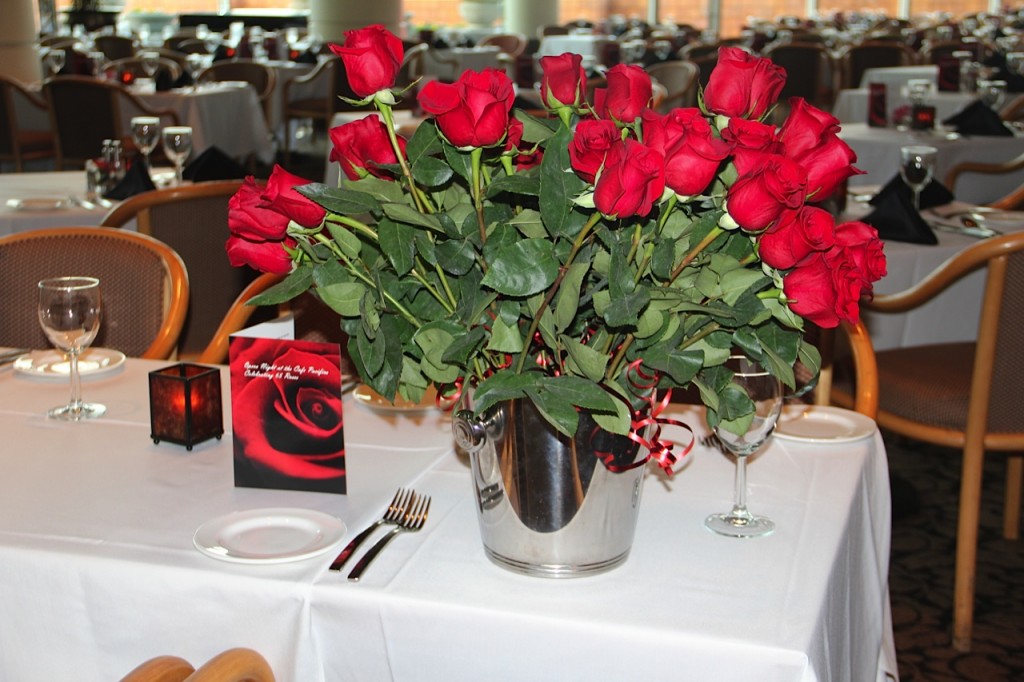 During the month of October, Pan Pacific Vancouver will be handing out roses to the first 65 women who attend our Opera Nights on Saturday evenings. The campaign is aimed at raising awareness of the research efforts undertaken by Cystic Fibrosis Canada. Guests will also be invited to add a donation to their bill to fund research through Cystic Fibrosis Canada.
Opera Nights at the Cafe Pacifica at Pan Pacific Vancouver are a longstanding tradition. Guests are serenaded by professional opera singers while enjoying a delicious Italian-themed buffet including a sumptuous array of antipasti, glorious salads, fresh fish, succulent entrees and – of course – pasta!
Saturday 6:00 pm – 9:30 pm
$49 per person Seniors $44 Children to age 12 $24.50
Children age 4 and under free.
On Saturday, November 1st, The Vancouver Chapter of Cystic Fibrosis Canada will hold the 14th Annual 65 Roses Gala presented by B2Gold Corp at Pan Pacific Vancouver. Since its inception in 2001, the 65 Roses Gala has raised more than $2.5 million for cystic fibrosis research and clinical care, including $395,000 raised at last year's event.
For more information about the 65 Roses Gala and Cystic Fibrosis Canada, please visit: www.cfvancouver.ca.