30th Annual Christmas At Canada Place Runs From Nov 23-Dec 3, 2017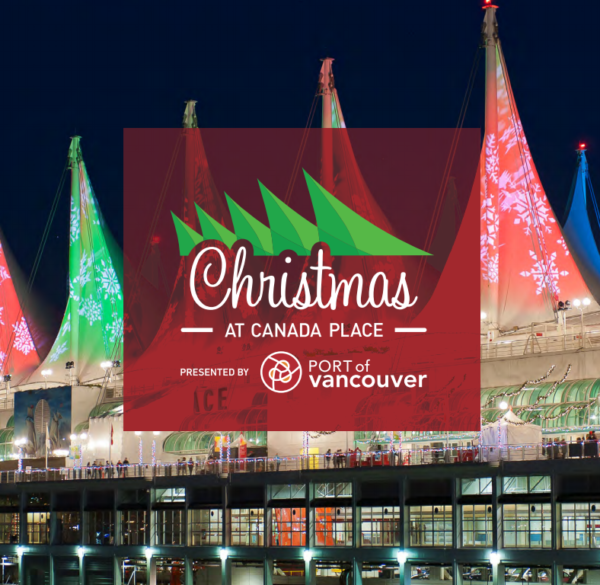 Come on down to Canada Place for an extra boost of Christmas spirit!  The 30th annual Christmas at Canada Place, presented by Port of Vancouver, takes place from November 23-December 31.
Walk along the Canadian Trail (Canada Place west promenade) and North Point to enjoy:
The historic Woodward's Windows featuring classic holiday scenes with animated characters and elaborate decor, a magical holiday lighting display, the Sails of Light, and our favourite, the beautifully festive, Avenue of Christmas Trees.
New this year is Canada's North light display on the North Point of Canada Place.
Plus Canada Place's newest winter resident, a 15 foot tall moose light sculpture! Help name the moose with #NameOurMoose and #CanadaPlace on Facebook and Twitter. Submissions accepted from November 17-22. The to 10 names will then be posted for public voting from November 24-30 at Canada Place.
Make sure to catch the Opening Day Festivities on November 23 at the North Point from 12pm-3pm.  
Dates: November 23-December 31 | 8am-11pm (December 31 will close at 6pm)
Location: Canadian Trail (west promenade) and North Point
Admission: FREE
For more information, check the Canada Place website.
Connect with us on Facebook, Twitter and Instagram to stay in the loop with everything going on at the Hotel and around Vancouver!
Photo credit: Canada Place