Pan Pacific Vancouver Hotel Receives Four Star Rating on 2017 Forbes Travel Guide List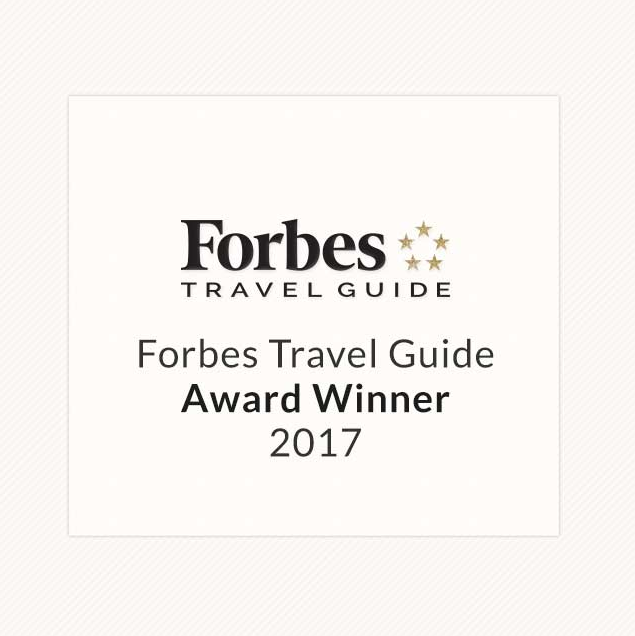 What an honour!
Pan Pacific Vancouver Hotel has received a rating as a Four-Star hotel in the 2017 Star Rating list released today by the Forbest Travel Guide. This is the latest in a long list of accolades for Vancouver's premier waterfront hotel.
"Being recognized once again by Forbes Travel Guide is indeed an honour,"say Craig Norris-Joes, General Manager of Pan Pacific Vancouver. "We always work hard to exceed the expectations of our guests and this is yet another acknowledgement that we are succeeding in our efforts."
The hotel has undergone a major renovation of all guest rooms and meeting spaces over the past two years, with the most recent being the exciting new Pacific Club floors. Pan Pacific Vancouver's new Italian inspired exclusive Pacific Club guestrooms, with unique features and unexpected elements, take luxury to a new level, offering a "hotel within a hotel" experience providing exclusive concierge service, a private lounge and, of course, breathtaking views.
The Forbes Travel Guide is the originator of the prestigious Star Rating system that is the gold standard for luxury hospitality worldwide, recognizing the finest hotels, restaurants and spas in the world for guests seeking exceptional travel experience. Only properties that meet the Forbes Travel Guide's hospitality standards – the most stringent in the industry – achieve a Five Star, Four Star or Recommended rating."
Thanks once again to Forbes and everyone for making us feel so loved! For a detailed explanation of how Forbes Travel Guide compiles its Star ratings, click here.
Connect with us on Facebook, Twitter and Instagram to stay in the loop with everything going on at the Hotel and around Vancouver!