Experience the Pan Pacific Difference: Vancouver Weddings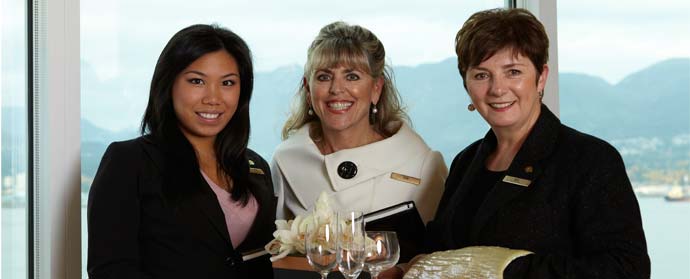 What sets a wedding apart at the Pan Pacific Vancouver? Yes, it's true – we have a gorgeous Vancouver wedding location. But it's even more than that. For us, the difference is in the details.
At the Pan Pacific Vancouver, our team of seasoned wedding planners offers knowledge and guidance that will create a Vancouver wedding every bride will cherish.
Caring, vision and culinary expertise, married with our logistical knowledge of events, equips our team to create your perfect day. Not only that, our unparalleled event space has breathtaking views of Vancouver, making us the ultimate Vancouver wedding venue.
We understand that it's your day. That's why we take the time to listen to what's important to you, and we have a genuine desire and ability to make your dream a reality.
From our first phone conversation to your last dance, we are with you all the way! Let us know how we can make it your most amazing day ever.
Catering Department
Phone: 604-895-2489
Email: [email protected]
Our Social Media Manager has created a blog posting on why you should have your wedding at the Pan Pacific Vancouver!
Connect with us on Facebook, Twitter and Instagram to stay in the loop with everything going on at the Hotel and around Vancouver!