Events and Entertainment Around Town – October Edition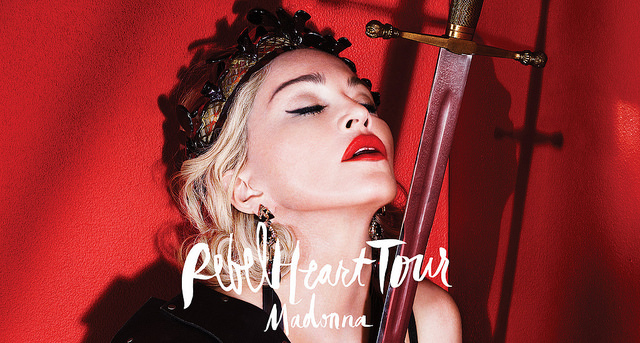 Summer may be over, but that doesn't mean that there isn't a ton of things to do in Vancouver in the fall. If anything, it feels like it's ramping up to end of the year holiday festivities. Christmas is just over 2 months away! (Gasp!)
Without further ado, here are the happenings around town for this month!
Disgraced – Stanley Industrial Alliance
Event dates: September 17-October 18 | Various times
A stinging swipe at the fallacy of the post racial nation (The Hollywood Reporter)
The Waiting Room – Granville Island Theatre, Granville Island
Event dates: Oct 1-31 | Various times
A true life musical about patience and recovery
Body Worlds: Animals Inside Out – Science World
Event dates: October 3-March 28
Animals Inside Out features over 100 preserved animal specimens ranging from the common pigeon to an expertly dissected camel. Visitors will be able to check out what's under the skin of some spectacular animals and determine what makes us the same – and different.
Salsa Baroque: Ensemble Caprice – Vancouver Playhouse
Event date: October 15 | Time: 730pm
Salsa is the Spanish word for sauce, designating at the same time a dance, as well as, a family of musical genres in Latin-American music. It is this latter meaning and its ancient roots that inspire the title Salsa Baroque.
Michael Kosta – The Comedy Mix
Event dates: October 15-17 | Various times
Conan, Chelsea Lately on the E! Channel and Showtime's Live Nude Comedy chosen to host the backstage live show for the 63rd Annual Emmy Awards.
Taste of Yaletown – Yaletown
Event dates: October 15-27 | Time: Lunch and dinner
Yaletown kitchens will offer featured menus, special tastings and innovative pairings to tempt the most adventurous foodie. With a fresh approach to fixed price menus of $25, $35 and $45 restaurants will offer combinations of food and drink or even special in-house events.
Impressionist Masterworks – Orpheum Theatre + Centennial Stage
Event dates: October 17-19 | 8pm
Great Canadian pianist Angela Cheng performs Beethoven's bold, exciting First Piano Concerto, in a program conducted by Asia's pre-eminent young conductor, Darrell Ang. This lush, Romantic concert features two of French composer Claude Debussy's impressionist masterpieces, Prelude to the Afternoon of a Faun, and the gorgeous La Mer.
Vancouver Writers Fest – Granville Island
Event dates: October 20-25 | Various times
The Festival is a celebration of story, told by authors, poets, spoken word performers, and graphic novelists. For six days in October, this celebration takes place in the cultural oasis of Granville Island, and continues throughout the year with the Incite reading series at the VPL, special events with leading writers and the Spreading the Word education programs at Lower Mainland schools and in small BC communities.
Vancouver Home and Design Show – Vancouver Convention Centre West
Event dates: October 22-25
With more than 325 exhibitors and sensational new features, there's expert insight, innovation and inspiration for living well at every turn.
Variations and Rhapsodies – Orpheum Theatre
Event dates: October 24-26 | Time: 8pm
Maestro Bramwell Tovey conducts a fascinating concert of wide-ranging repertoire. American pianist Anne-Marie McDermott performs one of the most famous works in all of repertoire for piano, Rachmaninoff's beautiful Rhapsody on a Theme of Paganini. Following the theme of piano variations, Ms. McDermott will also perform Dutch composer Poul Ruders' take on Paganini's 24th Caprice for solo violin.
Inspector Tovey Investigates Melody – Orpheum Theatre
Event date: October 25 | Time: 2pm
VSO Music Director Maestro Bramwell Tovey hits the Orpheum stage as "Inspector Tovey" in a fun and educational concert that investigates the meaning and role of melody in music-making.
Solitudes Solo – Firehall Arts Centre
Event dates: October 28-31 | Time: 8pm
Five dancers perform sublime solos choreographed by iconoclast Daniel Léveillé.
Snapshots – A Musical Scrapbook – Presentation House Theatre
Event dates: October 28-November 8
A compelling new musical with songs by Stephen Schwartz from his hit shows Wicked, Godspell, Pippen, The Baker's Wife and more.
In an English Country Garden – Orpheum Theatre
Event date: October 29 | Time: 2pm
Join Maestro Bramwell Tovey on a stroll through an English country garden, with beautiful music by Elgar, Delius, Walton and Vaughan Williams.
Folk and Fiddlin Time – Vancouver Playhouse Theatre
Event date: October 30 | Time: 10am and 11:30am
It's a Symphony Barn Dance! This playful show introduces children to the fiddle, where they will tap their toes and clap their hands to folk favourites.
Madonna: Rebel Heart Tour – Rogers Arena
Event date: October 14 | Time: 8pm
Barenaked Ladies – Queen Elizabeth Theatre
Event date: October 21
Vancouver Canucks vs St Louis Blues – Rogers Arena
Event date: October 16 | Time: 7pm
Vancouver Canucks vs Washington Capitals – Rogers Arena
Event date: October 22 | Time: 7pm
BC Lions vs Hamilton Tiger Cats – BC Place
Event date: October 23 | Time: 7pm
Vancouver Canucks vs Detroit Red Wings – Rogers Arena
Event date: October 24 | Time: 7pm
Vancouver Canucks vs Montreal Canadiens – Rogers Arena
Event date: October 27 | Time: 7pm
Thursday Yaletown Farmer's Market – 1200 Mainland Street
Event dates: July 5-October 29 (Every Thursday)
The Yaletown Farmers Market has all the bustle and appearance of a European-style marketplace. Nestled in the heart of Vancouver's historic Yaletown district, this market is lined on both sides by brick buildings, open air restaurants and cafes and beautiful, mature trees.
Cirque du Soleil Presents KOOZA – The Grand Chapiteau
Event dates: October 29-December 13
KOOZA is a return to the origins of Cirque du Soleil: it combines two circus traditions – acrobatic performance and the art of clowning.
For the Halloween calendar of events, click here.
Connect with us on Facebook, Twitter and Instagram to stay in the loop with everything going on at the Hotel and around Vancouver!