Events and Entertainment Around Town (Halloween Edition)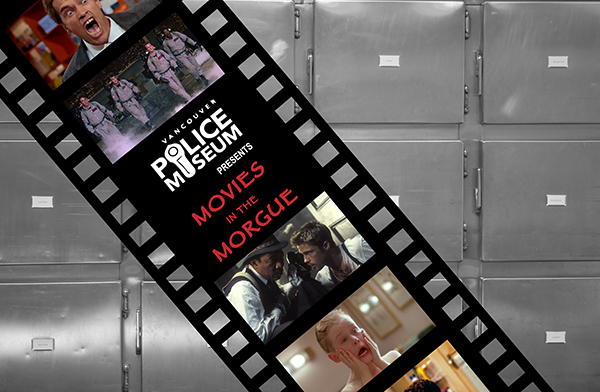 Source: Vancouver Police Museum
October in Vancouver means the Vancouver Writers Fest, the return of Cirque du Soleil and a whole whack of Halloween festivities! So whether you prefer your activities literarily, acrobatically or just downright spine-chillingly, we've put together a handy list of all the spooky (and not so spooky) upcoming events and entertainment. So get on out there, but keep those eyes open for ghosts and ghoulies!
Forbidden Vancouver Presents: Lost Souls of Gastown – Cathedral Square
Event dates: October 1-31 | 7pm, 8pm and 9pm
Venture into our city's earliest and most gruesome history this Halloween season. A time when Vancouver was the Granville Townsite, a violent frontier town of hustlers and thieves, vagabonds and bawdy girls.
Stanley Park Ghost Train – Stanley Park, Pipeline Road
Event dates: October 9-November 1
Back from the graveyards of yesteryear comes the most gripping, exciting, and spine-tingling creatures ever to haunt the Stanley Park Train! Witness Dracula, Frankenstein, the Phantom of the Opera, and more, as they come back to life from behind the silver screen to haunt you, chill you, and thrill you!
Fright Nights at Playland – Pacific National Exhibition
Event dates: October 9-November 1 | Various times
Fright Nights possesses Playland from October 9 to November 1st and features 7 haunted houses, 15 rides and The Monsters of Schlock and Radiant Heat shows. Canada's most extreme pendulum ride, The Beast, is free with admission!
Halloween at FlyOver Canada – Canada Place
Event dates: October 16-November 1
This Halloween, Broomelda is back and ready to lead all aspiring witches and wizards through the Haunted Witch Academy at FlyOver Canada. Graduating is easy…. Just survive! Meet with Broomelda to uncover the secret on how to graduate and then make your way through the spookily haunted hallways before taking off on a spellbinding flight across Canada! All surviving graduates receive their very own official Witch Academy diploma!
Vancouver Police Museum Presents Movies in the Morgue – Halloween Edition
Event dates: October 8 & 10 | 7pm
Nothing screams scary like horror Movies in the Morgue! Friday the Thirteenth will be screened on October 8. The Shining will be screened on October 10.
Haunted Vancouver Trolley Tour – Canada Place
Event dates: October 13-31 | Time: 4pm
This 2 1/2 hour trolley tour will depart evenings starting October 13-31 from Canada Place at 6:30pm, 7:30pm, 8:30pm and 9:30pm; returning to Canada Place.
Vancouver Halloween Parade – Howe Street/Smithe Street/Granville Street
Event date: October 18 | 11am
The Vancouver Halloween Parade is a family-friendly event with marching bands, music, dances, performances, horses, vehicles and floats. It's all part of the Vancouver Halloween Expo and the time when supernaturals and superheroes from films, comics, anime and games come alive! The Expo will take place from October 15-18.
Chinatown Haunted House – Dr Sun-Yat Sen Classical Chinese Garden
Event dates: October 21-October 31
The Classical Chinese Garden is transformed into a terrifying Haunted House. Featuring over 25 actors, dancers and musicians, this one-of-a-kind experience is inspired by the gruesome stories of Judge Dee: China's Sherlock Holmes.
Haunted Village at Burnaby Village Museum – 6501 Deer Lake Avenue, Burnaby
Event dates: October 28-30 | 6pm-9pm
Come and explore the Village in the Dark of Night! See you for some ghoulishly good times! The Village, the Farmhouse and the carousel will all be adorned in a spooky but friendly fashion. Look for black cats, big yellow moons, orange pumpkins AND things that go BOO!
A Halloween Spectacular – Orpheum Theatre
Event date: October 30-31 | Time: 8pm
The new season's VSO Pops series gets off to a thrilling start, with a concert guaranteed to send chills up your spine. Thrill to Mussorgsky's Night on Bald Mountain, Saint-Saens' Danse macabre, selections from Andrew Lloyd Webber's Phantom of the Opera, Grieg's classic In the Hall of the Mountain King, a suite of music from Harry Potter and much more. Come in costume for a chilling and thrilling Halloween with the VSO Pops!
Connect with us on Facebook, Twitter and Instagram to stay in the loop with everything going on at the Hotel and around Vancouver!