Toys Needed for Christmas Wish Breakfast!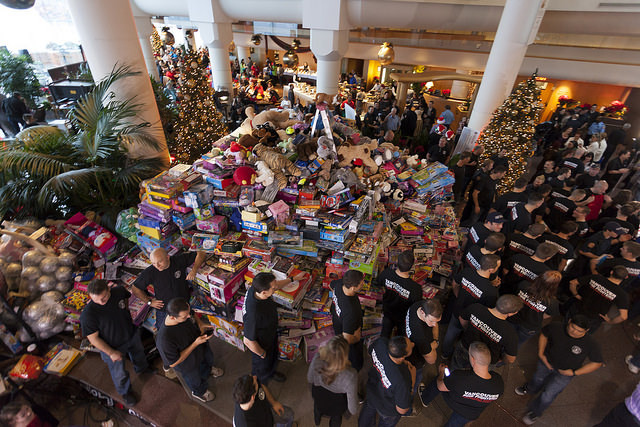 Each year we ask Vancouverites to join us at the Hotel for our annual Christmas Wish Breakfast and donate a new, unwrapped toy to the Lower Mainland Christmas Bureau, in order to make Christmas special for families in need.
The gift most commonly given are stuffed animals for little kids – however teenagers are in the most need of toys during the holiday season.
While the Lower Mainland Christmas Bureau appreciates ALL gifts given, they would like to request that donors offer toys for tweens and teens and even helped put together a wish list for Santa!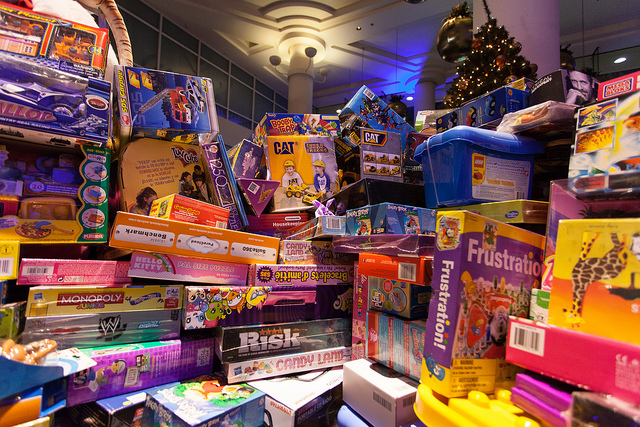 Here are the top Christmas wishes from the Lower Mainland Christmas Bureau:
Babies, Toddlers & Preschoolers
Outdoor toys (tricycle, kick scooter, balance bike)
Building blocks (megablocks, wooden blocks)
Play doh
Musical toys (xylophone, maracas, drums)
Educational toys (Shape sorting cube, abacus, Octotunes)
Games (Hungry Hungry Hippos, Angry Birds Knock on Wood Game)
Crayons, paints & easels
Leapster Explorer Camera
Toy cars and train sets
Dinosaur figures.
Elementary School Kids, Tweens & Teens
Building toys (Lego, Duplo)
Outdoor toys (skateboard, kick scooter, bike, soccer ball, basket ball, sled)
Games & Brain twisters (Pokemon Cards, Perplexus, Qwirkle, Monopoly, Scrabble, Yahtzee, Cranium Family Edition)
Puzzles
Barbie
DoodleArt
Food Pillow
Art sets (pencil crayons, pastels)
Tea & coffee travel mug
Watch, headphones
Books
Popcorn popper
Air hockey
Tickets to concerts & sports events
Gift card (coffee, mall, store)
In addition to toy donations, online cash donations will also be accepted through the LMCB website.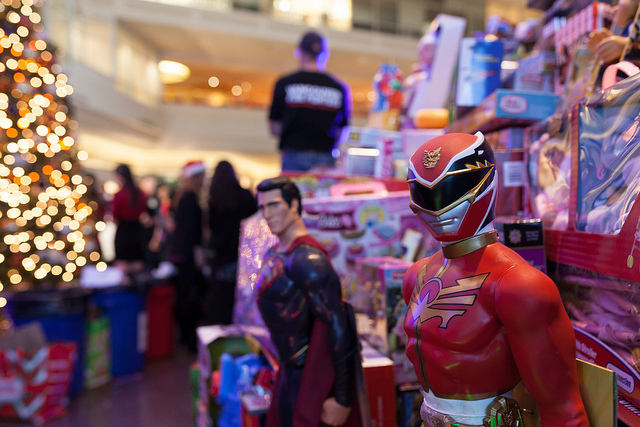 Come on down Thursday, November 26, between 6am-9am, and contribute to our massive toy pile! Join thousands of Vancouverites in the spirit of Christmas!
For more details leading up to the event, be sure to follow along on Facebook , Twitter and Instagram. #PanXmasWish