Top 7: Summer Family Fun in Vancouver!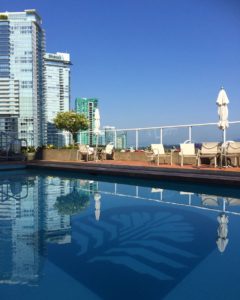 Vacation or staycation, romantic getaway or cruise stopover, business trip or family fun, vibrant Vancouver has something for everyone – and the Pan Pacific is at the heart of it all.
Our newest series highlights the diverse array of experiences awaiting you. No matter what you are looking for, you will find it… and more!
Today, we are featuring a few of the top things to do for families visiting Vancouver. 
SUMMER SPECIALS
Created in 1910, the annual Fair at the PNE continues to be a summer family tradition. Rides ranging from tame to terrifying, daily SuperDogs shows, farm animals, a Haunted Mansion, classic fair games, and so, SO much food – there's more than enough to keep the whole family entertained from August 19 – September 4.
Pan Pacific Tip: Not able to make the PNE this year? Playland continues from September 9 —17 this year with all your favourite rides, fair games, mini golf, and yes, more food.
Please note that height requirements vary by ride.
Hours: 11:00 am – late daily; closed Monday August 21 and 28
* * *
Theatre under the Stars: Mary Poppins
Sing along to this childhood classic and create holiday memories under the stars in Stanley Park. A Vancouver institution, Theatre under the Stars is a quintessential family summer activity for locals and tourists alike. Popcorn and hot chocolate will keep you cosy as the sun goes down, but don't forget a warm blanket!
Pan Pacific Tip: The perfect ending to an afternoon exploring Stanley Park with the kids, whether on foot or by bike, or checking out the Vancouver Aquarium. Pack a picnic or enjoy classic burgers, hotdogs and other grilled goodies at the Theatre's Garden Café, open from 7:00 pm.
Show times: 8:00 pm on August 16, 18, 20, 22, 24 and 26
* * *
We're sure that you have heard of the Capilano Suspension Bridge, but how about the lesser-known Lynn Canyon? Families with adventurous teens can explore various walking and hiking trails, including the highlight, a (free!) suspension bridge hanging 50 metres over the canyon.
Pan Pacific Tip: In addition to stunning waterfalls and a swaying suspension bridge, Lynn Canyon offers a few spots for a refreshing (aka freezing!) swim. The Canyon can be easily accessed from the hotel either by car or by public transit.
* * *
A hideaway at the heart of it all, the saltwater pool at the Pan Pacific makes quite the splash for parents and kids alike. Take in sweeping views, savour summer treats, and enjoy a leisurely sunny afternoon while the kids jump in to summer fun.
Pan Pacific Tip: Our saltwater pool is heated to the perfect temperature making it a great option year-round!
Family Hours: 6:00 am – 10:00 pm daily
* * *
THE CLASSICS
Looking to bring your family vacation to new heights? You won't have to stray far – our neighbours just next door can take you soaring over scenery from coast to coast. A great activity when you need a few minutes break from the sun, yet don't want to miss a moment.
Pan Pacific Tip: Purchase Fastlane tickets in advance and show up within the 30-minute window you have selected – no lines make for happy kids (and parents!)
Please note that riders must be at least 40 inches (102 cm) tall.
Summer Hours: 9:30 am – 10:00 pm daily
* * *
From special exhibits to daily live science demonstrations to the largest OMNIMAX dome screen in the world, Science World immerses kids in the science and technology that shapes our world. Parents will be sure to learn something new too! Until September 4th, the current feature interactive exhibition "Made in Canada: Inspiring Creativity and Innovation" celebrates both the famous and not-so-famous creations to come out of Canada.
Pan Pacific Tip: On Friday and Saturday nights in August, you can control the lights adorning Science World from a mini dome located outside the Olympic Village Tap and Barrel restaurant location. Kids will love this bonus interactive real-time art installation!
Summer Hours: 10:00 am – 6:00 pm daily; Thursdays 10:00 am – 8:00 pm
* * *
There's a reason this classic appears on every best of Vancouver list. Bustling with entertainment, fresh food, and local shops, Granville Island is also home to a Kids Market – great if you are travelling with younger children!
Pan Pacific Tip: The adorable (and stroller-friendly!) Aquabus will ferry you around False Creek.
Hours Vary
* * *
What are your favourite things to see or do as a family in Vancouver? Share your best memories in the comments below.
Connect with us on Facebook, Twitter and Instagram to stay in the loop with everything going on at the Hotel and around Vancouver, and follow our Instagram Stories for a behind the scenes look at #panpacificvancouver life!