Top 10 Must-Do Spring Activities in Downtown Vancouver
From summer festivals to winter skiing, Vancouver is a year-round escape for adventure lovers, but there's something about the fresh bloom of spring here that makes you want to get out and explore. As in venture out and let the day unfold while you experience a top attraction or get lost in the unexpected energy of a neighbourhood.
The best part is when you're staying at Pan Pacific Vancouver, you're walking distance from shopping, dining, and all-things downtown, including this Top 10 list of must-do spring activities:
(in no particular order)
1.
Vancouver Seawall
For the perfect combination of exploring and exercising, pack your sneakers and head out on Vancouver's spectacular Seawall. Famous for being the world's longest uninterrupted waterfront path, the 22 km (13.6 mile) Vancouver Seawall extends from the Vancouver Convention Centre, around Stanley Park and False Creek, past Granville Island to Kitsilano Beach Park. The 9 km (5.6 mile) loop around Stanley Park takes 2 to 3 hours to walk, and about 1 hour to cycle. Or make a day of it and keep going to enjoy more scenic stops along the way. [more]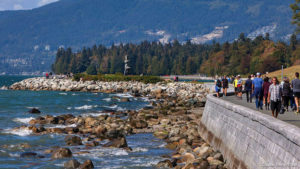 2. FlyOver Canada
Imagine experiencing Canada's natural beauty from the air, without leaving your seat. After a 30-minute audio-visual pre-show, fasten your seatbelt for FlyOver Canada's simulated 6,000 km (3,728 mile) journey from coast to coast in 8-minutes. Prepare to see, hear, smell and feel the sweeping transitions from wide-open spaces to urban centres, complete with wind, scent and mist effects. This big-screen spectacle is located next to our hotel in Canada Place, at the end of the white sails on the promenade walkway. So not only is it convenient, with our FlyOver Canada Experience package, you get two tickets, 10% savings, and more.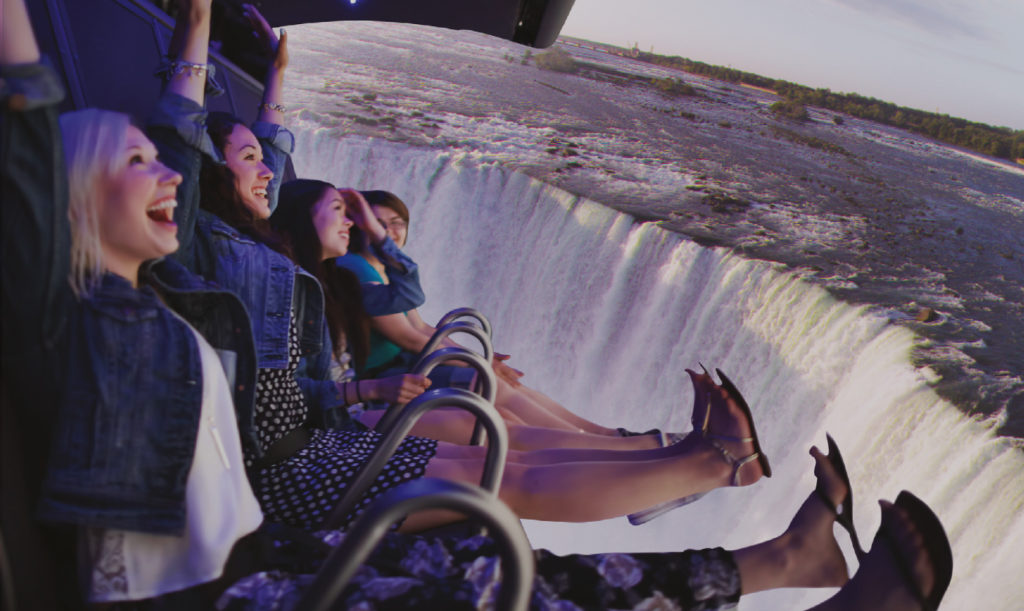 3. Stanley Park
Celebrating over 130 years as Vancouver's first official green space, the 400 hectare (988 acre) Stanley Park is an oasis of calm surrounded by urban landscape. Home to the Vancouver Aquarium and First Nations Totem Poles, it also offers an extensive trail network and a variety of forest activities including, Stanley Park Pitch & Putt and the Miniature Train. Walk or bike the 9 km (5.6 mile) loop around the Seawall with spectacular views from sandy beach shores, or enjoy a relaxed pace on a Horse-Drawn Carriage with a professional guide at the reigns, narrating as you pass by the many highlights. [more]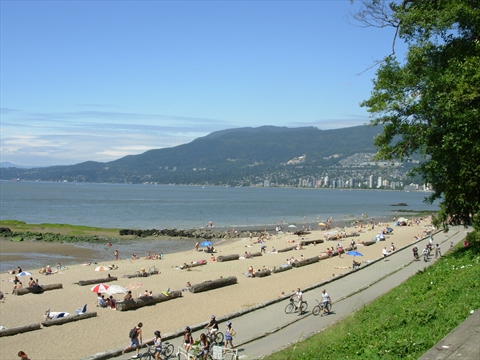 4. Vancouver Aquarium
While exploring Stanley Park, get immersed in the Vancouver Aquarium's aqua adventures at sea level or in the underwater viewing area. With over 50,000 animals and 30 unique exhibits, be ready for splashy, interactive encounters with beluga whales, sea otters, walruses, and a line-up of surprising critters. Roll up your sleeves and reach into Touch Pools, catch a 4-D Experience show, or connect with penguins from South Africa. We promise, you'll never look at an ocean the same way again. [more]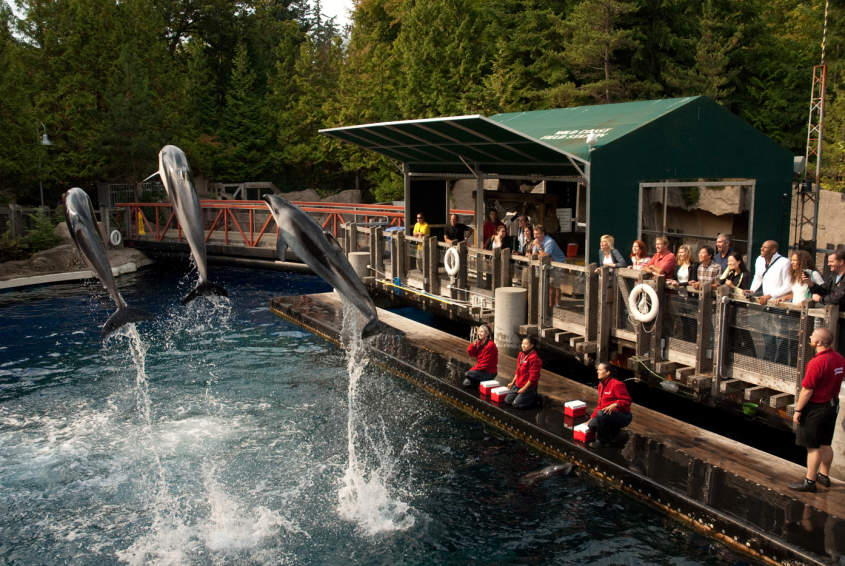 5. Vancouver Lookout
Whisk skyward in a glass elevator to a panoramic observation deck 169 metres (553 feet) atop Harbour Centre for a 360-degree guided tour of Vancouver's landmarks, attractions, history, and fun facts. Tickets are valid all day, so we suggest making the Vancouver Lookout an early stop to get your bearings, then come back for a full-spectrum sunset. [more]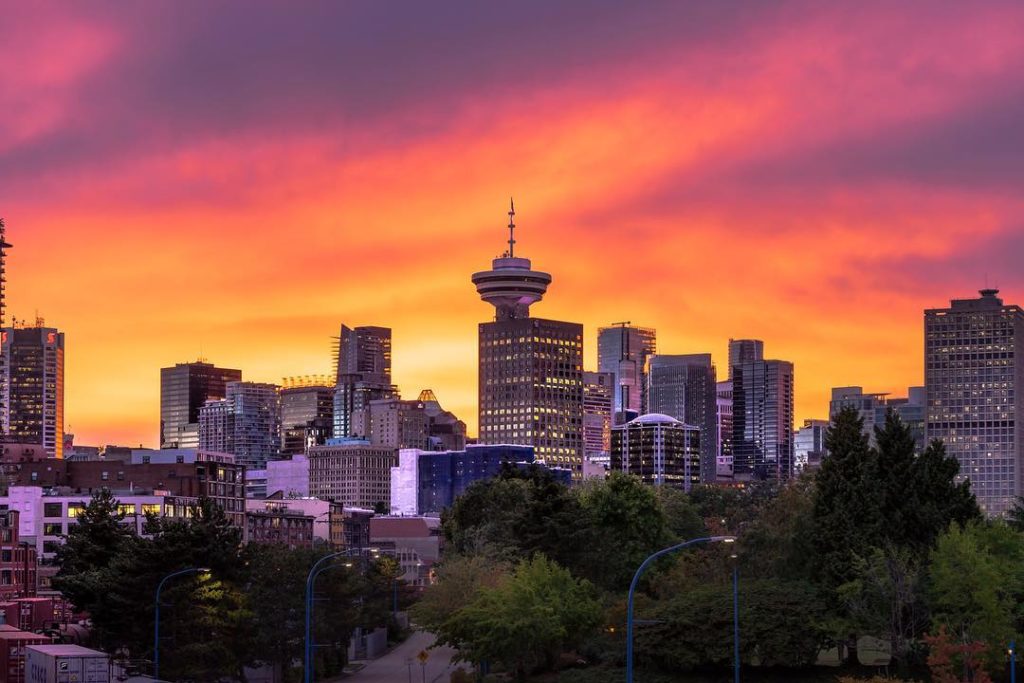 6
. Dr. Sun Yat-Sen Classical Chinese Garden
For a Zen-like experience in vibrant Chinatown, enjoy a 45-minute guided journey through Dr. Sun Yat-Sen Classical Chinese Garden. This authentic 15th century Garden of Ease—featuring design based on the harmony of rock, water, plants, and architecture—earned World Top City Garden kudos from National Geographic. Relax and reflect through winding paths and corridors while learning about the history and significance behind each element, complete with a spirit-lifting tea tasting. [more]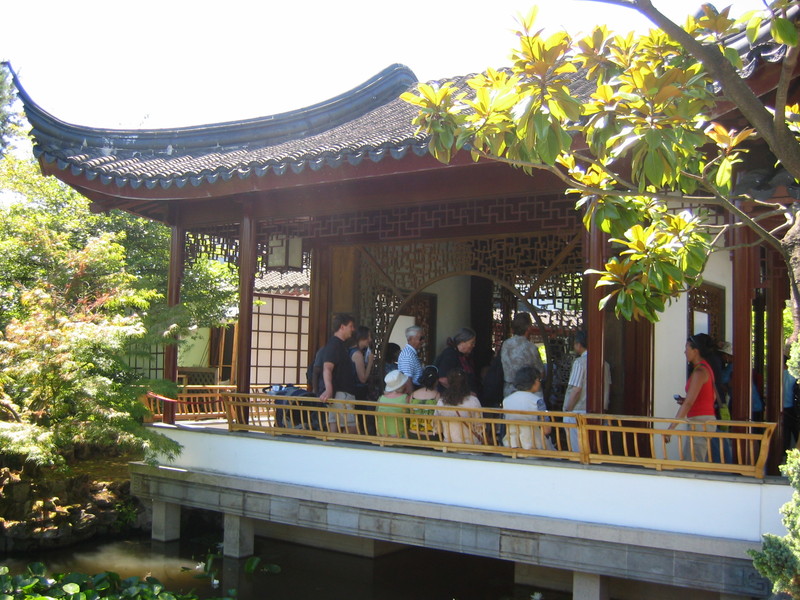 7. Gastown
Earning top honours as Vancouver's oldest, edgiest, most resilient neighbourhood, the stories of Gastown and its namesake "Gassy Jack" are legendary. Its historic charm shines through with every step along the cobblestone streets, including "Blood Alley" and the famous Gastown Steam Clock—always a crowd-pleaser. Shop the boutiques, graze at the pubs and eateries, or discover the many galleries including distinctly west coast, First Nations art. [more]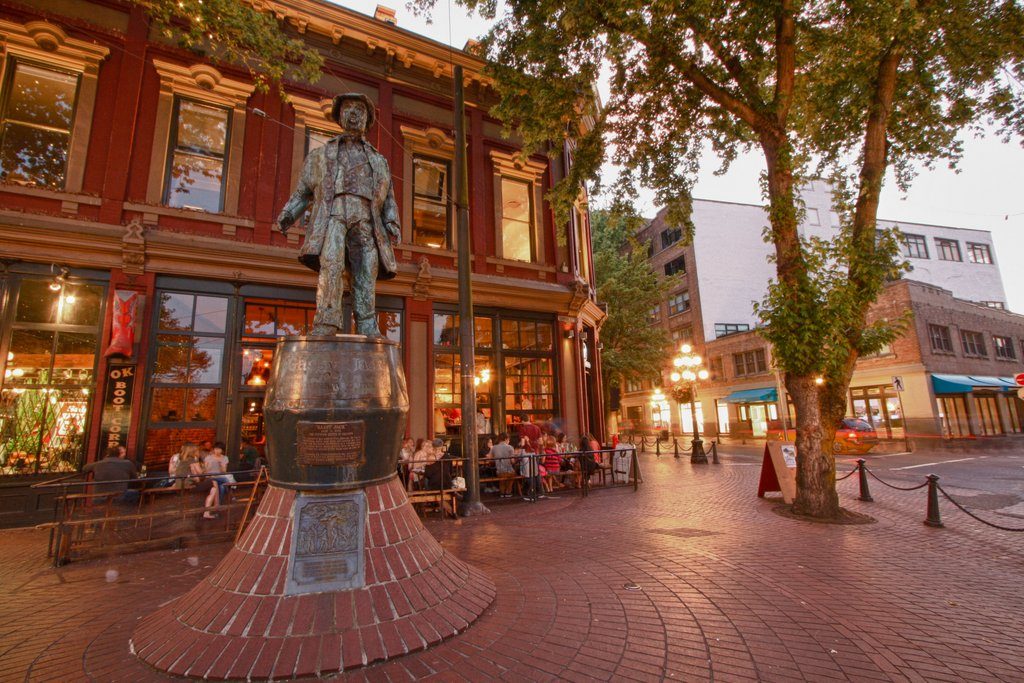 8. Granville Island Market
For a quintessential Vancouver experience, hop on a ferry from English Bay or Yaletown and float over to Granville Island, a vibrant, seaside market nestled under the Granville Street Bridge. Meet some friendly merchants, try some new local tastes, get inspired by an artist, or just pull up a park bench. From the bustling fresh food vendors and authentic eateries, to unique shops, and a west coast art scene, there's something eye-opening around every corner. [more]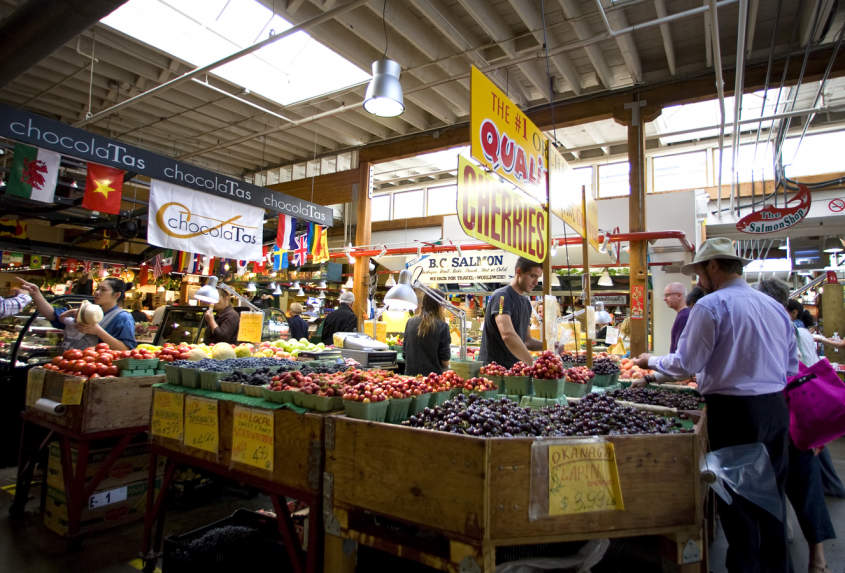 9. Chinatown
Renowned for its generations of rich heritage, and still popular today for its vibrant nightlife, market and historic landmarks, Chinatown is a Vancouver treasure. From heritage buildings telling the stories of Chinese pioneers, to trendy bars, Hong Kong style cafés, Carrall Street shops, and the famous Dr. Sun Yat-Sen Chinese Garden, Chinatown is an enlightening neighbourhood to explore. [more]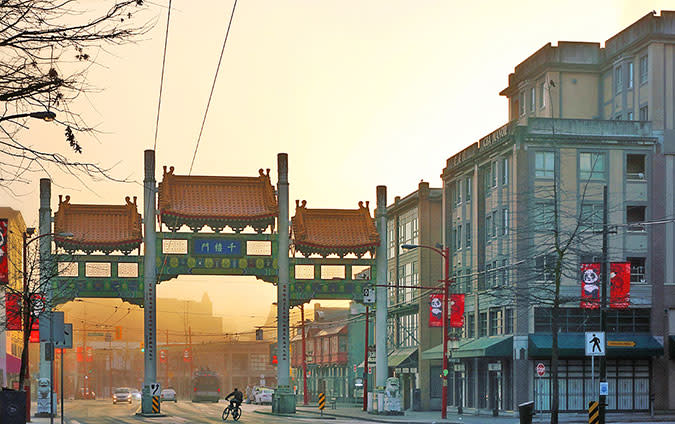 10. Vancouver Art Gallery
Art enthusiast? Join a tour of the latest exhibition, or enjoy a peaceful, cultural perspective at your own pace. Home to over 10,000 artworks—including the largest Emily Carr collection in the world—the Vancouver Art Gallery is an inspiring art escape in the heart of the city. Get lost in the interpretation of it all as you move through corridors, rooms and expansive open areas within the walls of this spectacular showcase of contemporary and historic significance. [more]