The Ultimate Flying Ride with FlyOver Canada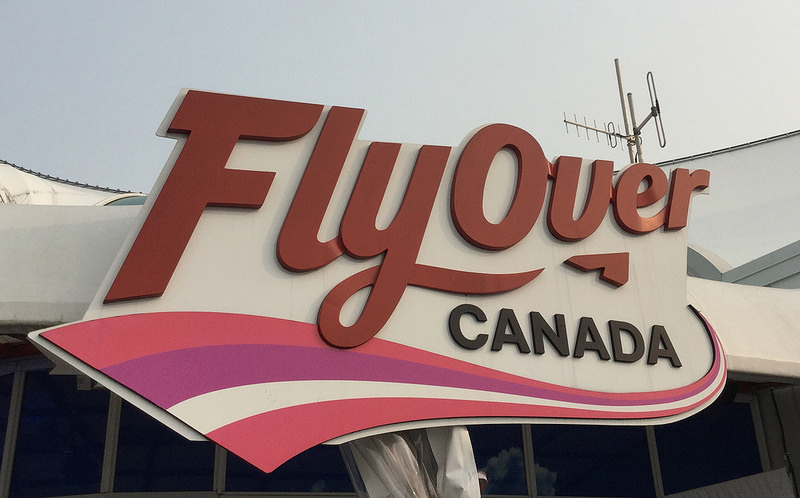 Last month, the good folks over at FlyOver Canada invited some of the Pan Pacific staff to   their open house to check out the "ultimate flying ride."
If you haven't been yet, we do recommend this virtual flight of Canada.
The experience begins in the pre-show area, where an audio-visual show of  Canada  gets you introduced to our great country and excited for the virtual ride.
Then, you hit the flight deck, strap into your seat before taking off into the huge dome screen. (with feet dangling!) The latest in projection and ride technology will make you feel like you're indeed soaring over the snow-capped Rocky Mountains and swooping over city vistas, and stunning landscapes, including scenic wheatfields and Niagara Falls. Experience a touch of the beauty that is Canada, as you explore east to west with this family-friendly flight simulation ride.
Bonus! The ride also comes with wind, scents and mist for a 4D experience.
FlyOver Canada is open year round, seven days a week, with extended summer hours of  10am to 10pm. For more info, click here.
Connect with us on Facebook, Twitter and Instagram to stay in the loop with everything going on at the Hotel and around Vancouver!