Staff Spotlight: Carolyn Mason, Duty Manager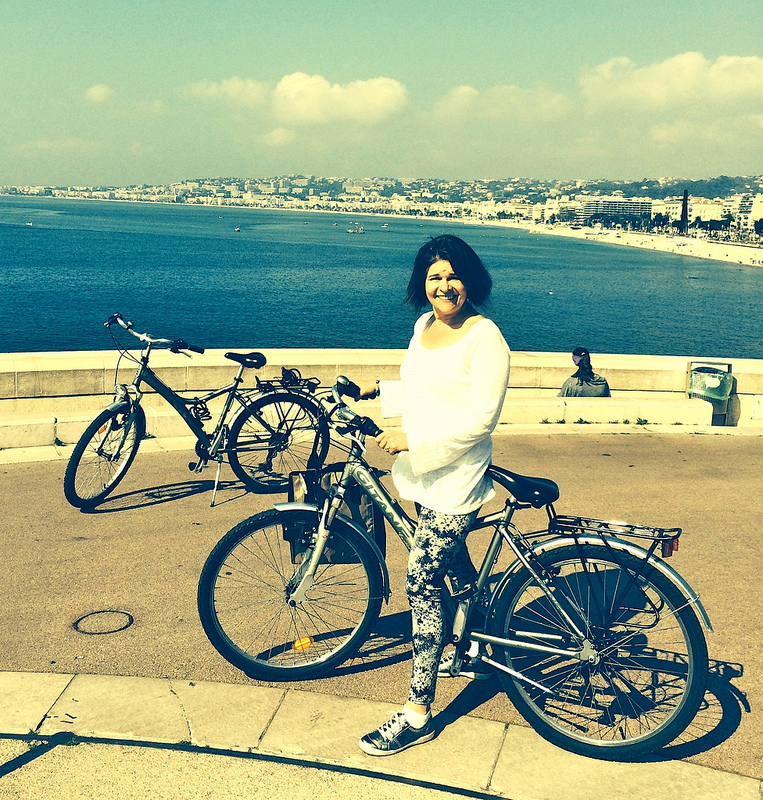 Welcome to our new blog series: Staff Spotlight. This is where you'll meet the people who make it happen!
With over 400 associates working at Pan Pacific Vancouver, there are a lot of personalities and a lot of stories to tell! So let's get started with our first staff profile, one of the first people you'll meet upon arrival – Carolyn Mason, Duty Manager!
Tell us about yourself.
Born and raised here in Vancouver and reside on the North Shore. Have travelled extensively through Europe and lived in Australia for one year. I have been married for 28 years and have two daughters who are currently both in university. My husband and I own and operate a very successful restaurant in West Vancouver called Carmelo's. I'm also an avide swimmer and swim five days a week.
How long have you been with Pan Pacific Vancouver?
I began my career with the Pan pre-opening in November 1985 as a Front Office Supervisor, but left for a year in 1987 to live and work in Australia. I returned in 1988 in corporate sales and returned to the front office a year later as Front Office Manager.
What's a typical day at work like?
The wonderful thing is there isn't a "typical day" and this is why I have been working here so long! Of course, there are specific daily duties, but everyday you're meeting guests from all over the world, being an ambassador for the hotel and the city.
In the front office, you are constantly working with all the different departments – with one common goal – exceeding expectations and extending personalized service. You are also constantly "on stage and setting the pace. A positive attitude goes a long way!
What's your favourite part about your job?
The people I work with. I can honestly say the associates in the hotel are the most dedicated, caring, and hardworking group of individuals. I also thoroughly enjoy the interaction with our guests and do my very best to extend personalized service to them.
What are the most challenging aspects about your job?
Keeping up with ever-changing technology. Keeping the team motivated and challenged.
Any special moment you want to share with us?
Oh – there have been so many! I was involved with the meet and greet of Prince Charles and Lady Diana and was manning the elevator. I was given clear instructions to not speak unless spoke to. Prince Charles asked me how my day was and Lady Diana, upon exiting the elevator looked at my name tag and thanked me personally! The next day I was again manning the elevator for them and Lady Diana greeted me by name, without looking at my name tag. She had such a presence and warmth – there was nothing pompous about her. There were here during Expo in 1986.
What is the strangest thing you've encountered?
There was a guest who truly believed her room was haunted by her ex-husband! She asked that I come to her room and ask him to please leave.
What is the most frequent request that you receive from guests?
That's easy – "A room with a view please."
Favourite celebrity who stayed at the Pan Pacific Vancouver? And have you ever been starstruck?
I have to say three celebrities.
Sean Connery – he was such a gentleman! He stayed with us for two months while filming in Vancouver. During his stay he had some changes to his reservation. Instead of having his assistant take care of these changes, he made his own way down to our reservation department and made the changes in person with our reservation manager. After that, he would sometimes just walk into the reservation department just to say hello!
Robin Williams also stayed with us for a few months and would exit and enter the hotel via our staff elevator. Once, instead of going directly up to his room, he took a turn and went into our staff cafeteria and started an improv comedy act. He was absolutely hilarious!
Last but not least, Jack Nicholson. Oh my! He is exactly how you would imagine him to be. He called to advise us that he couldn't figure out how to use the stereo in his suite. When I went up to assist, he answered the door wearing his famed dark glasses, smoking a cigar and acted just like one would imagine. I was completely star-struck!
Last question! What do you like to do for fun when you're not working?
My husband and I are avid travellers and I'm fortunate to have been to many countries – my favourite being Italy. My favourite region is Northern Italy. I prefer the smaller towns over the larger cities – my favourite place being Verona.  I have travelled Italy extensively (over 30 times!) and am passionate about the country, the people and of course, the food!