St Paddy's Day at Dubh Linn Gate Whistler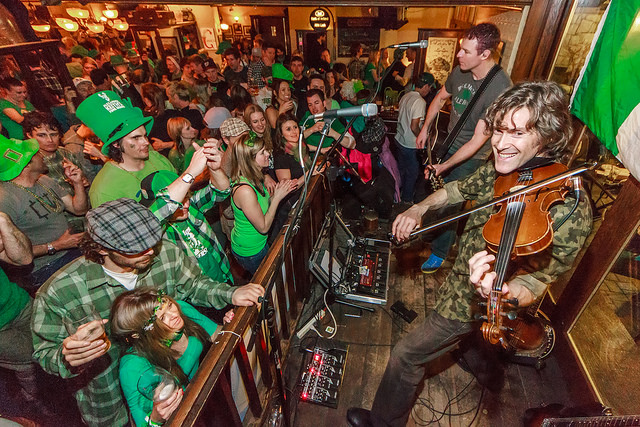 Looking for some St. Patrick's Day fun + frivolities?
Join the fine folks at Pan Pacific Whistler Mountainside's Dubh Linn Gate on their busiest day of the year. The festivities kicks off at 7am and continues to ramp up throughout the day. By 11am, the pub is typically full of capacity (including the patio), and they have a line-up virtually all day until the last call bell is rung at 1am!
There will be a full set of live music starting in the afternoon, with The Splinters taking the stage from 1pm-5pm. Ruckus Deluxe will be entertaining the folks from 8am-midnight.
To get ready for the excitement, Dubh Linn Gate will have a "St. Practice Day" on March 10. The pub will be running their "Black Tuesdays" specials with pints of Guinness, Murphy's and Guinness Blends featured at $6.75. They are also running half priced Irish Whiskeys throughout the day.
And no celebration is complete with a contest! Dubh Linn Gate will be running a ballot contest for a $150 gift certificate for the pub and all access for two guests on St. Patrick's Day, so get YOUR practice on, enter for the prize and do it all over again on March 17!
Fun fact: The Dubh Linn Gate poured 1,306 pints of Guiness last year! That's 21 kegs!
Connect with us on Facebook, Twitter and Instagram to stay in the loop with everything going on at the Hotel and around Vancouver!