Congratulations to our Community Partner, Harbour Air!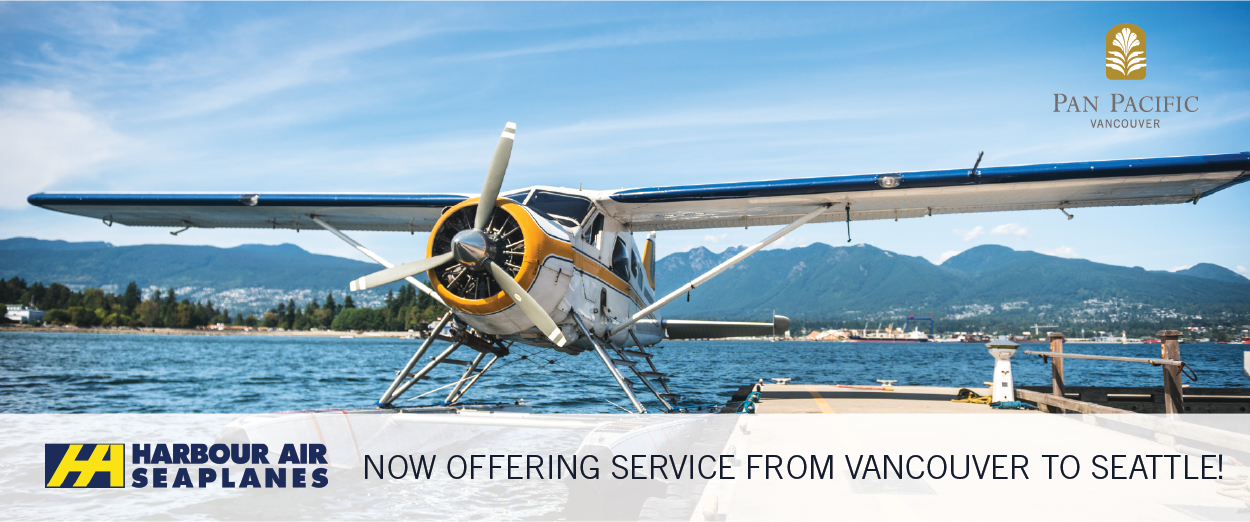 Harbour Air made an exciting announcement recently. Starting April 26, the company will be offering a new seaplane service from downtown Vancouver to downtown Seattle. 
The route is a game-changer for frequent travelers, and offers a quick, easy and convenient alternative to a long drive or traditional airport waits. The new one-hour route is Harbour Air's first international service, and they are partnering up with Seattle's Kenmore Air to accomplish it.  
There will be two daily round-trip flights between Vancouver's Coal Harbour and Seattle's Lake Union, with an additional service to Kenmore Air's Seaplane Base on Lake Washington. Click here to view a full schedule. The connection will help bolster collaboration and tourism for both cities.  
"This daily service will connect the Cascadia Corridor and be an important service for business and tourism," explains Randy Wright, President of Harbour Air Seaplanes.  
The route also marks an important milestone for Harbour Air, crossing the border from national to international service. Since its inception in 1982, the company has grown tremendously, and a fleet that once comprised two small seaplanes now includes over 50 aircrafts, servicing almost half a million passengers a year.  
At the Pan Pacific Hotel, we would like to offer our heartfelt congratulations to our community partner Harbour Air, Randy Wright, and the many individuals who have made this new service possible. Their timing couldn't be better for the launch of the Vancouver to Seattle route, as the sun shines once more over the west coast.  
If you happen to be in town taking advantage of Harbour Air's Seattle to Vancouver seaplane service, come stay with us here at the Pan Pacific Hotel! We are currently offering special discounted rates to British Columbia, Alberta, Washington, and Oregon residents. Click here to view full offer details.