Concierge Recommends: Family Day Weekend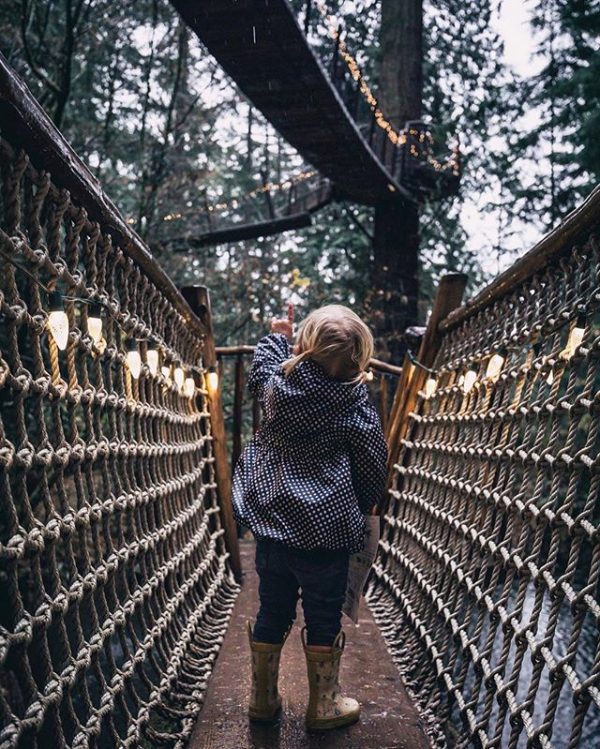 Photo credit: Capilano Suspension Bridge
What is there to do this Family Day weekend?
The answer is: LOTS! We ask Karlo, a member of our award-winning Concierge Team, for his recommendations on fun activities:
1. Science is fun when you combine learning and interactive activities at Telus World of Science. Visit as well their Omnimax Theatre.
2. Weather forecast is calling for sun and clouds on Family Day, so it would be a great day for renting bicycles near Stanley Park.
3. Have a good laugh and thrills with the family as you altogether cross Capilano Suspension Bridge.
4. Take a virtual flight of Canada's and China's majestic sceneries with Flyover Canada.
5. Treat the family to great food, music and shopping at Granville Island.
6. Another "learn and play" option is BC Sports Hall of Fame. Get to know the athletes who have placed British Columbia on the map and get to experience some of their sports in the venue's play areas.
7. It is never too cold to enjoy an ice cream cone, especially if it is award winning. Treat the entire family to Bella Gelateria before taking a stroll through the nearby waterfront.
8. Take the family to the top of the city at Top of Vancouver Lookout Tower, then head down to Gastown for a bite to eat and photo-op at the Steamclock
9. Enjoy the "cruise" with a purchase of False Creek Ferries day pass.
10. Lego Batman Movie just came out this Friday! See it in 3D or regular screening and have a good laugh with the whole family!
Make sure to hit up our concierge team when staying at the Pan. They're always up to date with the latest events, trends and places to be in Vancouver and always find a way to make guests feel at home in a new city!
Connect with us on Facebook, Twitter and Instagram to stay in the loop with everything going on at the Hotel and around Vancouver!