Channel Your Inner Beethoven with Keys to the Street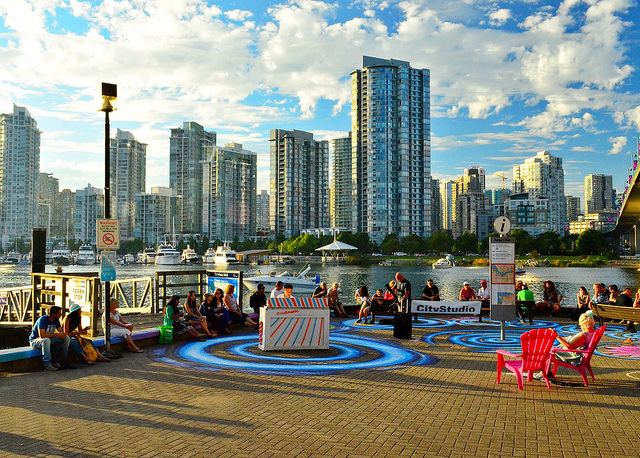 Photo credit: Steve Chou Photography
Vancouver's public spaces are once again alive with the tinkering of the ivories!
A public piano project that started as a student initiative in 2013, Keys to the Streets, have placed 10 pianos around Vancouver to encourage improvisational gatherings, spontaneous connections and free enjoyment of music in an urban setting.
The program was inspired by similar pop-up piano initiatives, which have cropped up in New York, Toronto and Montreal and is entirely run by volunteers. The pianos were all donated and decorated by a team of local artists.
You can find the pianos here: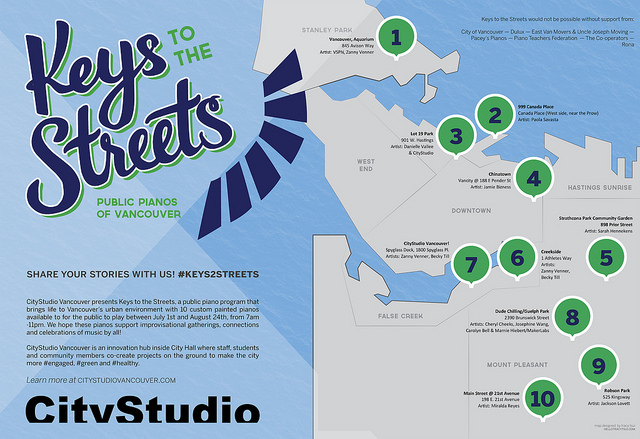 Canada Place at 999 Canada Place
Spyglass Dock at 1800 Spyglass Place (under the Cambie Street bridge)
Strathcona at 898 Prior Street
Chinatown at 188 E. Pender Street
Robson Park at 525 Kingsway
Vancouver Public Library at 401 W. Georgia Street
Creekside Community Centre at 1 Athletes Way
Nelson Square at 808 Nelson Street
Lot 19 at 901 W. Hastings Street
Stanley Park at Vancouver Aquarium 845 Avison Way
The pianos will be available until August 24.
So whether in tux and tails or jeans and a t-shirt, grab a seat at the pianos and channel your inner Beethoven. For more info on the initiative, click here.
Connect with us on Facebook, Twitter and Instagram to stay in the loop with everything going on at the Hotel and around Vancouver!