Cafe Pacifica's New Fall Menu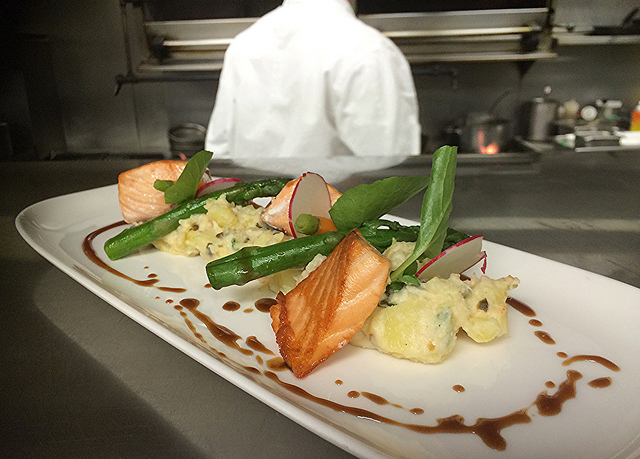 It's time of year again when Cafe Pacifica's most talented chefs come up with a new and mouth-watering seasonal menu. A couple of weeks ago, the staff gathered together and sampled all the latest dishes. And what was the consensus? An enthusiastic and resounding "More, please!"
Here are some of the newest creations: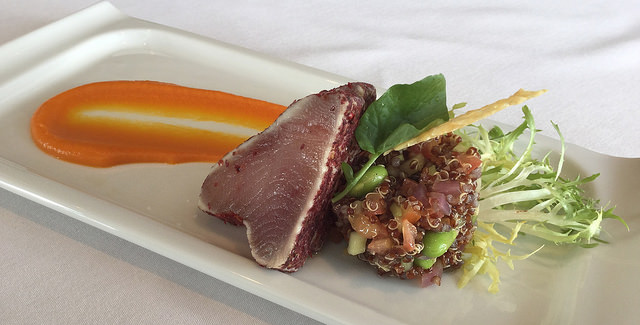 Pink Peppercorn Albacore Tuna with quinoa, edamame beans, pickled onions, yuzu dressing, and jalapeno and carrot puree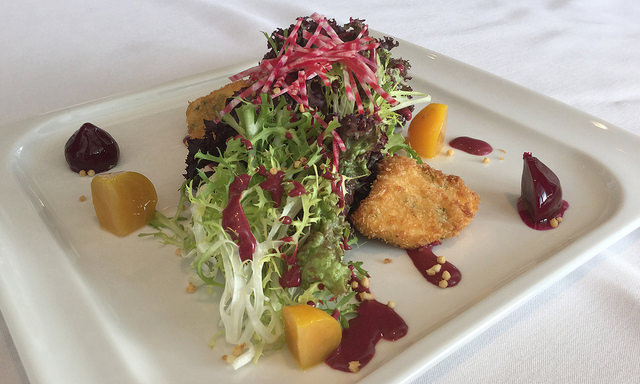 Farmers Market Lollo Rosso Salad with goat cheese fritters, baby farmed beets, pecan and honey huckleberry dressing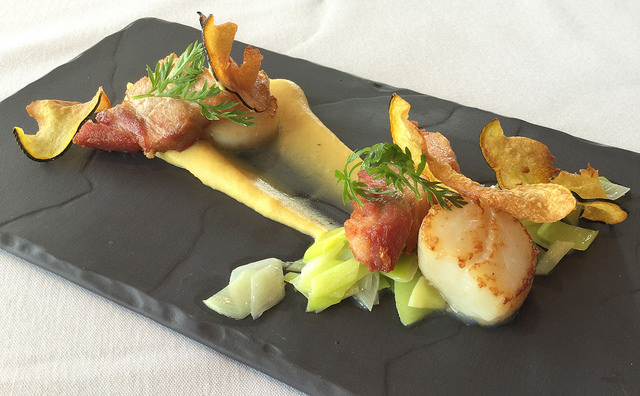 Caramalized Scallop and Pork Belly with butternut squash puree, baby leeks and squash chips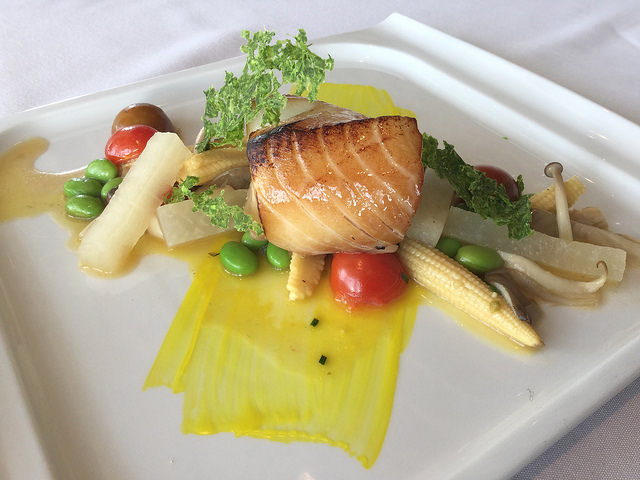 Haida Gwaii Sable Fish with maple soy marinade, mushrooms, baby corn, cherry tomato, daikon, edamame cracker and yuzu gel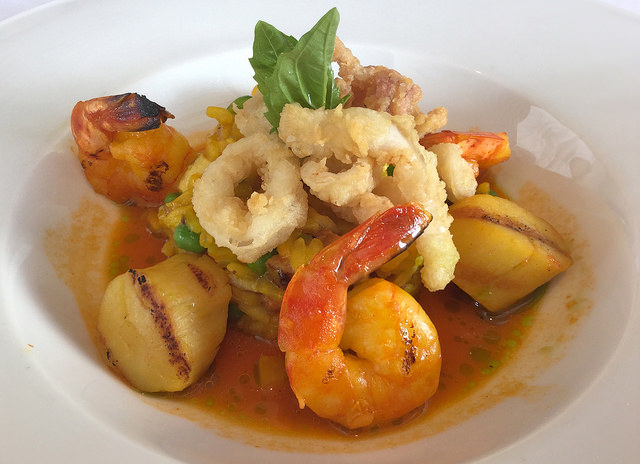 Grilled Scallop and Prawn Paella with saffron risotto, peas, peppers, garlic, white wine, chorizo, Cajun chicken and crispy calamari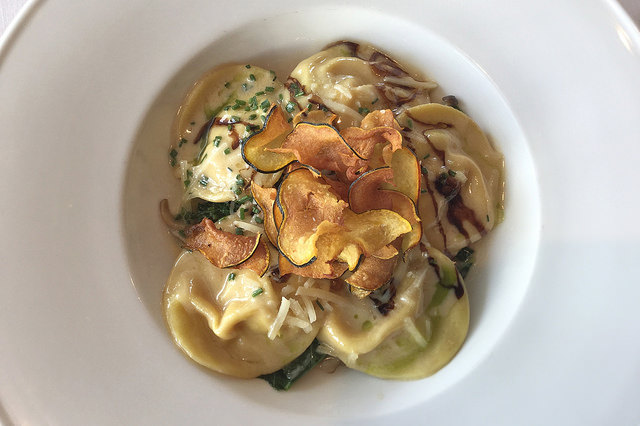 Roasted Pumpkin and Goat Cheese Ravioli with kale, oyster mushroom, garlic, parmesan, ricotta, boursin and, acorn squash chips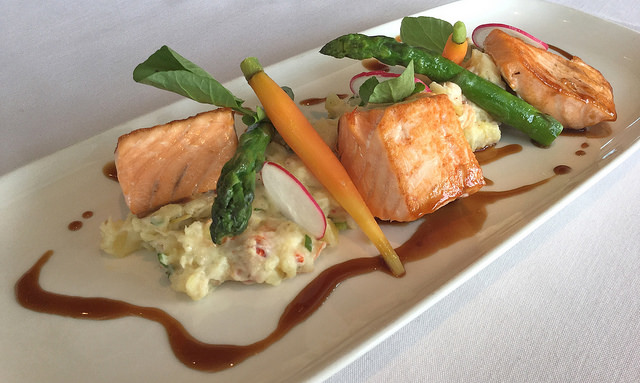 Seared BC Salmon with Pemberton potatoes, lobster hash, truffle infused jus and baby carrots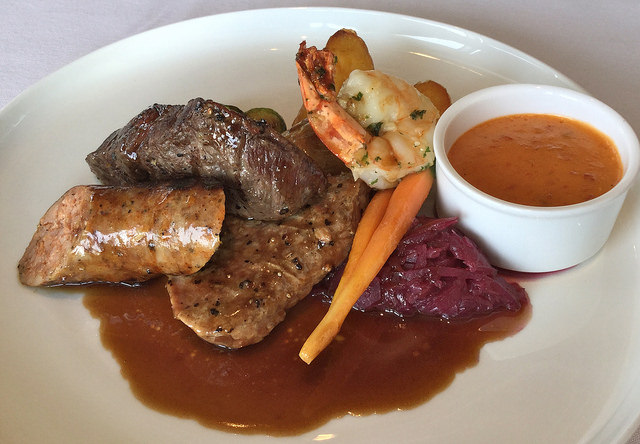 Traditional Mixed Grill with flat iron steak, garlic tiger prawn, pork tenderloin, chorizo sausage, tomato chutney hollandaise, red cabbage and, brussels sprouts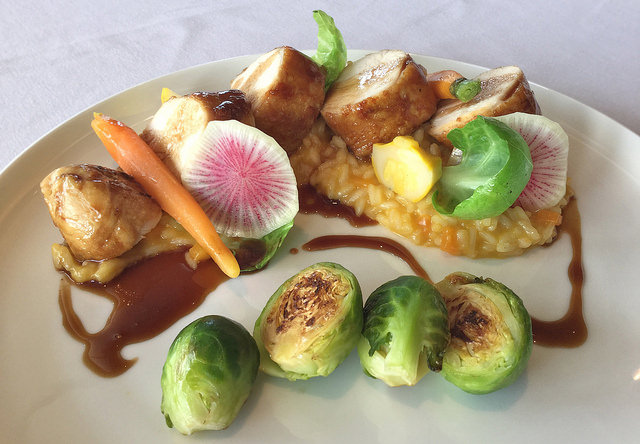 Maple and Truffle Glazed Free Ranged Chicken Breast with butternut squash, parmesan cheese, risotto butter, carrots and, brussels sprouts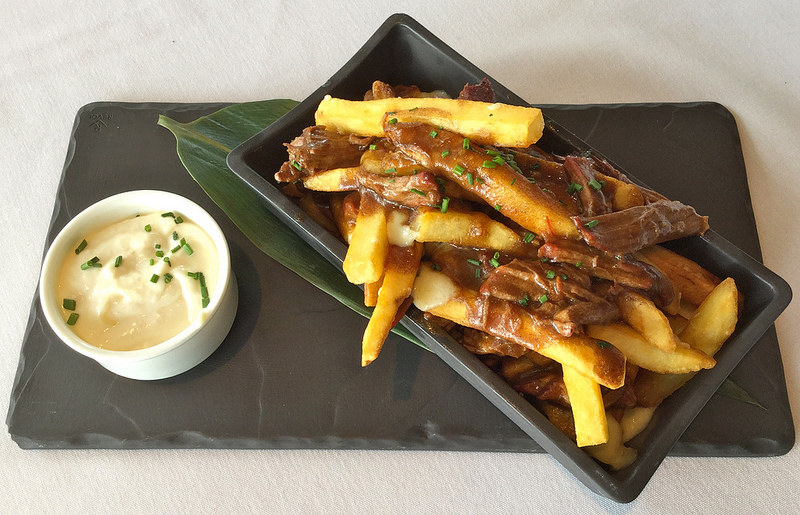 Beef Short Rib Poutine with fries, cheese curds, and beef gravy
Not only was every dish delicious, but the presentation was absolutely superb. For more photos, check out our Flickr album.
Make your reservations today and try out the latest dishes. We would love to hear which one is your favourite!
Connect with us on Facebook, Twitter and Instagram to stay in the loop with everything going on at the Hotel and around Vancouver!