Weddings at the Pan: Notes from the Brides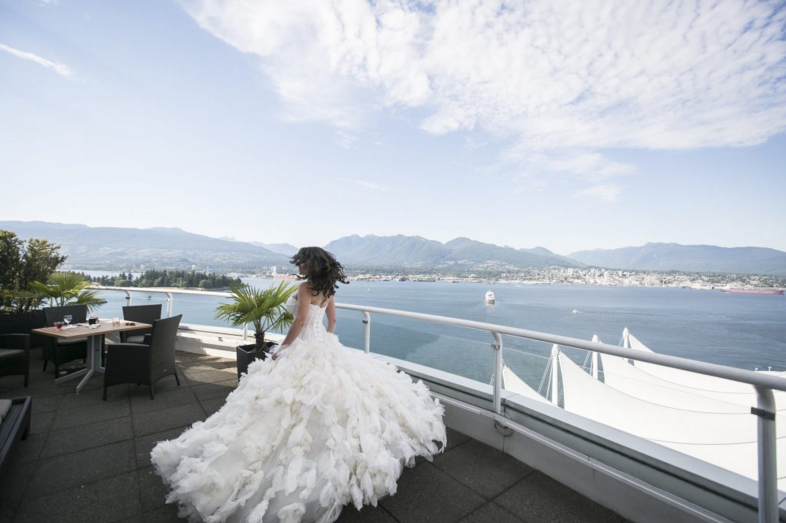 At the Pan, nothing makes us happier than being able to share in the occasion when two people in love take the next step and commit to living their lives together. It's an incredible honour to celebrate with them, their family and friends and share in all the laughter, joyful tears and love.
And we are especially touched when our bridal couples share with us their feelings on booking their weddings at the Pan.
Thanks so much for your help to make our wedding less stressful and the most wonderful venue ever. – Susan + John
We are enjoying our wedding bliss and in reflection, we can not get over the wonderful work you did for our wedding. To be honest, we had very high expectations and the Pan Pacific staff impressed us at every turn. Thank you for being there on the day and the day before. Your presence was comforting to us both. – Makiko + Dean
We wanted to send a thank you note and tell you how much we appreciate everything you did for our wedding. From the very beginning, you have been an absolute pleasure to work with. The wedding day was better than we could have ever imaged it to be. Everything came together so perfectly and we couldn't have asked for a better day and a better place to have our wedding. From the amazing room upgrade, to the amazing food, to the exceptional banquet staff, everything about our special day was magical. Once again, from the bottom of our hearts, thank you so much for making our special day one that we will cherish forever! – Nabil + Nimisha
Connect with us on Facebook, Twitter and Instagram to stay in the loop with everything going on at the Hotel and around Vancouver!