Staff Spotlight: Shailee Fruin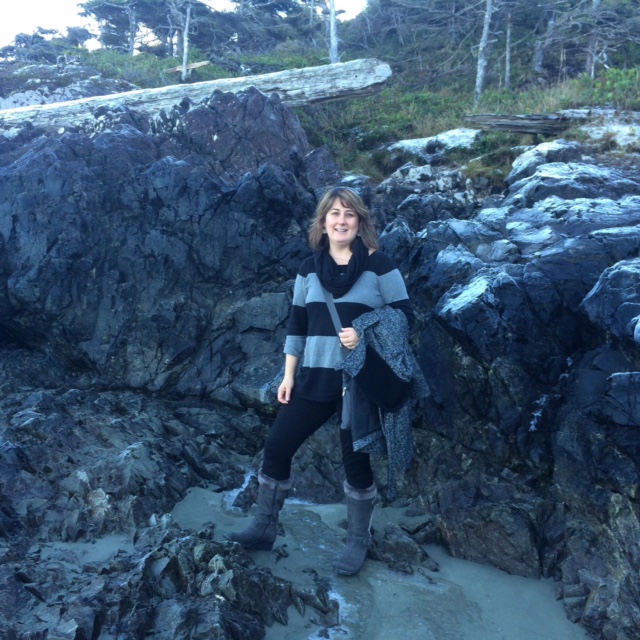 It's time for another Staff Spotlight, where we'll introduce you to some of the over 400 associates that work here. And wouldn't you know it, it's also our 30th anniversary this week! The Pan Pacific Vancouver opened its doors in 1986 and since then, we've seen alot of changes in the city, but one thing that remains consistent at the Pan is the how we serve our guests.
We're a close-knit, hospitable bunch here at the the Pan and we treat our guests like we treat each other – like family. So how do we find like-minded folks to join the Hotel?
Today we shine the spotlight on Human Capital & Development Manager, Shailee Fruin, and what she looks for in a potential candidate.
Hello Shailee! Tell us about yourself.
After working at Expo 86, I decided I wanted to travel, so I backpacked through Asia, Australia and New Zealand for 2 years before settling down and now my husband and I continue to enjoy new places to explore. Born and raised in BC, I now live in Maple Ridge with my husband and have 2 grown boys.
How long have you been with Pan Pacific Vancouver?
I'm in my 26th year with the Pan Pacific and it's been an incredible journey! I started off with the hotel working as a Server for many years and then had the opportunity to develop into various leadership positions. I've been part of the Human Resources team for the past 8 years.
What's a typical day like as Human Capital & Development Manager?
I largely spend my time recruiting, or participating in activities related to our recruiting efforts. I interact with our associates on a daily basis and assist with any challenges they may be facing in their jobs, as well as, support education and development initiatives they might be interested in pursuing.
What's your favourite part about your job?
I love meeting people and learning about them through the interview process. I get very excited when I hire someone and it's rewarding to see people I've hired, thriving in their role! Also, announcing a promotion for a deserving associate is a highlight!
What is one of the challenging aspects about your job?
Providing corrective guidance or action is a necessary part of the role, but it can be challenging when the action is taken negatively, rather than looking at it as an opportunity for growth and improvement. It is always possible to look at any situation with a view for bettering oneself and utilizing the support systems around you to help you do that.
Can you talk more about the recruitment process and what does Pan Pacific Vancouver look for in a candidate?
The recruitment process begins when you know you need someone new in the department, either because an existing associate has left, or because there is new work to be done. It doesn't finish until after someone has been hired. It involves multiple interviews, references and background checks.
We look for candidates who have the right attitude for hospitality. Wanting to work in a service environment requires someone who takes joy in making others feel special. In addition to having the desire to serve others and deliver personalized service, they need to be able to remain calm and manage guests and any potential problems in a straightforward yet professional and genuine manner. It's also important to be able to demonstrate that they can do several things simultaneously; without multitasking, the job just doesn't get done!  Adaptability is another crucial trait to have as things can happen quickly and employees must be able to react to the changes in order to best serve the guests needs.
We have a number of "lifers" here on staff, some even working here since the Hotel opened in 1986! In today's job market, that's a rare thing to see. Why do you think someone would want to work for Pan Pacific and why is the job satisfaction so high?
There is a lot of camaraderie amongst the team and it is evident that the people who work at the Pan Pacific Vancouver really care about our guests. They take pride in their work and it shows in the teamwork you see. And as much as the work can be difficult, I'd say it's rewarding and people do have fun!
Anyone who've gone the extra mile in the interview process that impressed you?
When the candidate has taken the time to really learn about us, it immediately shows that they are genuinely interested in being a part of the Pan Pacific and if they can comfortably build a rapport with me in the interview, it gives me confidence that they will be able to do the same with our guests.
Last question! What do you like to do for fun when you're not working?
I love staying active and being outdoors, hiking, cycling & snowshoeing. It's great to have down time, visit with family and friends and enjoy good wine!
Connect with us on Facebook, Twitter and Instagram to stay in the loop with everything going on at the Hotel and around Vancouver!