Staff Spotlight: Natalia Mihai, Oceans 999 Server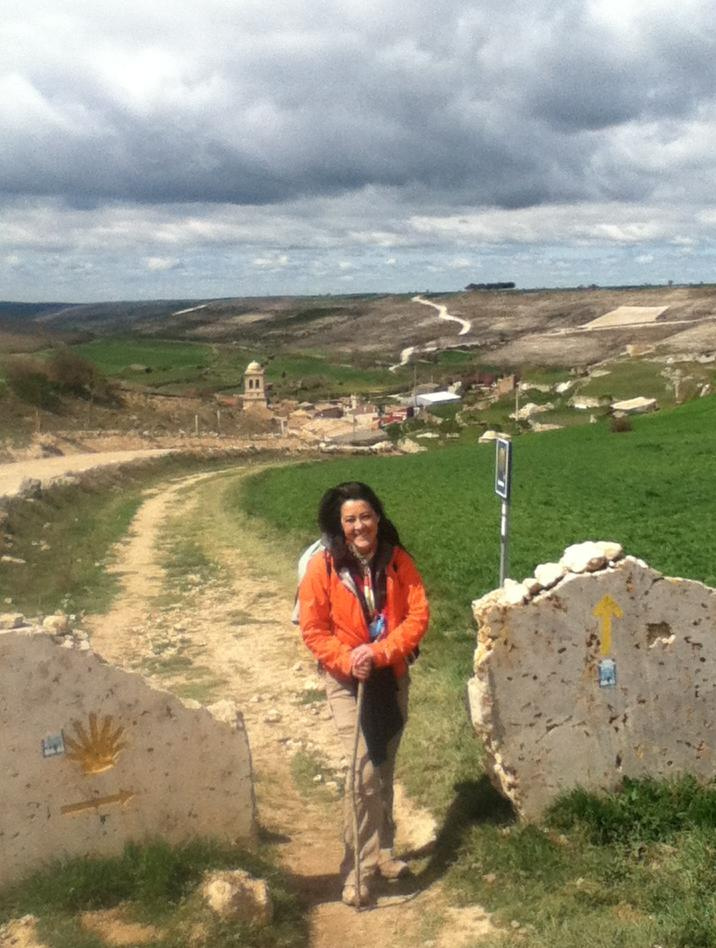 Welcome to our Staff Spotlight blog series! This is where you'll meet the people behind the Hotel. With over 400 associates working at Pan Pacific Vancouver, there are a lot of personalities and a lot of stories to tell!
Today we shine the spotlight on server, Natalia Mihai, who's bubbly and winning personality always make our Oceans 999 guests feel right at home! P.S. She has stories in abundance! Ask her about them next time you're dining at Oceans 999.
Hi Natalia! Tell us about yourself!
I was born in Bucharest, Romania and my family immigrated to Canada when I was a small girl. I remember vividly moments of my early childhood, with fond memories made up of numerous family road trips. Fast forward to my own family (2 daughters) and making more poignant memories, as we bond and grow together. I'm passionate about my family, my friends, and the environment. For the past six years, I've committed to a zero waste challenge in my home. Nature inspires and motivates me.  Travel rejuvenates me and allows me to step away from everyday routines of work and home. I live for sunshine and happiness.
How long have you been with Pan Pacific Vancouver?
I started working at Pan Pacific in 2000. It was such a monumental moment to be hired at such an esteemed landmark. I started working in the Cafe Pacifica dining room. I've filled many different roles through the years: hostess, room service, banquets, patio, bar, Five Sails; even security detail!
What's a typical day like working as a server?
There's is not a typical work day. It's all dependent on occupancy, weather, senority; etc. My day can be as early as 6:30am, 7:00am, 7:30am, 8:00am, 10:30am or 11:00am, but please, no moonlighting!!
What's your favourite part about your job?
"My office." Opulent. Bright. Beautiful. Stunning. These are some of the adjectives to describe the privilege I have to work in what is now Oceans 999. "My office" is a constant menagerie of spectacularly changing scenery – sunrise illuminating Mount Baker in Washington State to the east, soft sunlight streaming through the floor to ceiling windows, a view at Grouse Mountain, and witnessing the most spectacular harvest moon rising over the iconic Five Sails.
Other facets about my job that I enjoy include being empowered to make decisions to accommodate guests' needs, having the freedom to let my flamboyant personality shine through and my all time favorite, engaging in witty banter & repertoire with guests. Anyone who knows me knows that this is definitely my favorite pastime  at work. I enjoy welcoming repeat guests, challenging myself to remember names and their preferences, and to create memorable memories for our guests. I want to make someone's day especially amazing at least once a shift!
What are the most challenging aspects about your job?
Some of the challenging aspects of the job includes catering to our guests' special events, which can take place on holidays and weekends and leaves me unable to fully participating in my kids after school/summer activities. However, I do appreciate that my job does allows me to nurture my own family throughout the rest of the year.
The restaurant also caters to guests with serious dietary concerns and this comes with its challenges, but it's also rewarding too. When you find a meal to work around the list of ingredients not edible to everyone, and that is delectable, it's always satisfying!
Any special moments or encounters you'd like to share with us?
Throughout the years, I've been privileged to be given the time and support to get involved with many extra-curricular volunteer opportunities. Like when:
Vancouver legend Dal Richards preformed at a veterans tea the hotels CARE team executed, of which I was an integral part of.
I've had the extreme pleasure of being the secret Christmas Santa shopper for many Salvation Army families that the hotel has sponsored over the years.
I participated in the penny ( remember those?!) drive that saw us buy 77 back-to-school kits for a downtown east side school.
Lastly, Rick Hansen came in after the Olympics. After running with the 2010 torch myself, I wanted to share my story with him. He's very charismatic and charming. Much to my dismay and alarm, I couldn't stop blushing the entire time!!
Does working at the Pan Pacific's restaurant inspire you to cook at home?
I glean EVERYTHING they do in the kitchen! It's made a good cook into an amazing one. Thank you! My baking, on the other hand…no hope there!
What's your favourite thing to order on the menu?
I tell my guests that the marinated sablefish melts like butter in your mouth and the exquisite flavour is unlike anything they'd ever tasted. This coupled with a description of how you could count all the layers of translucent deliciousness you get in a forkful. Also, the Cobb salad! I tell my guests that I've sold one million orders of them. Yes, it's that good.
Last question! What do you like to do for fun?
I recently saw an friend with whom I worked with when I first started at the hotel. She inquired if I still walked everywhere. I laughed because I had just completed Camino de Santaigo in Spain,  a 770 km journey on foot! And if that wasn't quite enough, I walked a couple hundred more on a Greek island thereafter.
On regular days off, I enjoy the spectacular beauty of the sea to summit trail in Squamish, challenge myself on the grouse grind and a trail I've grown to love – the trail of ten waterfalls in Oregon. I like to talk. I like to walk. I like to be at The Pan Pacific.
Connect with us on Facebook, Twitter and Instagram to stay in the loop with everything going on at the Hotel and around Vancouver!