Meet Miriam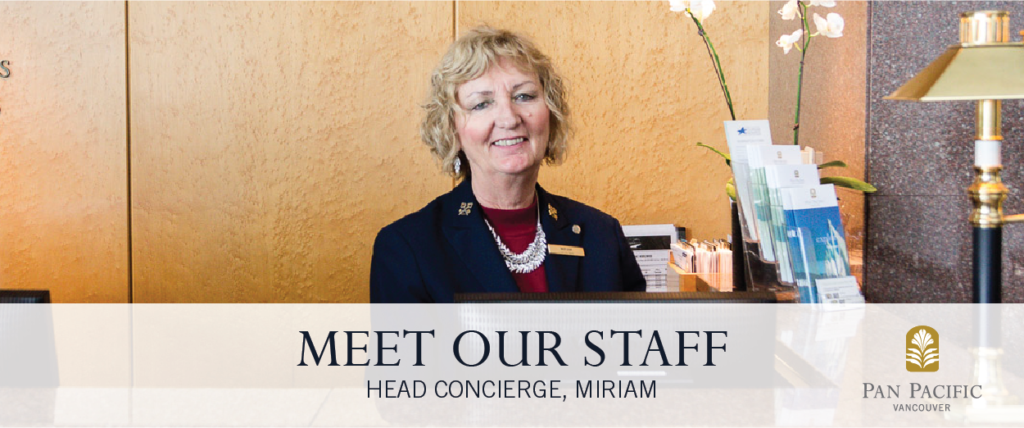 Fluent in six languages, queen of Bulgarian dance, Miriam is the doorkeeper to the authentic Vancouver experience all tourists and non-tourists for that matter, seek. Part of the Pan Pacific team these past 16 years, Miriam holds court at the concierge desk dolling out expert advice informed by her very own and very colourful personal experience.
She flew south for her most recent adventure, where she spent 10 days in Mexico with a diverse group from across the globe. They spent those 10 days dancing from dawn until dusk. Samba, salsa, polka, folk, the group embarked on an unforgettable journey of cultural exploration through the movement and sounds unique to a variety of cultures.
For Miriam, this experience wasn't so far out of the norm. From Dubai to Berlin, Seoul to Singapore, Miriam makes the whole world her backyard and is a true believer in being enriched through the exchange of ideas and cultural values.
A