Introducing the Newest Pan Pacific Vancouver Member
Pan Pacific Vancouver is pleased to introduce a new hire – Ling Chan, Social Media Manager!
Ling will be managing the blog and social channels, bringing you all the latest news about the many exciting events at the hotel, as well as, featuring some of the 400+ amazing associates who work to make the Pan Pacific Vancouver one of the city's leading hotels.
Ling officially started on July 1st and to launch her new role, spent Canada Day at Canada Place, experiencing the crowds and festivities of the day. So Ling, without further ado, we pass the torch over to you!
Hello, everyone! My first day as Pan Pacific Vancouver's Social Media Manager and wouldn't you know it, that happened to be on Canada Day! A day in which over 450,000 proud Canadians descended on Canada Place for fireworks and holiday festivities.
While Vancouverites partook in the live musical acts, street hockey, circus performers and food cart, I was getting a behind-the-scenes orientation of the hotel.
I was welcomed warmly into the family by everyone. I met with the concierge, the valets, reservation agents, housekeeping department, servers, pastry chef (I may have even sampled the delicious biscotti), and security team – all dedicated staff who are committed to providing a superb hotel experience to guests.
I even got to explore "the bowels" of the hotel – a place guests rarely get to see.
Dinner at the Cafe Pacifica was delicious. An order of the cobb salad on a hot, summer day hit the spot, followed by a trio of sample-sized desserts of panna cotta, red velvet cake and creme brulee.
The highlight of the day was, of course, the fireworks. And what better place to watch than from the 8th floor swimming pool deck with unobstructed view? I joined the many hotel guests who oooh'd and ahhh'd at such a fantastic display.
Some photos from my first day: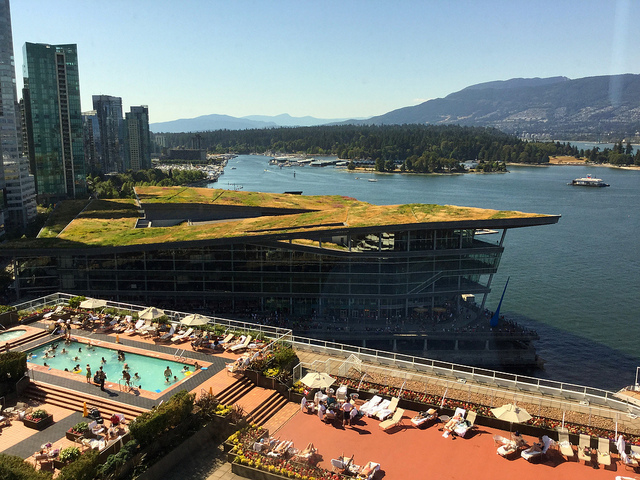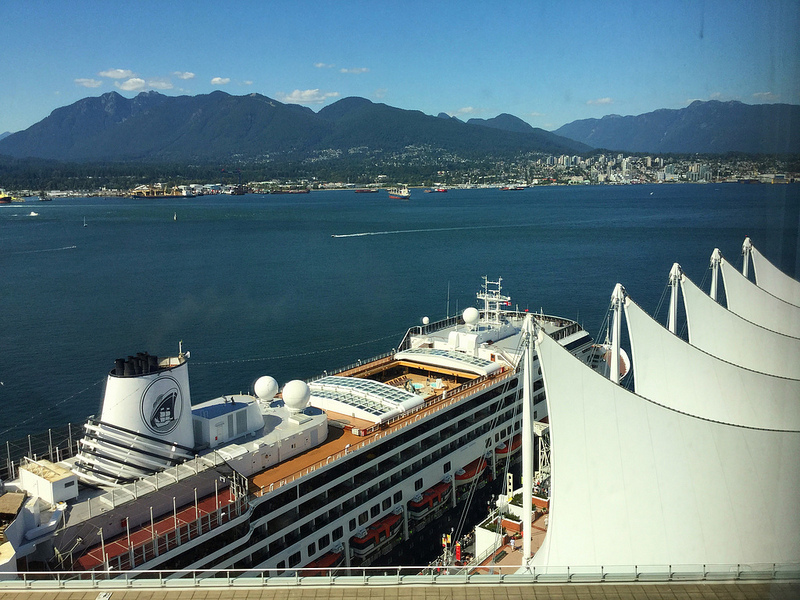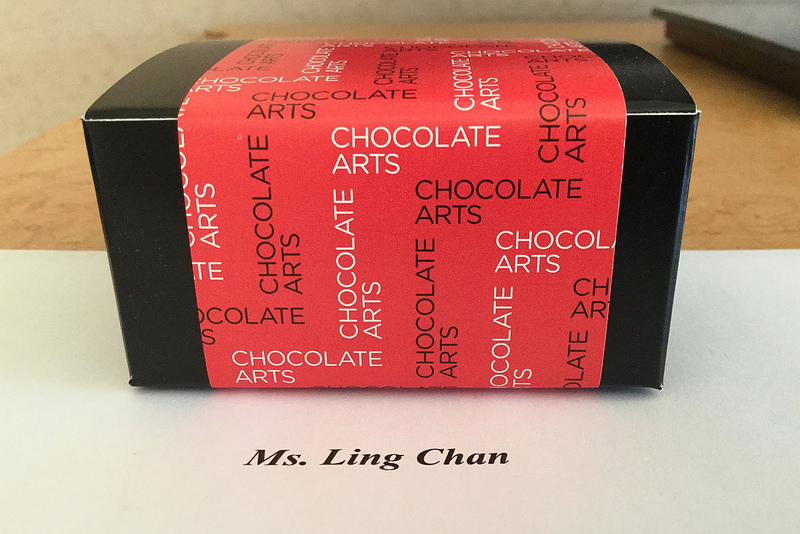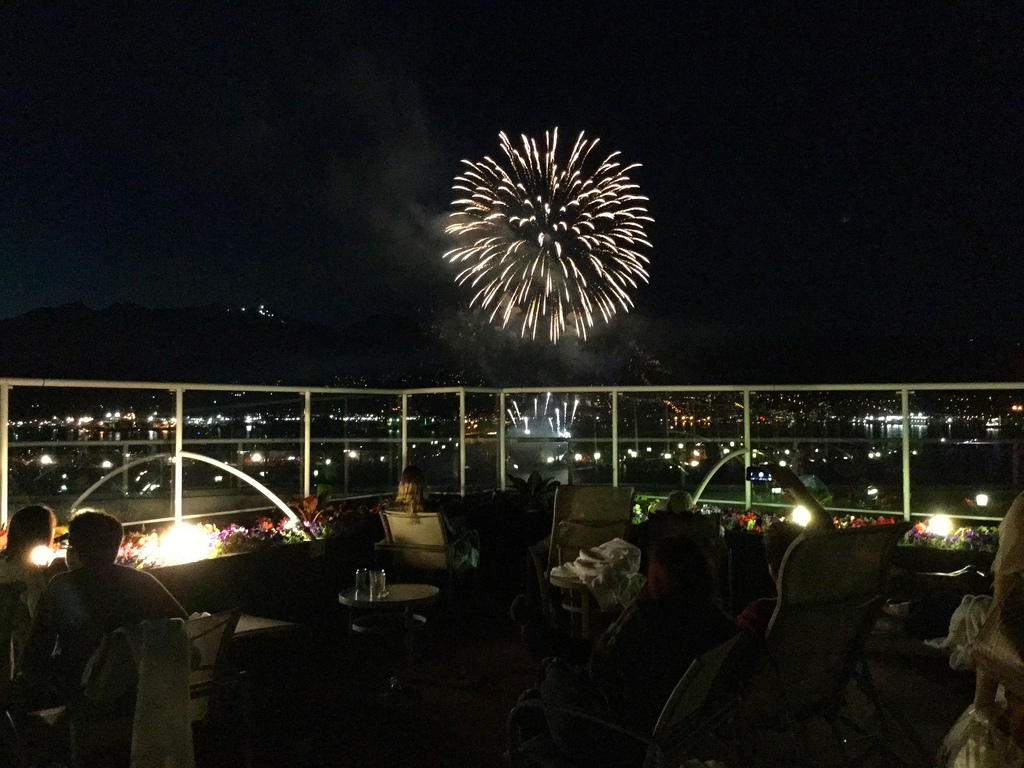 What a wonderful way to welcome me into the family. I am thrilled to be a member of such an iconic hotel and I look forward to sharing with our dear readers the stories behind what makes Pan Pacific Vancouver such a wonderful place to work and stay at.