Give Life at the Pan's Blood Donor Clinic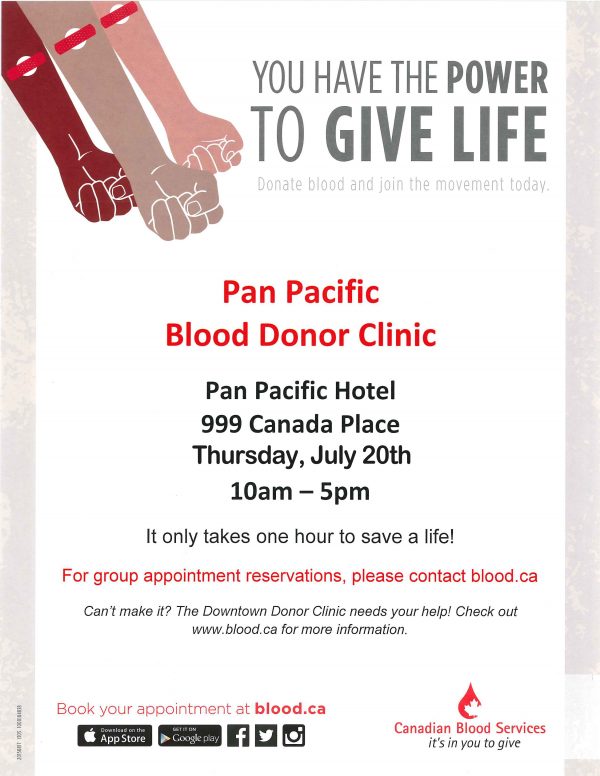 Giving the gift of life has never been easier!
As part of the Pan Pacific Vancouver's ongoing efforts to give back to the community that has given us so much, we are holding our 2nd annual blood donor clinic on July 20, 2017 in the Crystal Ballroom.
In addition to the blood donor clinic, Canadian Blood Services will also be manning a registration desk for those who are willing to be a stem cell donor.
Not a blood donor yet? Start today. Not sure if you are eligible to donate? Take our quick online eligibility quiz here.
To register and confirm an appointment time, click here. This clinic is open to the public, so bring a friend and donate together! It only take an hour to #savealife!
Date: Thursday, July 20
Time: 10am-5pm
Location: Crystal Ballroom, Pan Pacific Hotel
Connect with us on Facebook, Twitter and Instagram to stay in the loop with everything going on at the Hotel and around Vancouver!