Events and Entertainment Around Town – May Edition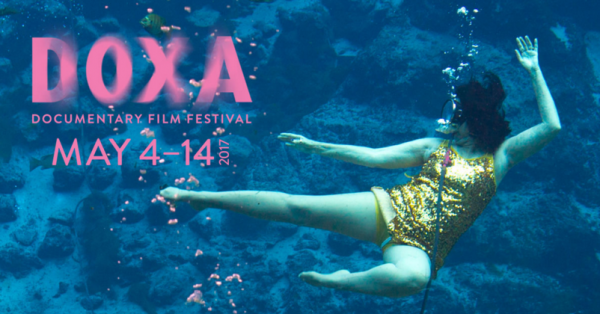 Photo credit: DOXA Documentary Film Festival
There are so many eclectic reasons to get out this month: concerts, stand-up comedy, theatre opera, the DOXA Documentary Film Festival and of course, celebrating the most special lady in your life – your mom! For the details for all this and more events, read on!
Last Night of the Proms – Orpheum Theatre
Event date: May 1 | Time: 8pm
The proud tradition of the last night of the Henry Wood Promenade Concerts at the Royal Albert Hall is continued here as the last night of the Spring Festival, with beloved favourites such as Pomp and Circumstance, Rule Britannia, and much more.
Redemption: Mozart + CMS Clarinet Piano and String – Vancouver Playhouse
Event date: May 2 | Time: 8pm
A final Mozartian treat! For centuries, listeners have found refuge in the music of Mozart during times of transition, social upheaval and personal anguish. Looking to his music as a bridge between the earthly and divine, this program celebrates the redemptive qualities of Mozart's music and its legacy in music by Shostakovich and Bartok.
Javier Perianes – Vancouver Playhouse
Event date: May 4 | Time: 730pm
Winner of the 36th Annual Seattle International Comedy Competition. Credits include Comedy Central's Adam Devine's House Party Season 3 and Brothers in Law TV pilot.
Bryan Callen – The Comedy Mix
Event dates: May 4-6 | Various times
Original cast member of MAD TV. HE then went on to play numerous roles in the small and big screen like 'Sex and the City', 'Entourage', 'Californication', 'The Hangover.'
Mom's the Word 3: Nest 1/2 Empty – Granville Island Stage
Event dates: April 6-May 6 | Various times
From the world-renowned creative team behind the Mom's the Word series comes a new chapter in their stories of family and fracas. Their kids are grown, their marriages have "evolved," and their bodies are backfiring. Life doesn't get any prettier, but it never strays far from ludicrous or poignant as the moms continue to mine their personal history for every embarrassing detail. Filled with insights, secrets, and ribald humour, this brand-new show from the moms you love is both hysterical and deeply touching.
Dead Man Walking – Queen Elizabeth Theatre
Event dates: April 24-May 7  | Various times
A tale of moral complexity and emotional depth. A standout of contemporary opera.
French Romantics – Orpheum Theatre
Event dates: May 6-8 | Time: 8pm
Maestro Tovey and the VSO's outstanding Principal Cello Ariel Barnes proudly perform the world premiere of Composer-in-Residence Jocelyn Morlock's Cello Concerto, in a concert that also features beautiful French classics notable for their masterful orchestration.
VSO at the Movies: ET – Orpheum Theatre
Event dates: May 10-11 | Time: 730pm
One of the higest-grossing and most beloved movies of all time, Steven Spielberg's timeless classic will be shown on the big screen as the orchestra plays the heartwarming John Williams score live on the Orpheum stage.
Chris Hadfield Canada 150 Tour – Orpheum Theatre
Event date: May 12  | Time: 8pm
U2: The Joshua Tree Tour – BC Place
Event date: May 12 | Time: 7pm
West Coast Symphony – Christ Church Cathedral
Event date: May 12 | Time: 8pm
Jean Sibelus (en Saga), Dominico Cimarose (Concerto for flute, oboe and strings) and Ralph Vaughan-Williams (Symphony No. 3)
Western World – Improv Centre
Event dates: April 6-May 13 | Time: 730pm
An improvised parody inspired by the popular TV series Westworld. Each night features a totally new 'episode' under the watchful eye and guiding mind of Robert (sometimes Roberta) Ford. Throughout the show, guests help craft the storyline.
Kate Davies – The Comedy Mix
Event dates: May 11-13 | Various times
5 Time nominee at the Canadian Comedy Awards and star of her own hour long special on CTV and The Comedy Network.
Program 3 – Queen Elizabeth Theatre
Event dates: May 11-13 | Time: 8pm
Ballet BC's season fines with a thrilling triple bill featuring works by two prominent Israeli choreographers and a world premier by Ballet BC's Artistic Director.
Pink Martini with VOS – Orpheum Theatre
Event date: May 13 | Time: 8pm
Pink Martini, the 'little orchestra' from Portland, Oregon, joins forces with the Vancouver Symphony Orchestra. Pianist/bandleader Thomas Lauderdale, chanteuse China Forbes and the rest of the band draw musical inspiration from all over the world, crossing classical, jazz and Latin genres with an international vibe for heart-warming, toe-tapping songs you're sure to love. They'll weave together classic songs and original material from their forthcoming album, which is set for a 2017 release.
DOXA Documentary Film Festival – Various Vancouver venues
Event dates: May 4-14 | Various times
Western Canada's largest documentary film festival, featuring public screenings, panel discussions, public forums and educational programs.
The Piano Teacher – Goldcorp Stage at BMO Theatre Centre
Event dates: April 20-May 14 | Various times
When Erin, a classical pianist, experiences the loss of the life she knew, she also finds herself dealing with the departure of her own musical expression. Navigating her way through this change, she meets an unconventional piano teacher who gives her new hope for the future.
Artisan Market: Mother's Day – East Plaza of Lonsdale Quay Market
Event date: May 14 | Time: 10am-3pm
The scenic setting of Lonsdale Quay is a perfect place to pick up something special for mom or to take her on Mother's Day.
Zhang Jie – Queen Elizabeth Theatre
Event date: May 14 | Time: 8pm
The Flaming Lips – Queen Elizabeth Theatre
Event date: May 15 | Time: 730pm
American rock band. Instrumentally, their sound contains lush, multilayered, psychedelic rock arrangements, but lyrically their compositions show element of space rock, including unusual songs and album titles – such as "What is the light?"
The Marriage of Figaro – Vancouver Playhouse
Event dates: April 30-May 17 | Various times
Mistaken identities, lecherous masters and a couple who just wants to get married. As hilarious now as it was in Mozart's time.
Stars on Ice – Rogers Arena
Event date: May 18 | Time: 7pm
Circle Game – Firehall Arts Centre
Event dates: April 29-May 20 | Various times
The enduring music of Joni Mitchell is re-imagined in this energetic musical experience. Conceived and directed by Vancouver's theatrical powerhouses (and spouses) Andrew Cohen and Anna Kuman, Circle Game reintroduces Mitchell's iconic songs like "Big Yellow Taxi", "River", "California", and "A Case of You" through the eyes and ears of a new generation.
Chris James – The Comedy Mix
Event dates: May 18-20 | Various times
Runner up at the 2015 'Just for Laughts Homegrown Comic' competition and had opened up for Jeremy Hotz.
Elvira Madigan Jonathan Biss plays Mozart – Chan Centre for Performing Arts UBC
Event date: May 19-20 | Time: 8pm
Alexandre Bloch makes his eagerly-anticipated return to the VSO, conducting a program that includes fascinating pianist Jonathan Biss peforming Mozart's Piano Concerto No. 21, with its famous and beloved "Elvira Madigan" second movement, and Symphony No. 92 by the "Father of the Symphony", Franz Joseph Haydn.
Mozart and Vienna – Orpheum Theatre
Event date: May 25 | Time: 2pm
The music of the greatest composer of them all, Wolfgang Amadeus Mozart, and the great musical city of Vienna.
Wen Wei Dance – Scotiabank Dance Centre
Event dates: May 25-27 | Time: 8pm
Wen Wei Wang's hotly-anticipated new work is a creation for five male dancers that investigates communications – both spoken and unspoken – and the fundamental urge to connect. Drawing from his personal experience as a non-English speaking immigrant to Canada.
Sophisticated Ladies – Orpheum Theatre
Event dates: May 26-27 | Time: 8pm
It's a night of Sophisticated Ladies, as Sy Smith, Montego Glover and Capathia Jenkins take the stage to celebrate groundbreaking icons of popular song such as Ella Fitzgerald, Billie HOliday, Sarah Vaughan, Dinah Washington, and more. You'll hear the music they made famous, songs written by George Gershwin, Harold Arlen, Billy Strayhorn, Richard Rodgers and Kurt Weill.
The Shins – Queen Elizabeth Theatre
Event date: May 27 | Time: 7pm
European Festival – Swangard Stadium
Event dates: May 27-28 | Various times
A weekend of cultural and culinary delights and rich entertainment. Get a taste of the great "Old Continent", from German Pork Hog and Hungarian Goulash to Balkan Cevapi and Turkish Kofte. Then admire authentic ethnic dress and get swept away by traditional dancing like the Portuguese Vira, the Spanish Flamenco and the Serbian Kolo.
The Cultch – Various theatres
Event dates: October 4-June 3 | Varius times
Comic relief, international hits, daring drama, family fun, movement, and mash ups!
Outside Mullingar – Pacific Theatre on Hemlock and 12th
Event dates: May 19-June 10 | Various times
A quirky, flawed story of love and some kind of happiness told with effortless wit and poetic Irish lyricism.
Hand to God – Goldcorp Stage at the BMO Stage Centre
Event dates: May 25-June 25 | Various times
In a church basement in suburban Texas, three troubled teenagers meet weekly to express themselves through puppetry and learn to avoid the devil at all costs. Things take a twisted turn when one student – Jason – creates a hand puppet that is possessed with a delightfully dark personality of its own, contrasting its master's meek demeanor.
Million Dollar Quartet – Stanley Industrial Alliance Stage
Event dates: May 11-July 9 | Various times
Inspired by true events, this rocking jukebox musical takes you into Sun Records Studio no December 4, 1956, to witness the famed recording session that brought together rock and roll legends, Presley, Cash, Lewis and Perkins – for the first and only time. Experience all the hits that made these powerhouse stars the icons they are today, including "That's Alright", "Folsom Prison Blues", "Great Balls of Fire", "Blue Suede Shoes" and more.
Illumination Summer Night Market (weekends) – 12631 Vulcan Way
Event dates: May 5-September 10 | Various times
The even will include 12 sets of colourful light displays with thousands of glimmering lights that range from .5m to 2m tall. Couple this with a quirky teddy bear theme and you have a one-of-a-kind event. There will be more than 20 custom-made teddy bears across the market.
PlayLand at the PNE – Pacific National Exhibition
Event dates: May 6-September 17 | Various times
Spin your way through a magical land on the new coaster ride, Bug Whirled, peddle your way to the clouds flapping your wings on The Flutterbye, then take the plunge on the marvelous mechanical Dizzy Drop.
2017 Richmond Night Market – Near Bridgeport Station on Canada Line
Event dates: May 12-October 9 | Various times
Saturday West End Farmer's Market – 1100 Comox Street (between Bute and Thurlow)
Event dates: May 27-October 21 | Time: 9am-2pm
Located in the heart of Vancouver's West End, this laid-back Saturday market looks onto beautiful Nelson Park and adjacent community gardens.
Saturday Lonsdale Quay Farmer's Market – East Plaza of Lonsdale Quay Market
Event dates: May 7-October 29 | Time: 10am-3pm
The Lonsdale Quay Farmers' Market has a great selection of conventional and organic produce. You also will find local artisans with jewellery, pottery, photography, kids clothing, soaps and much more.
Connect with us on Facebook, Twitter and Instagram to stay in the loop with everything going on at the Hotel and around Vancouver!