Events and Entertainment Around Town – June Edition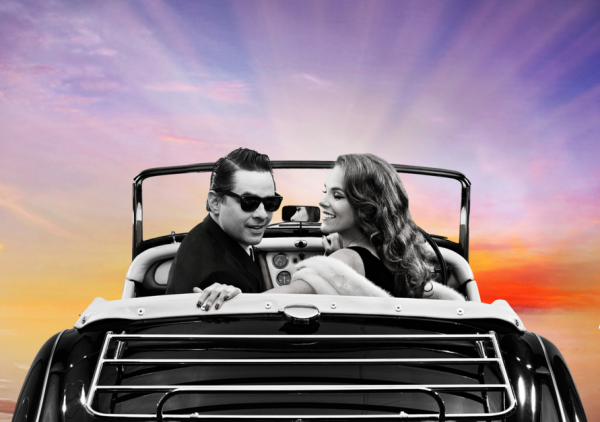 Source: Bard on the Beach
Summer time may well be our favourite season in Vancouver. Not only is it patio weather, (hit our Coal Harbour Bar for a thirst quenching bevvie), but it's the season that we reach peak daylight hours. With so many hours, what will you get up to? Check our roundup of June events and get out there!
John Legend: Darkness and Light Tour – Rogers Arena
Event date: June 1 | Time: 8pm
The Cultch – Various theatres
Event dates: October 4-June 3 | Varius times
Comic relief, international hits, daring drama, family fun, movement, and mash ups!
Mark Forward – The Comedy Mix
Event dates: June 1-3 | Various times
Multi Canadian Comedy Award winner, Mark currently can be seen on the latest season of Fargo on FX and Crave TV's LetterKenny.
Eroica: The Music of Beethoven – Orpheum Theatre
Event date: June 3 | Time: 8pm
Branwell Tovey serves up an all-Beethoven feast, starring Canada's own Hoebig-Moroz Trio playing Beethoven's rarely-performed Triple Concerto. And in a heroic ending to the Musically Speaking series, the orchestra performs Beethoven's mighty Symphony No. 3.
Vancouver Whitecaps vs. Atlanta United – BC Place Stadium
Event date:June 3 | Time: 230pm
Vancouver International Children's Festival – Granville Island
Event dates: May 29-June 4 | Various times
Def Leppard – Rogers Arena
Event date: June 6 | Time: 7pm
Future – Rogers Arena
Event date: June 9 | Time: 7pm
Let's Have a Playdate – Vancouver Playhouse
Event date: June 9 | Time: 10am and 1130am
Explore fast and slow music on three playdates: at a friend's house, at the park and at a concert. Play hide and seek, bounce the ball and other favourite games set to the music of Johannes Brahams. Accompanied by a woodwind quartet.
Ryan Stout – The Comedy Mix
Event dates: June 8-10 | Various times
Winner of the Boston International Comedy Festival's stand up comedy competition. A regular guest on Chelsea Lately with appearances on Conan and at JFL.
The Titan: VSO Finale – Orpheum Theatre
Event dates: June 10-12 | Time: 2pm and 8pm
Bramwell Tovey commands the stage in a titanic concert that features extraordinary violinist Baiba Skride, mezzo-soprano Marion Newman, a new composition by Maestro Tovey, and the heroic symphonic masterpiece by Gustav Mahler that was the starting point of Maestro Tovey's epic Music Directorship with the VSO.
Outside Mullingar – Pacific Theatre on Hemlock and 12th
Event dates: May 19-June 10 | Various times
A quirky, flawed story of love and some kind of happiness told with effortless wit and poetic Irish lyricism.
Tool – Rogers Arena
Event date: June 15 | Time: 8pm
BC Lions vs Saskchewan Roughriders – BC Place
Event dates: June 16 | Time: 7pm
Kyle Bottom – The Comedy Mix
Event dates: June 15-17 | Various times
Performances at Vancouver International Comedy Festival, on XM Sirius Satellite Radio and JFL's Home Grown Comedy Competition.
Vancouver  Whitecaps vs FC Dallas – BC Place
Event date: June 17 | Time: 7pm
Bonnie Raitt – Queen Elizabeth Theatre
Event date: June 19 | Time: 8pm
Nick Cave and The Bad Seeds – Queen Elizabeth Theatre
Event date: June 22 | Time: 8pm
Australian musician, singer-songwriter, author, screenwriter, composer and occasional film actor, best known as the frontman of Nick Cave and the Bad Seeds.
Vancouver International Jazz Festival – Various downtown locations
Event date: June 22 | Various times
West Coast Symphony Orchestra – Christ Church Cathedral
Event date: June 23 | Time: 8pm
Presenting Cesk Zadeja (Suite from 'Skanderbeg'), Maurice Vavel (Rapsodie Espagnole), Stefan Hintersteininger (Saxophone Concerto), and Benjamin Britten (The Young Person's Guide to the Orchestra) – conducted by Bujar Llapaj.
Andrew Grose – The Comedy Mix
Event dates: June 22-24 | Various times
Canadian comedy veteran with some of the most impressive credentials in the industry. In addition to over 20 years of live performances in comedy clubs, theatres and festivals, he has made his mark on national television in Canada.
Vancouver Whitecaps vs Oklahoma City Energy – UBC Thunderbird Stadium
Event date: June 24 | Time: 3pm
WWE Live – Rogers Arena
Event date: June 24 | Time: 730pm
Hand to God – Goldcorp Stage at the BMO Stage Centre
Event dates: May 25-June 25 | Various times
In a church basement in suburban Texas, three troubled teenagers meet weekly to express themselves through puppetry and learn to avoid the devil at all costs. Things take a twisted turn when one student – Jason – creates a hand puppet that is possessed with a delightfully dark personality of its own, contrasting its master's meek demeanor.
Velopalooza – Streets of Vancouver
Event dates: June 9-25
Velopalooza promotes fun bike rides and events in Vancouver and surrounding areas. A big festival is held each June, with costumed rides, family rides, and the famous Bike Rave.
Queer Arts Festival – Roundhouse Community Centre
Event dates: June 17-29 | Various times
A curatorial vision favouring challenging , though-provoking work that pushes boundaries and initiates dialogue. Each year, the festival theme ties together a curated visual art exhibition, performing arts series, workshops, artist talks, panels and media art screenings.
Chris Gordon – The Comedy Mix
Event dates: June 29-July 1 | Various times
From his break out performances at the Just For Laughs Festivals in Monday and Toronto, the Seattle International Comedy Competition, Vancouver's North West Comedy Festival, being featured in the Toronto showcase of NBC's Last Comic Standing, and at The Comedy Death Ray Show in LA, his appeal is undeniable.
Million Dollar Quartet – Stanley Industrial Alliance Stage
Event dates: May 11-July 9 | Various times
Inspired by true events, this rocking jukebox musical takes you into Sun Records Studio no December 4, 1956, to witness the famed recording session that brought together rock and roll legends, Presley, Cash, Lewis and Perkins – for the first and only time. Experience all the hits that made these powerhouse stars the icons they are today, including "That's Alright", "Folsom Prison Blues", "Great Balls of Fire", "Blue Suede Shoes" and more.
Bittergirl: The Musical – Granville Island Stage
Event dates: June 15-July 29 | Various times
This carthartic and catchy musical charts the romantic breakups of three women and the lively antics that ensue. 60s girl group music like "Be My Baby", "And Then He Kissed Me", "Ain't No Mountain High Enough", and "Where Did Our Love Go?" provide the perfect backdrop for the bittergirls' journey back to happiness.
Dance in Transit (Friday and Saturday) – Various downtown Vancouver locations
Event dates: May 20-September 2 | Various times
The largest and longest dance event in Vancouver's history. Free outdoor dancing for everyone!
Illumination Summer Night Market (weekends) – 12631 Vulcan Way
Event dates: May 5-September 10 | Various times
The even will include 12 sets of colourful light displays with thousands of glimmering lights that range from .5m to 2m tall. Couple this with a quirky teddy bear theme and you have a one-of-a-kind event. There will be more than 20 custom-made teddy bears across the market.
PlayLand at the PNE – Pacific National Exhibition
Event dates: May 6-September 17 | Various times
Spin your way through a magical land on the new coaster ride, Bug Whirled, peddle your way to the clouds flapping your wings on The Flutterbye, then take the plunge on the marvelous mechanical Dizzy Drop.
Bard on the Beach – Vanier Park tents
Event dates: June 1-September 23 | Various times
This year's featured Shakespeare plays are: Much Ado About Nothing, The Winter's Tale, The Merchant of Venice and The Two Gentlemen of Verona.
Uninterrupted – Cambie Bridge
Event dates: June 28-September 30 | Time: 10pm
Tourism Vancouver brings a wild salmon-bearing river to the heart of the city. Audiences will be immersed in the extraordinary migration of wild Pacific salmon through a 30-minute cinematic spectacle. Nearly one kilometre of the bridge will become a canvas, transformed through a unique blend of visual storytelling and advanced projection technology to reveal the drama of the natural world. Every Tuesday to Saturday except during Fireworks.
Claude Monet's Secret Garden – Vancouver Art Gallery
Event dates: June 24-October 1
The most important exhibition of French painter Claude Monet's work in Canada in two decades, Claude Monet's Secret Garden will trace the career of this pivotal figure in Western art history.
Wednesday Main St Station Farmer's Market – Across Pacific Central Station
Event dates: May 31-October 4 | Time: 2pm-6pm
Located just steps from the Skytrain, this convenient Wednesday farmer's market is ideal for local food fans seeking an easy shop on their commute. Over 85% of the vendors at Main Street Station are primary producers offering an excellent mix of fresh and organic produce, meat, eggs, handmade cheeses, and more.
Thursdays Downtown Farmer's Market – Queen Elizabeth Theatre Plaza
Event dates: June 1-October 5 | Time: 11am-3pm
Shop fresh weekly to enjoy quality fresh fruits and vegetables, meat, eggs and poultry, baked goods, artisan food and craft, fresh fish, and local craft beer, wine and spirits.
2017 Richmond Night Market – Near Bridgeport Station on Canada Line
Event dates: May 12-October 9 | Various times
Saturday West End Farmer's Market – 1100 Comox Street (between Bute and Thurlow)
Event dates: May 27-October 21 | Time: 9am-2pm
Located in the heart of Vancouver's West End, this laid-back Saturday market looks onto beautiful Nelson Park and adjacent community gardens.
Saturday Lonsdale Quay Farmer's Market – East Plaza of Lonsdale Quay Market
Event dates: May 7-October 29 | Time: 10am-3pm
The Lonsdale Quay Farmers' Market has a great selection of conventional and organic produce. You also will find local artisans with jewellery, pottery, photography, kids clothing, soaps and much more.
Connect with us on Facebook, Twitter and Instagram to stay in the loop with everything going on at the Hotel and around Vancouver!