Events and Entertainment Around Town – Christmas Edition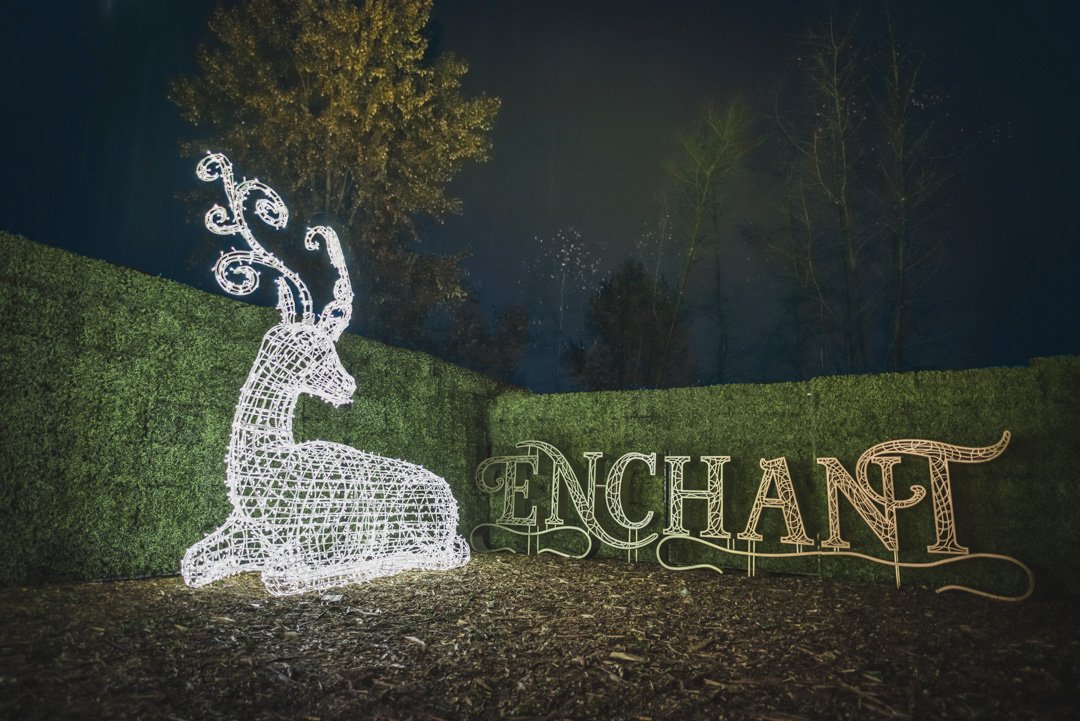 It's the end of the year, which means there's TONS of events taking place in Vancouver. But how do you filter out all the events to find the holiday ones that you can take your family to? Well, look no further – we've filtered them out for you!
Here's our mega list Christmas happenings that will sure to put you in the festive mood!
Make sure to stop by our Christmas Wish Breakfast on Tuesday, December 13 between 6am-9am. Each year, the Pan Pacific Vancouver hosts one of Canada's largest toy drives where the public is asked to bring a new, unwrapped toy to donate to the Lower Mainland Christmas Bureau for families in need. As a thank you to everyone who makes a donation, the Hotel will be offering a free hot buffet breakfast.
Yule Duels – Water St on Gastown
Event date: December 1 | Time: 6pm-9pm
Yule Duel brings together 20 of the city's top choirs to sing their hearts out and raise money for May's Place, which provide compassionate hospice care to vulnerable people in the Downtown Eastside. Free event – donations are welcome.
Christmas Tree Lighting – Robson Square
Event date: December 2 | Time: 5pm-7pm
Lighting of the 50 feet outdoor Christmas tree – it will remain on its location until Dec 25.
Concert and Singalong – St. Andrew Wesley United Church
Event date: December 2 |Time: 7pm-845pm
Bring the whole family and join us for a special music concert with choirs, brass and organ. Also included is a traditional Christmas Carol singalong.
13th Santa Claus Parade – Georgia Street (Between Broughton and Howe Streets)
Event date: December 4 | Time: 12pm
Holiday Lunch and Dance – Roundhouse Community Centre
Event date: December 7
For those 55 and over. Join other community members for a fun-filled afternoon of dancing, cheer and a catered lunch. Wear your favourite Christmas outfit.
Jazz Concert – Roedde House at 1415 Barclay Street
Event date: December 8 | Time: 7pm
Listen to beautiful jazz music and enjoy traditional Victorian Christmas decorations.
Handel's Messiah – Orpheum Theatre
Event date: December 9 | Time: 8pm
Christmas time is Messiah time, of course, and this year it's again the Vancouver Chamber Choir's turn to do the honours in a gala Orpheum concert. Experience the power and glory of the world's favourite choral masterwork in this unique performance featuring a superb quartet of outstanding Canadian soloists.
Winter's Dance on Robson – Robson Street (between Burrard and Bute)
Event date: December 10 | Time: 6pm-9pm
Free event. A 15 minute version of The Nutcracker. Six eight foot by eight foot screens will be set up on Robson Street between Burrard and Bute, and the performance will be repeating on the screens between 6pm and 9pm.
A Traditional Christmas – St Andrews Wesley Church
Event dates: December 8-11 | Various times
It's the holiday music tradition: The VSO's Traditional Christmas concerts, featuring host Christopher Gaze, EnChor, the UBC Opera Ensemble, and the VSO's new Assistant Condctor, William Rowson.
Royal Winnipeg Ballet's Nutcracker – Queen Elizabeth Theatre
Event dates: December 8-11 | Times: 2pm and 730pm
Holiday Horse Drawn Carriage Ride – Roundhouse Community Centre
Event dates: December 10-11 | Times: 12pm Dec 10 and 430pm Dec 11
Take your family out for a ride in a horse-drawn carriage. Your donations benefit Roundhouse and Elsie Roy After School Programming. Enjoy some hot chocolate while you wait for your ride, and afterwards come into the Exhibition Hall and take a photo with Santa or decorate a cookie. No registration required. Dress warmly.
Breakfast with Santa – Roundhouse Mews
Event date: December 11 | Time: 10am-12pm
Santa's coming to the Roundhouse. Join him and his helpers for a pancake breakfast and take part in many fun-filled activities such as face-painting, arts and crafts, and much more. Registration is required. Drop-ins will be permitted only if space is available.
Second Sunday Concert – Roedde House at 1415 Barclay Street
Event date: December 11 | Time: 4pm-5pm
Listen to beautiful music and enjoy traditional Victorian Christmas decorations.
Cool Yule – Presentation House
Event date: December 14
Time again to be wowed by Van Django's 4th annual Cool Yule! Christmas Show – a high level, musical adventure that delivers fun, festive and season music via nostalgic favourites, jazz standards, pop tunes, classical quotes, and sing-a-longs, plus a few surprises!
Bah! Hambug! – SFU Goldcorp Centre for the Arts at 149 W. Hastings
Event dates: December 8-17 | Various times
Featuring Juno award-winning musician Jim Byrnes as Ebenezer Scrooge. This is a modern day re-telling of the Dickens classic: A Christmas Carol. Sushi loving Scrooge owns a pawn shop on Vancouver's Hastings Street, where he is timing Bob Cratchit's late arrival to work on his iPhone.
The Santaland Diaries – Presentation House Theatre on 333 Chesterfield Avenue
Event dates: December 8-17 | Various times
The funniest Christmas play ever written, The Santaland Diaries is based on the true chronicles of celebrated humour writer and radio celebrity, David Sedaris' experience working as a Christmas elf in a Macy's department store in New York City.
Weekend Carol Ships Parade of Lights – Various starting points
Event dates: December 2-18 | Various times
Carol Ships 'Parade of Lights' Society began over 50 years ago with one boat decoracted with Christmas lights in Coal Harbour off the Westin Bayshore Resort and Marina. On peak evenings, this holiday tradition has grown to more than 50 decorated boats, with in excess of 100,000 lights, and carries over 30,000 people during the month of December festival.
Christmas/Chor Leoni – St. Andrew's Wesley United Church
Event dates: December 16-18 | Time: 430pm and 8pm
Gorgeous new choral works, fun twists on well-known favourites, and sing-along carols are wrapped up in the irresistible warmth and beauty of Chor Leoni's sound. The lions' seasonal gift to you is a musical wreath to brighten the darkest days. All seats are reserved, so order early for best selection.
Christmas Grand Service – Queen Elizabeth Theatre
Event dates: December 17-18
Join Coastal Church at its special worship services to the sound of both contemporary and classic Christmas cards.
Nine Lessons and Carols – Christ Church Cathedral
Event date: December 18 | Time: 3pm
This famous format, first made popular by King's College Cambridge, tells the Christmas story through scripture readings, interspersed with a wide variety of choral settings and congregational singing by the Cathedral Choir.
Quiet Christmas Service – St. Andrew Wesley United Church
Event date: December 18 | Time: 1030am-12pm
Both welcoming and traditional, join us for mindful worship, loving community and thoughtful participation.
Christmas Presence – Pacific Theatre
Event dates: December 11-20 | Various times
Join our eclectic gathering of musicians and actors for a night of music, stories, poems and readings for the holiday season.
Goh Ballet's The Nutcracker – The Centre in Vancouver
Event dates: December 15-20
All danced to Tchaikovsky's memorable score performed live by members of the Vancouver Opera Orchestra.
Winter Solstice Lantern Festival – Roundhouse Community Centre
Event date: December 21 | Time: 6pm
The winter solstice marks the longest, darkest night of the year. This dance of sun and earth has inspired celebrations of the human spirit throughout the ages, and our own Winter Solstice Lantern Festival illuminates the night with lanterns, fire, singing, dancing, music and storytelling.
Christmas Queen 3: The Bachelorette Edition – Improv Centre at Granville Island
Event dates: November 23-December 23 | Various times
Her Royal Meanness returns as the star of her own reality show. Will Christmas be ruined for her suitors? Who will receive the frozen rose?
The Day Before Christmas – Goldcorp Stage at BMO Theatre Centre
Event dates: November 24-December 24 | Various times
Alex is a perfectionist who is desperately holding fast to her Christmas traditions. While juggling family and work – and a movie star – she loses control of her holiday plans, and her home becomes a disaster zone. Can she save the turkey from the dog and salvage a broken-down tree? Find out in this infectious comedy that is sure to make the holidays bright.
Scuba Claus at the Aquarium – Vancouver Aquarium
Event dates: November 24-December 24
Celebrate the holidays with all your aquatic friends at the Vancouver Aquarium! Don't miss Scuba Claus as he makes his daily dives.
Breakfast with Santa – Grouse Mountain
Event dates: December 3-24
Breakfast dates are Dec 3,4, 10 and Dec 16 to 24th.
Gingerbread Lane – Hyatt Regency Hotel
Event dates: December 4-27
The sweetest lane in the city celebrates its 26th annual return to the lobby of the Hyatt Regency Vancouver.
A Charlie Brown Christmas – Waterfront Theatre on Granville Island
Event dates: November 26-December 28 | Various times
Good grief! The cherished holiday classic comes to the CTYP stage in a lively musical adaption that also features a live jazz trio. Join Charlie Brown on his quirky journey as he tries to direct the school Christmas pageant. With some help from his friends and a ragged little tree, Charlie Brown discovers the true meaning of the season.
Karaoke Christmas Light Tour – Vancouver Trolley
Event dates: December 1-29
Festively decorated Trolleys equipped with karaoke machines for your seasonal singing enjoyment will depart from Canada Place at 630pm (except for Christmas Day). Upon pickup, guests will sing their way past the city lights of downtown before arriving at Bright Nights at Stanley Park and Van Dusen Botanical Garden.
Christmas at Canada Place – Canada Place
Event dates: December 16-30
The 29th Christmas at Canada Place will be held outdoor where guests can enjoy free festive activities including Woodward's Window display, arts and crafts, 15ft snow globe.
Woodward's Windows – Canada Place's Canada Trail
Event dates: December 16-30 | Time: 9am-10pm
The Woodward's Windows are a treasured part of Vancouver's history. Originally displayed in the popular Woodward's department store, the windows featured classic holiday scenes with animated characters and elaborate decor. Handcrafted in the 1960s, the displays included The Candlestick Factory, Santa's Workshop and the Lamplighter.
2016 Vancouver Christmas Market – Jack Poole Plaza
Event dates: November 26-December 30 | Various times
A treasured holiday tradition for both locals and visitors alike.
Enchant 2016 – 1st and Crowe Street
Event dates: November 24-December 31 | Time: 4pm-10pm
World's largest Christmas light maze! There will also be a VIP Christmas party as well!
Holy Mo: A Christmas Snow – Pacific Theatre
Event dates: December 2-31 | Various times
A reverently irreverent re-imagining of the Nativity told with gusto and a questionable commitment to accuracy by Pacific Theatre's free favourite fools.
Bright Nights in Stanley Park – Stanley Park Miniature Train
Event dates: November 28-January 1 | Varius times
During the holiday season, the Bright Nights Christmas Train and Stanley Park Train Plaza sparkle with three million twinkling lights.
Heritage Christmas – Burnaby Village Museum
Event dates: November 19-January 2
A stroll down the streets of the Village is magica; the cedar boughs, soft coloured lights, wreaths and big red bows are welcoming. Vintage-themed shop window displays highlight special winter and Christmas items. The light displays throughout the site will delight.
Christmas at Flyover Canada – Flyover Canada
Event dates: November 24-January 2 | Time: 10am-9pm
Polar Express 4D Experience – Vancouver Aquarium
Event dates: November 24-January 2
Festival of Trees – Four Seasons Hotel and Pacific Centre Mall
Event dates: November 25-January 2
Now on its 30th year – make a donation and vote for your favourite decorated tree.
The Peak of Christmas – Grouse Mountain
Event dates: November 25-January 2
Believe in the jolly man, in elves, in magic and in reindeer. Believe in all things Christmas. Experience it all at Vancouver's North Pole where you can have breakfast with Santa, visit his workshop and meet real reindeer. This Christmas, believe again.
Festival of Lights – Van Dusen Gardens
Event dates: December 1-January 2
A magical winter wonderland with over one million lights decorating Van Dusen Botanical Gardens.
Canyon Lights – Capilano Suspension Bridge
Event dates: November 24-January 8
The suspension bridge, Treetops Adventure, Cliffwalk, the rainforest and canyon are transformed into a world of festive lights and visual enchantment.
Connect with us on Facebook, Twitter and Instagram to stay in the loop with everything going on at the Hotel and around Vancouver!
Photo credit: Enchant Christmas Light Maze and Market