Canine Spotlight: Scruff and Lady Di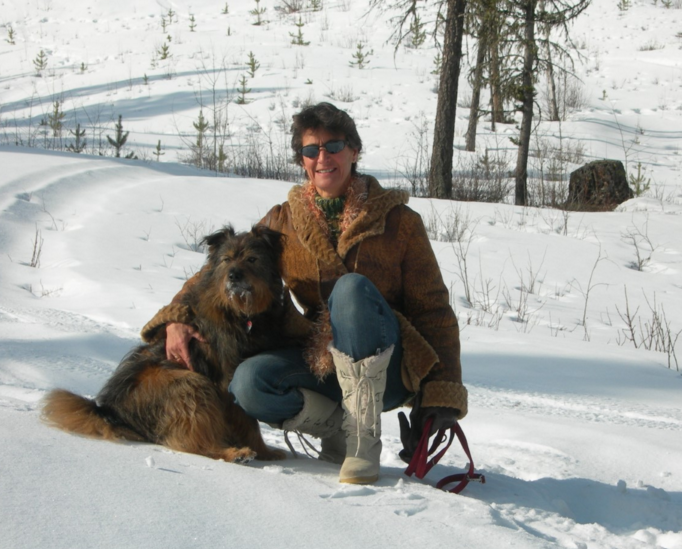 Did you know that the Pan is pet-friendly or rather, paw-friendly? We love our four-legged friends here! In fact, a lot of our staff are human parents to dogs and cats. So we're laughing a new blog series where we'll introduce some of the furry children behind our Pan associates.
Let's meet Scruff and Lady Di, whose human is Kathryn Poole, Executive Assistant and Marketing Coordinator and find out how they became a family!
Scruff was the first. At a little over a year old, she latched onto my husband, Larry. During his time flying to a small village in northern Manitoba, he discovered she was pregnant.  Three days before he was scheduled to leave, she had her eight pups. The next day he put them in a bed made from a cardboard TV box and duvet, and put them all in his plane the next day.  I met him in Edmonton and we drove back to Vancouver with the whole brood.  All the puppies eventually found great homes.
Scruff was originally to be adopted out, but had warmed her way into our hearts where she remains to this day –  a 13 year old, 50 pound bundle of love who never fails to engage people as they walk by her.  If I had a dollar for every time I have been asked "What kind of breed is she?", I could retire.  We still don't know or care – all we know is she is the best companion we have ever had.
Since that time, Larry has tried to bring out as many puppies and young dogs as possible, working with a couple of rescue groups, mostly Manitoba Mutts, to find homes for these lovely dogs.  They are in great demand due to their intelligence,  good health and great social skills.  The last adult was Lady Di, shown below – now named Luna by her adoptive family.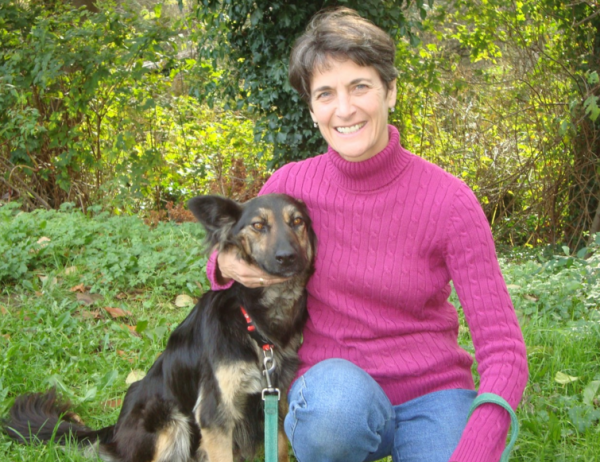 Lady Di, so named because when we were driving her and her nine pups back from Northern Manitoba, she would run in the fields of Saskatchewan to catch field mice – hence Diana, Goddess of the Hunt.  But hunting and scavenging is the way of life where she and Scruff come from.
Larry had been back working in the same village.  One of the residents had a dog who had just had 9 puppies who, suffering from mastitis, was sick and was unable to feed adequately. Larry ended up flying Lady Di and her brood out to Winnipeg, where I met him and we drove to Brandon, where Manitoba Mutts were able to get her onto puppy safe antibiotics.  I had brought with me small puppy bottles and formula. Between the bottle feeding and Lady Di, we were able to keep the nine puppies healthy.
Lady Di is happy, healthy and living with a family in Sechelt, who now call her Luna.  Her puppies are all living over the north shore.  I was down at Ambleside a couple of years ago now, and ran into a lady with her dog.  The dog immediately started snuggling into me which, according to her owner, was not like her.  We chatted some more and it turned out that this was one of Lady Di's pups! I guess my smell when I bottle-fed her must have been imbedded in her memory.  We're now good friends with Charlie and her owner.
Book your stay and treat your canine companion to a wide selection of pet-friendly experiences at Pan Pacific Vancouver including a plush doggy bed, gourmet treats and dog friendly places guide. For more information, click here.
Connect with us on Facebook, Twitter and Instagram to stay in the loop with everything going on at the Hotel and around Vancouver!