A Visit with Vogue China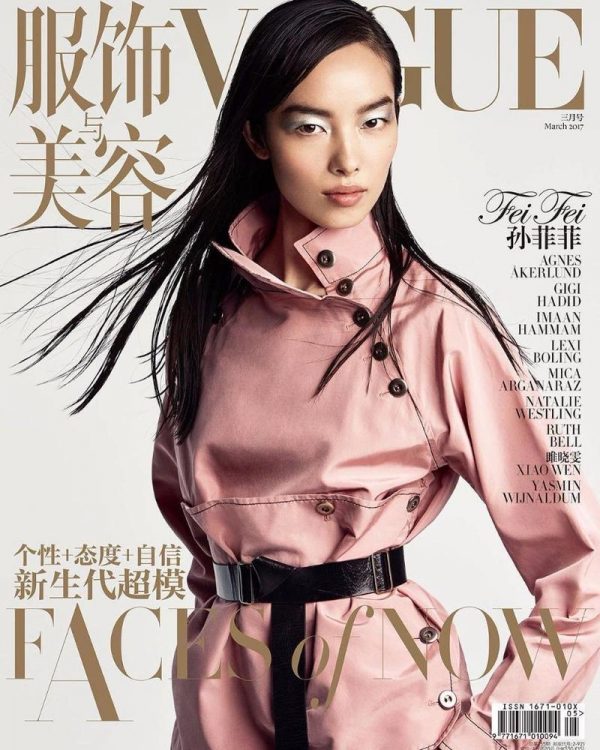 The 29th season of Vancouver Fashion Week, which took place March 20-26, showcased local and international designers with their best in haute-couture and multiculturalism trends. As such, fashion industry folks travel from all over the world to attend Vancouver Fashion Week, including Vogue China fashion editor Laraine Yu.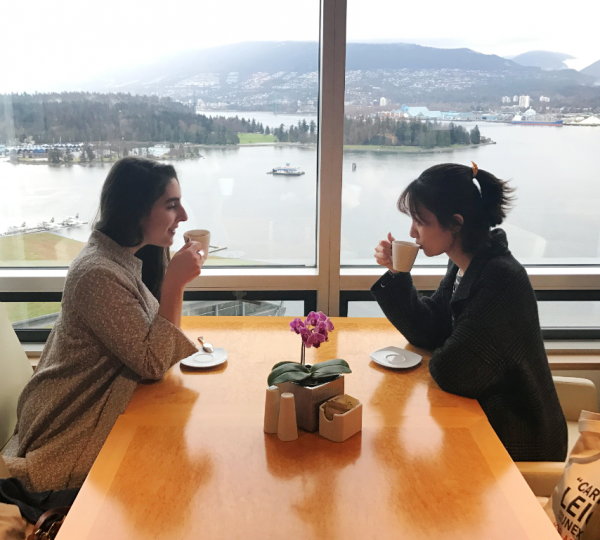 VFW PR + Media Coordinator Jalila Singerff and Laraine Yu
Is this your first time to Vancouver? What's your favourite thing about Vancouver so far?
Yes – it's my first time to Vancouver. I think the fresh air would be my favourite! Everything in Vancouver is fresh and natural.
What are your impressions of Vancouver – the city and its people?
The city is very beautiful. It's easy to feel so relaxed. The people here are really kind! They are open to different cultures. This is what I feel with Vancouver Fashion Week (VFW) as well. Thank you for inviting me here!
We are thrilled to have you stay at the Pan Pacific Vancouver and be one of our very first guests in our newly renovated Pacific Club guest rooms. How are you enjoying your stay with us so far?
I love Vancouver! And the Pan Pacific Vancouver has a really great view of the city! I'm enjoying the soft bed, good service and brilliant view. I don't even want to go back home.
As this is Vancouver Fashion Week and you're a fashion editor for Vogue China, can you tell us of some of the upcoming trends? What are the must-have fashions, shoes or accessories?
I do spend a lot of time on fashion trends. I think kitten heels are getting popular now. And oversized clothing will still be trendy in 2017. However, having your own style would be the most fashionable thing all the time. It's also my inspiration from VFW!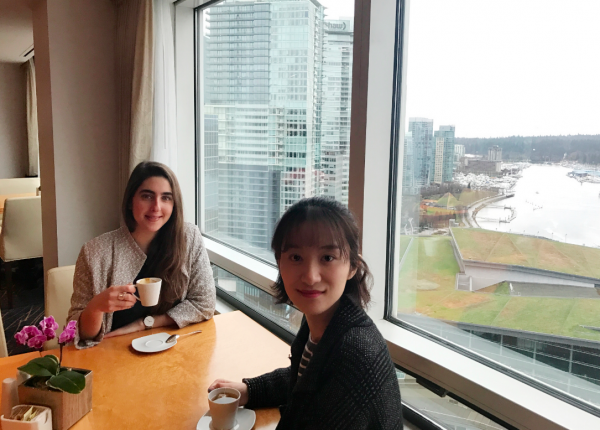 For more on Vancouver Fashion Week, click here. For Vogue China's coverage of VFW, click here.
Connect with us on Facebook, Twitter and Instagram to stay in the loop with everything going on at the Hotel and around Vancouver!