Events & Entertainment Around Town: January 22 – January 27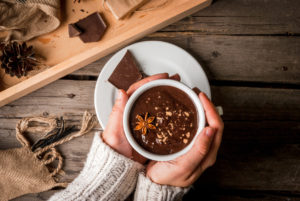 Looking for activities to do in and around Downtown Vancouver? We have some exciting hand picked events coming up over the next couple weeks.
Canyon Lights: Capilano Suspension Bridge
Event Dates: November 23 – January 28 | Various Times
Be amazed by the hundreds of thousands of lights throughout Capilano Suspension Bridge
Park and see the tallest Christmas Tree in the world!
Shit: Firehall Arts Centre
Event Dates: January 27 – February 10 | Various times
What of the women and girls who defy gender demarcations, who transgress the boundaries and restraints of social order and expectation? This is a work about these girls.
Flight of the Dragon (Soar Over China): Flyover Canada
Event Dates: January 18 – February 18 | 10:00am – 9:00pm
Double feature with Fly Over Canada. During this special feature, follow a mythical
dragon as it soars over some of China's most spectacular landscapes and scenery.
Topdog/Underdog: Goldcorp Stage at BMO Theatre Centre
Event Dates: January 18 – February 11 | Various Times
African-American brothers Lincoln and Booth—birth names given as a joke that sets up an intense rivalry—share a seedy, one-room apartment and are looking for easy money in cards. Things are tight and only get tighter when their competition grows and their lies exceed their truths.
Dawn to Dusk – From Aurora to Winter Sky: Orpheum Theatre
Event Date: January 22 | 7:30pm
Featuring the world première of Marcus Goddard's Violin Concerto for Rachel Barton
Pine and new work by Jocelyn Morlock, Dawn to Dusk journeys from the raucously avian morning of Eve de Castro-Robinson's Aurora to Samy Moussa's moody Nocturne and Kaija Saariaho's hypnotic, gorgeous Ciel d'hiver.
Mozart, Plus: Pyatt Hall
Event Dates: January 24 – January 28 | 2:00pm & 7:30pm
Playdates are Jan 24, 25 and 28. 14:00 matinee is on Jan 28 – Repertoire: Mozart
(Piano Trio in G Major) – Arvo Pärt (Mozart-Adagio – from Piano Sonata in F Major K.280) – Bill Douglas (Trio for Oboe, Clarinet, and Bassoon+) – Mozart (Quintet in E Flat Major for Piano and Winds)
L'Elisir d'Amore: Queen Elizabeth Theatre
Event Dates: January 21 – January 27 | Various Times
Playing on Jan 21, 25 and 27. One of the most performed of all Donizetti's operas – but has not been seen at Vancouver Opera since 1999. It is a dreamy marriage of a stirring love story and hilarious comedy with music that moves the soul, including the much-loved aria 'Una furtiva lagrima'
Robson Square Ice Rink: Robson Square
Event Dates: December 1 – February 28 | Various Times
This winter, renew a classic Vancouver tradition and enjoy some old-fashioned fun. Skate rentals are available at the rink.
Vancouver Canucks vs Buffalo Sabres: Rogers Arena
Event Dates: January 25 | 7:00pm
Catch a National Hockey League game and watch The Vancouver Canucks compete against the Buffalo Sabres.
Vancouver Canucks vs Los Angeles Kings: Rogers Arena
Event Date: January 23 | 7:00pm
Watch Vancouver's beloved NHL team play against the Los Angeles Kings.
Jitters: Stanley Industrial Alliance Stage
Event Date: January 25 – February 25 | Various times
Four actors, a director, a playwright, and one grand dream of Broadway-bound success.
Anything from a forgotten line to a faulty wig may just make or break their new Canadian play. Can this motley crew set aside their egos and anxieties in order to make it to the big time?
Portrait of the Artist – From the Royal Collection: Vancouver Art Gallery
Event Date: January 28 – February 4 | Various times
A remarkable group of more than ninety paintings, drawings, prints, photographs and
sculpture highlighting both the enormous richness of the Royal Collection and the complex and deep relationship that the British monarchy has had with artists for the last three and half centuries.
7th Street Food City (Food Truck Fest): Vancouver Art Gallery
Event Date: January 23 – January 28 | Various times
Celebrating its seventh anniversary, Street Food City is your
opportunity to sample from a collection of Vancouver's Street Food carts all in one convenient location.
Dine Out Vancouver: Various Downtown Restaurants
Event Dates: January 19 – February 4 | Various Times
Specially created 3-course meals, food-forward events, tours and cocktail classes. Our restaurant – Oceans 999 is one of the participants so make sure to visit!
PuSh – International Performing Arts Festival: Various Locations
Event Dates: January 16 – February 4 | Various times
Produced over three weeks each January, the PuSh Festival presents groundbreaking work
in the live performing arts.
Vancouver's Hot Chocolate Festival: Various Locations
Event Dates: January 20 – February 14 | Various Times
Treat yourself to mugs of gourmet hot chocolate from some of the city's best cafes.
Book your next escape with us and take advantage of all Vancouver has to offer.